At least 10 policemen have died and 12 others were injured after a suicide bomber riding on a motorcycle rammed into a police truck in Pakistan's south-west.
No-one immediately claimed responsibility for the bombing, which took place on a bridge in the district of Sibi in Baluchistan province, but Baluch separatists and local militants have been blamed for previous attacks.
Mahmood Notenzai, a local police chief, said the officers were on a routine patrol when the attack happened.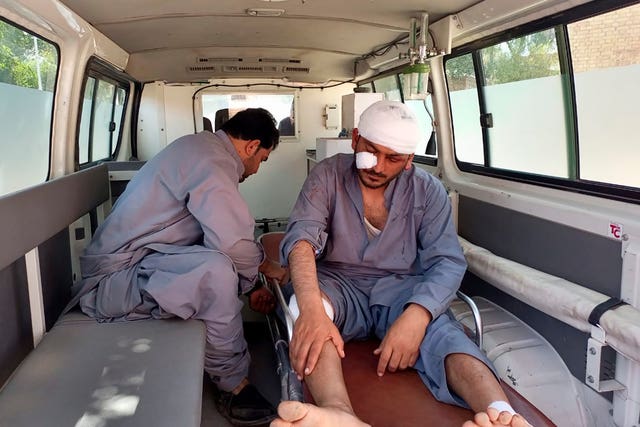 Prime Minister Shahbaz Sharif condemned the attack.
In a statement, he expressed his condolences to the families of those killed and ordered health officials to provide the best medical care for the wounded policemen. He said the attack was part of nefarious enemy plans to destabilise Pakistan and vowed to defeat terrorism.
Abdul Qudoos Bizenjo, the top elected official in Baluchistan, also denounced the bombing.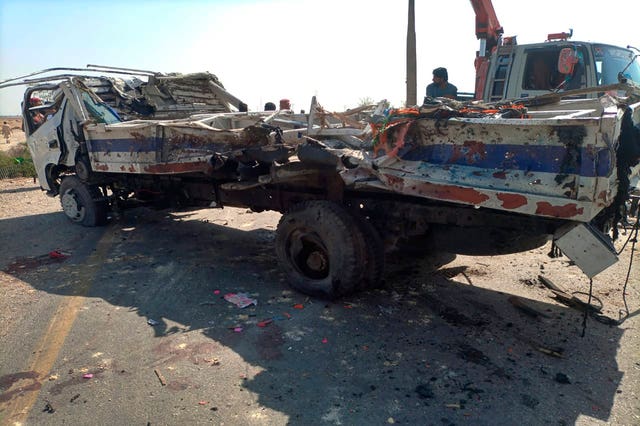 Baluchistan has long struggled with a low-level insurgency by the Baluchistan Liberation Army and other small separatist groups demanding independence from the central government in Islamabad.
Authorities claim to have quelled the insurgency, but violence has persisted. The province has also seen attacks by militants from both the Pakistani Taliban and the Islamic State group.