Former president Donald Trump cast himself as the only Republican candidate who can build on his White House legacy but shied away from directly critiquing his potential rivals, including Florida governor Ron DeSantis.
Mr Trump, giving the headlining address at the annual Conservative Political Action Conference, told a cheering crowd that he was engaged in his "final battle" as he tries to return to the White House.
"We are going to finish what we started," he said.
"We're going to complete the mission.
"We're going to see this battle through to ultimate victory."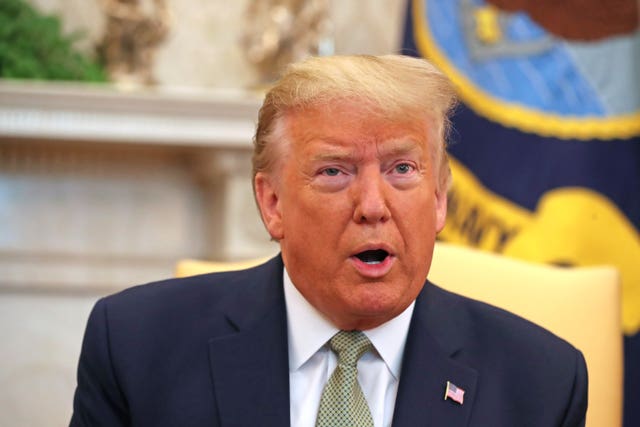 While CPAC was once a must-stop for candidates mulling Republican presidential runs, Mr DeSantis and other major likely contenders skipped this year's gathering amid scandal and as the group has increasingly become aligned with Mr Trump.
The former president's enduring popularity with this segment of voters was on display throughout the conference this week.
Some attendees wore Trump-themed outfits, with Make America Great Again hats and sequined jackets.
Members of his family and his presidential administration were swarmed like celebrities in the hallways and dominated the list of speakers.
The handful of other potential and declared candidates not named Trump who spoke received only tepid applause.
And the annual CPAC straw poll, an unscientific survey of attendees, found Mr Trump the top choice to be the party's nominee, with 62% support, trailed by Mr DeSantis at 20% and businessman Perry Johnson, who announced his long shot bid at the conference, with 5%.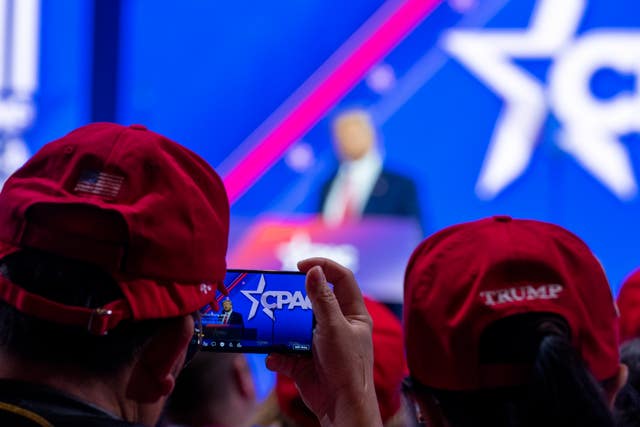 Ahead of his speech, Mr Trump told reporters that he would continue his third presidential campaign even if indicted.
He is under investigation by prosecutors probing his efforts to overturn the results of the 2020 election in Georgia and by the US Justice Department, as well as his handling of classified documents, among other issues.
He condemned all the probes as politically motivated and vowed that criminal charges would not deter him.
"Oh, absolutely, I won't even think about leaving," he told reporters, adding that "probably, it'll enhance my numbers, but it's a very bad thing for America. It's very bad for the country".
"We had a Republican Party that was ruled by freaks, neo-cons, globalists, open borders zealots and fools.
"But we are never going back to the party of Paul Ryan, Karl Rove and Jeb Bush," he said.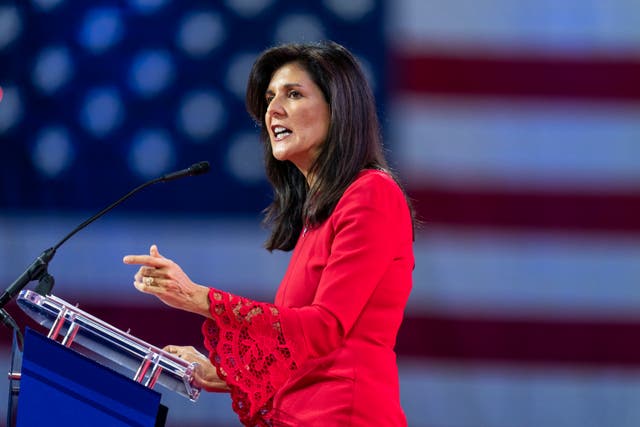 "We're not going to mess with social security as Republicans," Mr DeSantis recently said.
Mr Trump told the crowd: "If that's their original thought, that's what they always come back to."
Mr Trump threaded his speech with grievances related to his term in office and outlined his agenda for a second, including restrictions on gender-affirming care and transgender athletes, which drew some of the strongest applause from the room and was a recurrent theme in speeches at the four-day conference.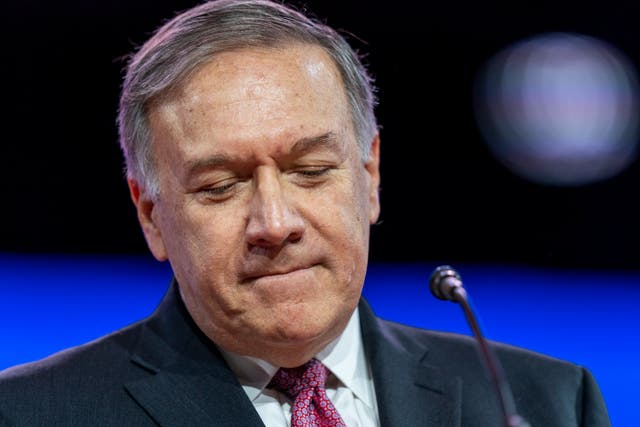 Their refusal to criticise him by name underscored the risks faced by challengers looking to offer an alternative in a party in which Mr Trump remains the dominant force.