Estonia is holding a general election on Sunday that will determine whether it can sustain its high level of support for Ukraine.
Prime Minister Kaja Kallas, 45, has emerged in the past year of war as one of Europe's most outspoken supporters of Ukraine.
She is seeking a second term, with her standing enhanced by her international appeals to impose sanctions on Moscow.
Estonia is providing Ukraine with more weapons than any other country relative to its economic might.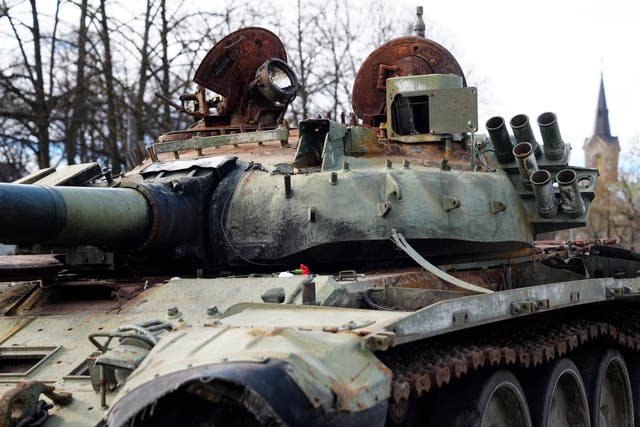 Polls indicate Ms Kallas' centre-right Reform Party is likely to win more votes than any other party.
Her main challenger is Martin Helme, head of the nationalist EKRE party that faults Ms Kallas for the country's inflation rate of 18.6% – one of the EU's highest – and accuses her of undermining Estonia's own defences by giving weapons to Ukraine.
Ms Kallas argues it is in her country's direct interests to help Kyiv.
The full-scale invasion of Ukraine sparked fears in Tallinn that a Russian victory could embolden Moscow to switch its attentions to other countries it controlled in Soviet times, including Baltic nations Estonia, Latvia and Lithuania – now all Nato members.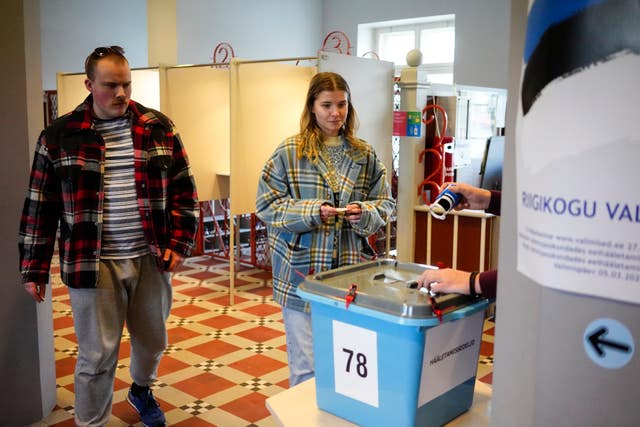 "The war (in Ukraine) continues and it leaves its mark on the whole of Europe, indeed the whole world. I don't know when the war will end … but I know it won't end with a victory for (Russian President Vladimir) Putin."
She said Russia was unlikely to "ever again" become a reliable partner, adding that Estonians "have to get used to the idea that we live in the neighbourhood of a terrorist pariah state and that we must not lose our vigilance for a moment".
Ms Kallas argues that Estonia's defences remain strong as the United States and other Nato allies have supplied top-notch weapons like the Himars rocket system to compensate for the older material that is being donated to Ukraine.
As well as weapons, Estonia is providing Kyiv with substantial humanitarian assistance and has welcomed more than 60,000 Ukrainian refugees.
The populist EKRE, which runs largely on an anti-EU and anti-immigration platform, has called for a cap on the number of refugees from Ukraine, saying Estonia can't cope with so many people.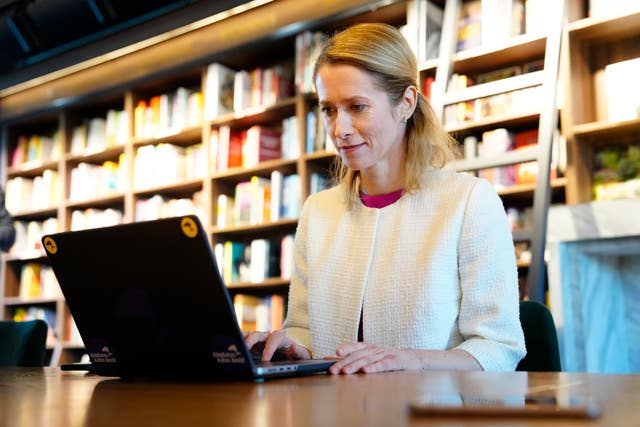 Along with Finnish Prime Minister Sanna Marin and German foreign minister Annalena Baerbock, Ms Kallas has strongly condemned Russian atrocities in Ukraine and called on the Western world not to succumb to the Kremlin's nuclear threats.
Five parties are currently represented in Estonia's 101-seat legislature. Many Estonians have already voted electronically, casting votes from their computers.
Ms Kallas' Reform Party heads the current three-party coalition government with the small conservative Fatherland party and the Social Democrats.
Polls indicate EKRE – which is strong in rural areas – would likely take second place on Sunday, followed by the Centre Party traditionally favoured by Estonia's sizable ethnic Russian minority.
Nevertheless, if Ms Kallas' coalition partners perform poorly on Sunday, her opponents could still end up in a stronger position to form a government.