Authorities in Greece said on Friday that all remains recovered so far from scene of this week's rail disaster have been accounted for, with the death toll from the crash remaining at 57.
The bodies of victims from Tuesday's head-on train collision were being returned to families in closed caskets after DNA matches were confirmed.
Recovery teams were scouring the wreckage for a third day at Tempe, 235 miles north of Athens, where a passenger train slammed into a freight carrier, causing the deadliest rail accident in Greece's history.
Relatives of passengers still listed as unaccounted-for waited outside a hospital for news, among them Mirella Ruci, whose 22-year-old son Denis remains missing.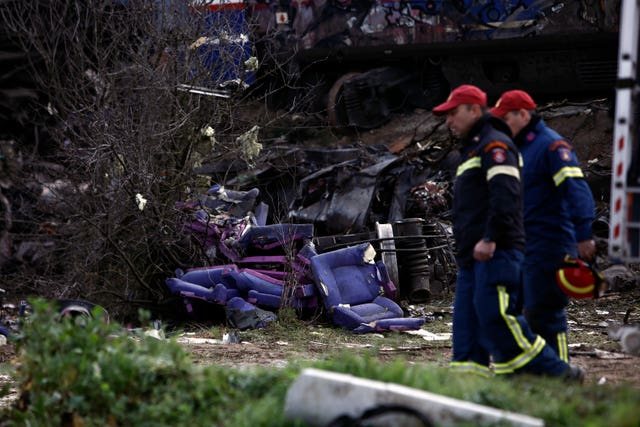 Health Ministry officials said all victim identifications would be carried out by cross-matching DNA samples from relatives, choosing not to use visual identification because so many of the victims were burned and dismembered.
Police early on Friday searched a rail co-ordination office in the city of Larissa, removing evidence as part of an ongoing investigation.
The facility's 59-year-old station manager, who has been arrested and charged with multiple counts of negligent manslaughter, is due to testify before a public prosecutor on Saturday.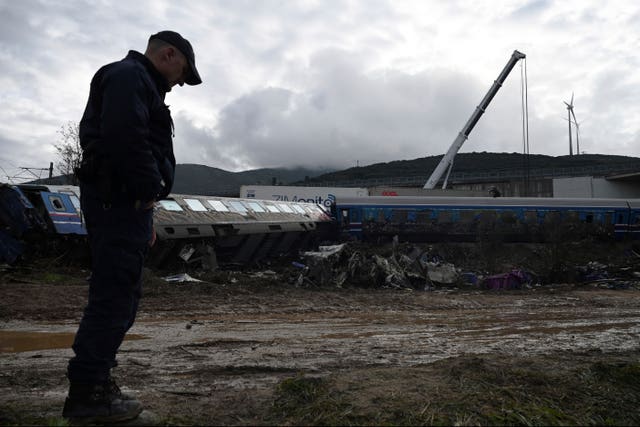 Rail unions say the network was poorly maintained despite rail service upgrades to provide faster trains in recent years.
Greece's centre-right government had been expected on Friday to call national elections for early April, but the announcement and likely date of the poll is now set to be delayed.
The passenger train involved in the crash was traveling along Greece's busiest route, from the capital Athens to the country's second-largest city, Thessaloniki.