China sent 25 warplanes and three warships toward Taiwan on Wednesday morning as tensions remain high between Beijing and Taipei's main backer Washington.
The island's Defence Ministry said 19 of those planes crossed into Taiwan's air defence identification zone while the ships were continuing to operate in the Taiwan Strait.
It said Taiwan responded by scrambling fighters, dispatching ships and activating coastal missile defence systems to "closely monitor and respond".
China regularly stages such incursions, part of what are termed "grey zone" tactics, aimed at intimidation and wearing down Taiwan's equipment.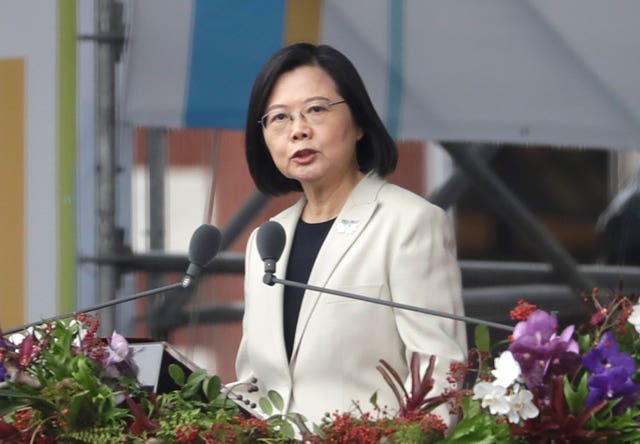 Relations between Beijing and Washington, Taiwan's primary ally and source of defensive weaponry, have spiralled over China's actions toward the island, trade, technology and the South China Sea.
US Secretary of State Antony Blinken cancelled a visit to Beijing last month after the US shot down a suspected Chinese spy balloon off the US east coast, drawing furious protests from China.
China claims Taiwan as its own territory to be brought under its control by force if necessary, and has been rapidly expanding its military to meet that challenge should it arise.
US officers have called for heightened preparations, saying China sees a shrinking window for action and may move on Taiwan within a few years.
China says it prefers peaceful unification between the sides, but the Taiwanese public overwhelmingly favours the current state of de-facto independence.
Along with ordering new hardware from the US, Taiwanese President Tsai Ing-wen has been pushing for a revitalisation of the domestic defence industry, including producing conventionally powered submarines.