A passenger train collided with an oncoming freight train in northern Greece early on Wednesday, killing multiple people and injuring scores of others.
Fire Service Officials said 36 people were killed and at least 85 were hurt after multiple train carriages derailed and at least three caught on fire after the crash just before midnight near Tempe, some 235 miles north of Athens.
On Wednesday, the government declared three days of national mourning.
Survivors said several passengers were thrown through the windows of the train carriages due to the impact.
They said others fought to free themselves after the passenger train buckled, slamming into a field next to the tracks near a gorge about 235 miles north of Athens where major highway and rail tunnels are located.
"There were many big pieces of steel," said Vassilis Polyzos, a local resident who was one of the first people on the scene. "The trains were completely destroyed, both passenger and freight trains."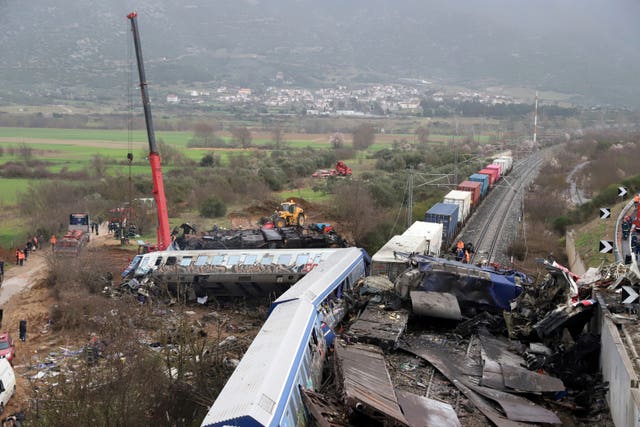 "People, naturally, were scared — very scared," he said. "They were looking around, searching; they didn't know where they were."
The trains crashed just before the Vale of Tempe, a gorge that separates the regions of Thessaly and Macedonia. Costas Agorastos, the regional governor of the Thessaly area, told Greece's Skai television the two trains crashed head on at high speed.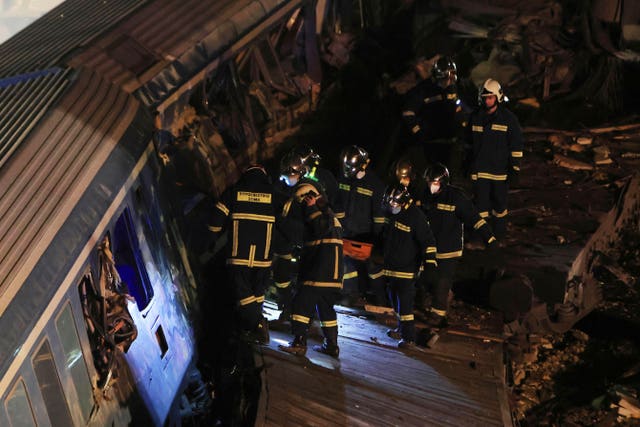 Rescuers wearing head lamps worked in thick smoke, pulling pieces of mangled metal from the carriages to search for trapped people.
Others scoured the field with flashlights and checked underneath the wreckage. Several of the dead are believed to have been found in the restaurant area near the front of the passenger train which was carrying hundreds of people.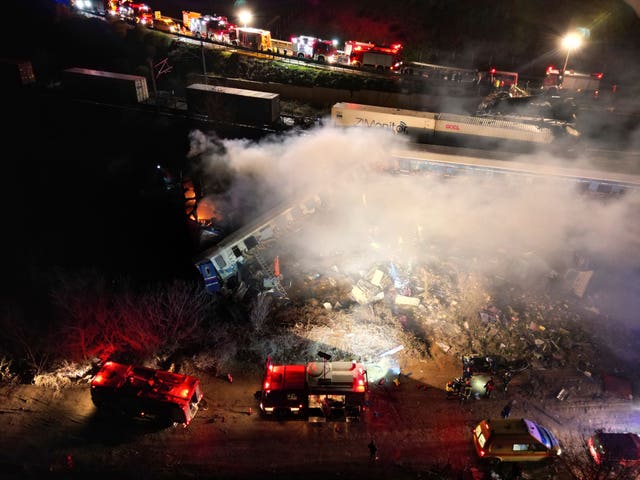 Hospital units used to treat burn victims had been alerted in the area, he said, adding that dozens of ambulances were involved in the rescue effort.
"It was a very powerful collision. This is a terrible night… it's hard to describe the scene," Mr Agorastos earlier told state-run television.
Officials said many of the passengers on board the Athens to Thessaloniki train had been students returning home after celebrating Carnival over the long weekend.
"This is a terrible tragedy that is hard to comprehend," said Deputy Health Minister Mina Gaga. "I feel so sorry for the parents of these kids."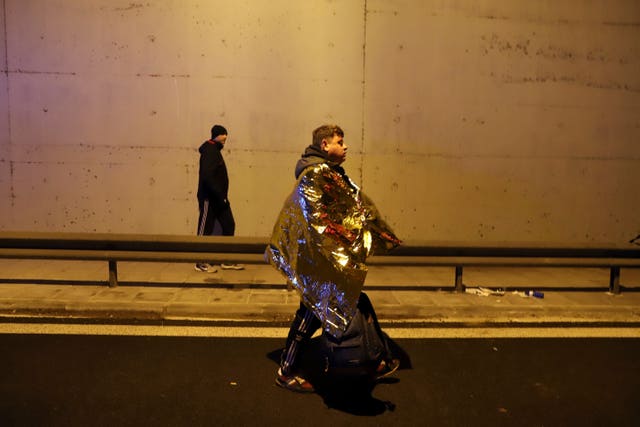 Government officials said the army has been contacted to assist in the rescue.
The possible cause of the collision was not immediately clear. Two rail officials were being questioned by police but had not been detained.
Passengers who received minor injuries or were unharmed were transported by bus to Thessaloniki, 80 miles to the north. Police took their names as they arrived, in an effort to track anyone who may be missing.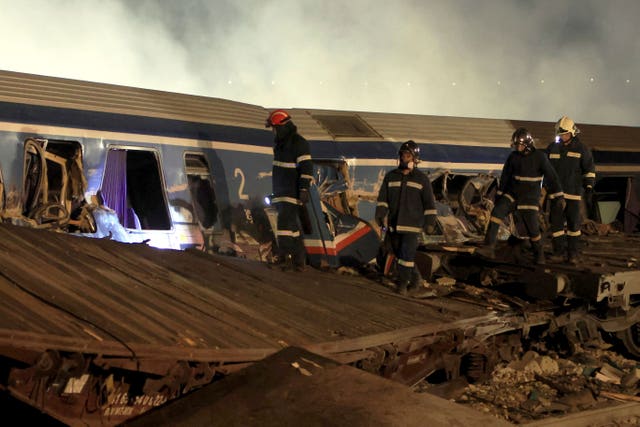 "Our carriage didn't derail, but the ones in front did and were smashed," he said, visibly shaken.
He added that the first car caught fire and that he used a bag to break the window of his car, the fourth, and escape.
Rail operator Hellenic Train said the northbound passenger train from Athens to Thessaloniki, Greece's second-largest city, had about 350 passengers on board.
Officials said the army had been contacted to assist.
Hellenic Train, which has added high-speed services in recent years, is operated by Italy's FS Group, which runs rail services in several European countries.