Russian president Vladimir Putin has ordered officials to tighten control of the border with Ukraine after a spate of drone attacks delivered a new challenge to Moscow more than a year after the invasion of its neighbour.
While Mr Putin did not refer to any specific attacks in a speech in Moscow, his comments came hours after drones targeted several areas in southern and western Russia and authorities closed the airspace over St Petersburg in response to what some reports said was a drone.
Also on Tuesday, several Russian television stations aired a missile attack warning that officials blamed on a hacking attack.
The strikes caused no casualties but provoked a security stir as the war with Kyiv stretches into its second year.
Ukrainian officials did not immediately claim responsibility for the attacks but they similarly avoided directly acknowledging responsibility for previous strikes and sabotage while emphasising Ukraine's right to hit any target in Russia following the full-scale invasion by Russia.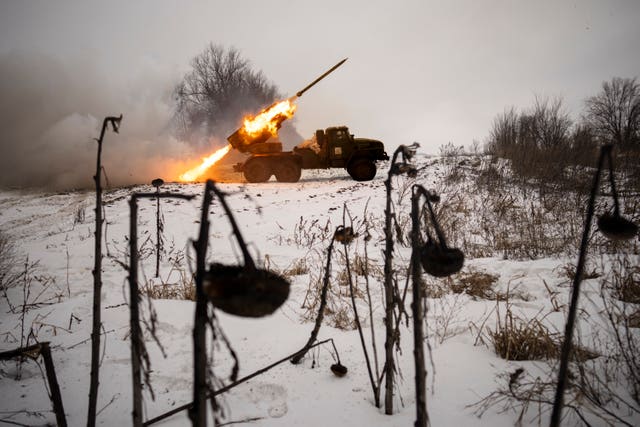 A drone fell near the village of Gubastovo, south east of Moscow, according to Andrei Vorobyov, governor of the region surrounding the Russian capital.
Mr Vorobyov did not specifically describe the drone as Ukrainian but said that it likely targeted "a civilian infrastructure object".
Russian forces early on Tuesday shot down a Ukrainian drone over the Bryansk region, local governor Aleksandr Bogomaz said in a Telegram post. He said there were no casualties.
Three drones also targeted Russia's Belgorod region on Monday night, with one flying through an apartment window in its namesake capital, local authorities reported. Regional governor Vyacheslav Gladkov said the drones caused minor damage to buildings and cars but no casualties.
While Ukrainian drone strikes on the Russian border regions of Bryansk and Belgorod that lie north of Ukraine's Sumy region are not unusual, the hits on the Krasnodar and Adygea regions further south are noteworthy.
A fire broke out at an oil depot in Russia's Krasnodar region, which neighbours Adygea, on Monday, Russia's state RIA Novosti agency reported. Russian Telegram channels claimed that two drones exploded near the depot.
A drone also exploded overnight over Adygea, which lies 370 miles east of Crimea, regional governor Murat Kumpilov said on Telegram. He said no one was hurt in the attack, which damaged some farm buildings.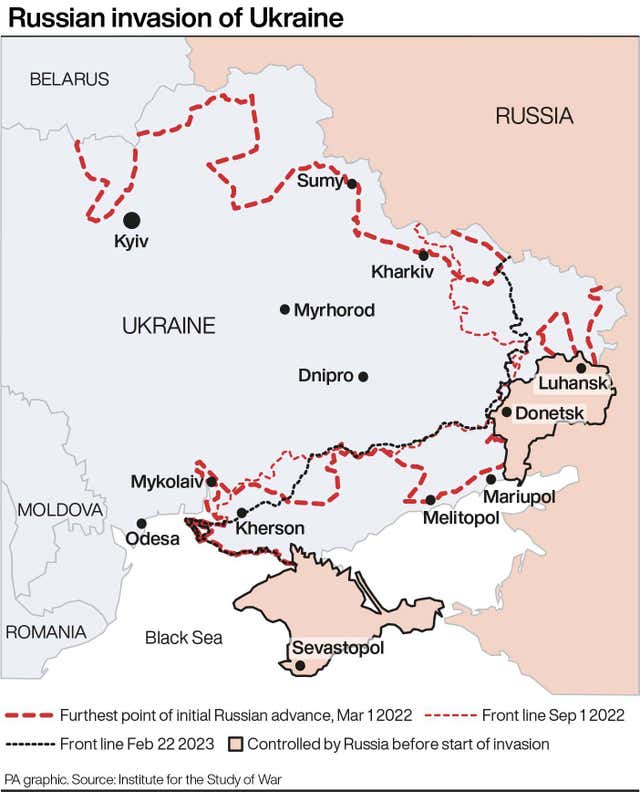 Last year, Russian authorities repeatedly reported shooting down Ukrainian drones over annexed Crimea. In December, the Russian military said Ukraine used drones to hit two bases for long-range bombers deep inside Russian territory.
Separately, the local government of St Petersburg — Russia's second-largest city 800 miles north of the border with Ukraine — said early on Tuesday that it was temporarily halting all flight departures and arrivals at the city's main airport, Pulkovo. It did not give a reason for the move.
Hours earlier, unconfirmed reports on Russia's Telegram social network referred to the air space over St Petersburg being shut down and to Russian warplane overflights. It was not immediately clear whether this was connected to the alleged rise in drone attacks in Russia's south.
The Russian military said its air defence forces in Western Russia conducted drills on "detection, interception and identification" of enemy targets in its air space, as well as in coordination with civilian air traffic services in an emergency situation.
Inside Ukraine, authorities said that at least two civilians were killed by renewed Russian shelling in the southern city of Kherson and surrounding villages and 17 more were injured in fighting over the previous 24 hours.
The fiercest fighting continued to be in eastern areas of Ukraine, where Russia wants control over all four of the provinces it illegally annexed in September.
Ukrainian officials said Russian forces have deployed additional troops and equipment, including modern T-90 tanks, in those areas.