North Korea says leader Kim Jong Un has attended groundbreaking ceremonies for new housing and farming projects which are part of his push for domestic achievements as the country's economic isolation deepens amid his pursuit of nuclear arms.
The official Korean Central News Agency said Mr Kim broke ground for the construction of a huge greenhouse farm in the outskirts of Pyongyang, where senior North Korean official Jo Yong Won said in a speech that providing the capital's residents with "fresh vegetables in all seasons" is a "top priority".
Mr Kim also attended a ceremony marking the start of the second stage of construction of 10,000 new homes in Pyongyang's Hwasong district, as part of broader plans to supply 50,000 new homes in the capital under a five-year national development plan that runs until 2025.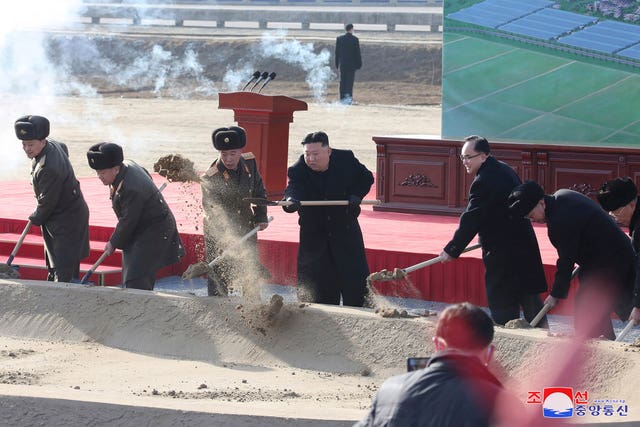 Kim Tok Hun, premier of North Korea's cabinet, gave a speech encouraging the "army-civilian builders" to produce "eye-opening miracles in the construction of the capital city in the great era of Kim Jong Un".
He stressed that the construction should be "carried out without fail" in the face of unspecified "harsh difficulties".
The ceremonies came a week after Kim Jong Un staged a massive military parade in Pyongyang where troops rolled out around a dozen intercontinental ballistic missiles — an unprecedented number despite limited resources while diplomacy remains stalled.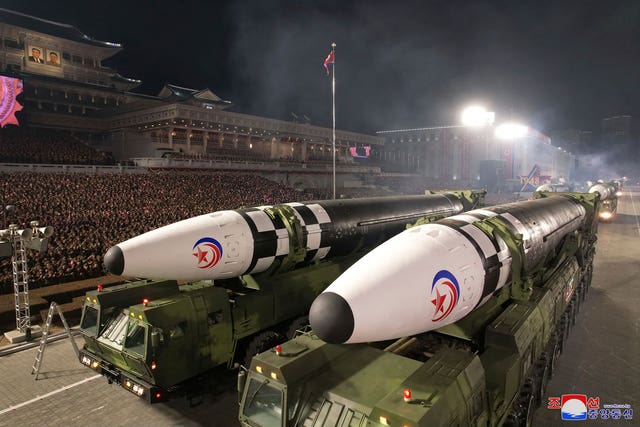 Already battered by decades of mismanagement and US-led sanctions over Mr Kim's nuclear ambitions, the North Korean economy took a further hit by the Covid-19 pandemic, which forced the country to shield its poor health care system with stringent border controls that significantly reduced trade with China, its main ally and economic lifeline.
During a December political conference, ruling party members identified key economic projects for 2023 that emphasised construction and agricultural activities, which are less dependent on trade as industrial production has been decimated by sanctions and halted imports of factory materials.
State media reports on the latest meeting of North Korea's rubber-stamp parliament in January hinted that Mr Kim's government was still struggling to revive the economy.