The 43-year-old gunman who killed three students and wounded five others at Michigan State University had no apparent connection to the campus, police said on Tuesday as they searched for a motive for shootings that terrified the community for hours.
Investigators still were sorting out why Anthony McRae fired inside an academic building and the student union shortly before 8.30pm local time on Monday.
The shootings led to a campus lockdown and a search for the gunman that ended roughly three hours later.
"We have absolutely no idea what the motive was," said Chris Rozman, deputy chief of campus police, adding that McRae, of Lansing, was not a student or Michigan State employee.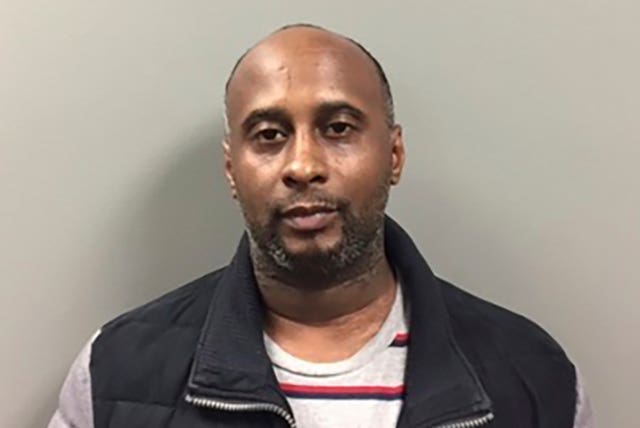 But it was determined there was no credible threat, local police said later in a statement shared publicly by the superintendent.
The dead and injured in the gunfire at Berkey Hall and the MSU Union, a popular place to eat and study, were all Michigan State students.
Five remained in critical condition at Sparrow Hospital, said Dr Denny Martin, who fought back tears during a news conference.
"This is still fluid," Mr Rozman said.
"There are still crime scenes that are being processed, and we still are in the process of putting together the pieces to try to understand what happened."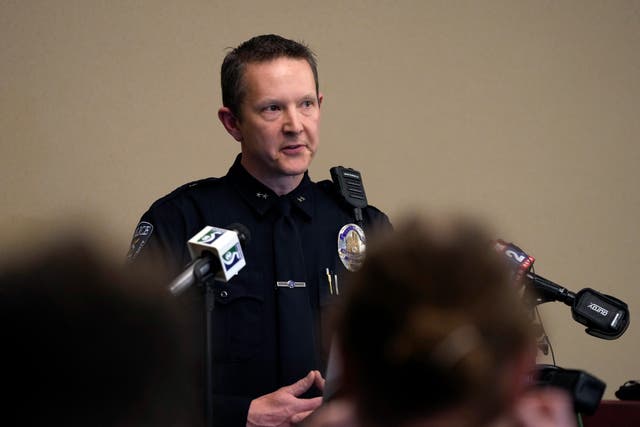 Alexandria Verner, a graduate of Clawson High School in another Detroit suburb, also died.
"If you knew her, you loved her and we will forever remember the lasting impact she has had on all of us," Clawson Superintendent Billy Shellenbarger said in an email to families.
The shootings took place in an area of older, stately buildings on the northern edge of the Michigan State campus, one of the nation's largest at 5,200 acres.
"Our Spartan community is reeling today," Governor Gretchen Whitmer, a Michigan State graduate, said at the briefing.
US President Joe Biden pledged his support during a phone call, she said.
"We mourn the loss of beautiful souls and pray for those continuing to fight for their lives. … Another place that is supposed to be about community and togetherness shattered by bullets and bloodshed," Ms Whitmer said.
Michigan State has about 50,000 students, including 19,000 who live on the suburban East Lansing campus.
As hundreds of officers scoured the campus, about 90 miles north-west of Detroit, students hid where they could.
During that time, police released a photo of the suspect, and an "alert citizen" recognised him in the Lansing area, Mr Rozman said.
"That was exactly what we were trying to achieve by releasing that picture. We had no idea where he was at that point," the deputy chief said.
Police confronted McRae about five miles from campus in an industrial area, where he killed himself, Mr Rozman said.
McRae was on probation for 18 months until May 2021 for possessing a loaded, concealed gun without a permit, according to the state Corrections Department.
In McRae's Lansing neighbourhood, there was a large police presence overnight.
Suzanne Shook said she has lived near McRae for about a year.
"We never spoke to him," Ms Shook said. "When he would be walking or riding his bike, he was always straightforward and wouldn't look at anybody."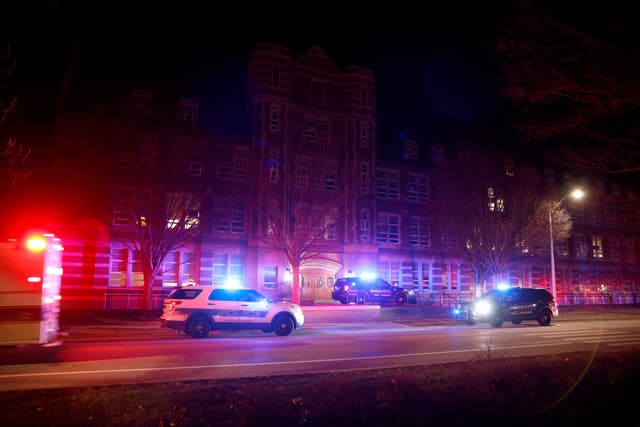 Dominik Molotky said he was learning about Cuban history around 8.15pm when he and the other students heard a gunshot outside the classroom.
He told ABC's Good Morning America that a few seconds later, the gunman entered and fired three to four more rounds while the students took cover.
"I was ducking and covering, and the same with the rest of the students. He let off four more rounds and when it went silent for about 30 seconds to a minute, two of my classmates started breaking open a window, and that took about 30 seconds to happen. There was glass everywhere," Mr Molotky said.
"After that, we broke out the window and I climbed out of there, and then I booked it back to my apartment," he said. He was unsure whether gunfire hit any of the students.
Claire Papoulias, a sophomore, described on NBC's Today how she and other students scrambled to escape a history class through a window after the gunman entered from a back door and began firing.
"There was a boy in my class, and he was waiting outside the window, and he was catching people and helping people down," she said.
"As soon as I fell out of the window I kind of hit the ground a little. I just grabbed my backpack and my phone, and I remember I just ran for my life."
Ryan Kunkel, 22, was attending a class in the Engineering Building when he became aware of the shooting from a university email.
Mr Kunkel and about 13 other students turned off the lights and acted like there "was a shooter right outside the door", he said.
"Nothing came out of anyone's mouth" for over four hours, he said.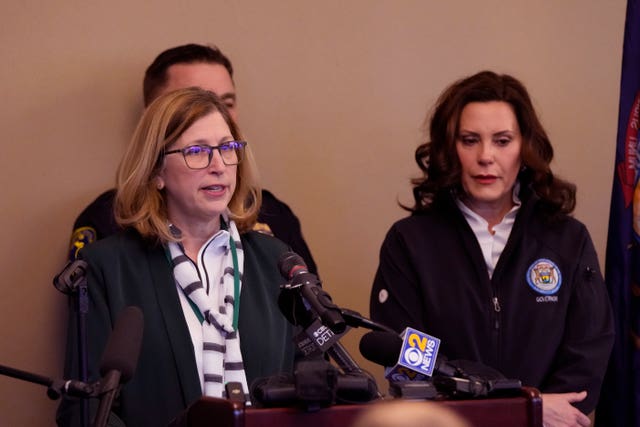 Interim university president Teresa Woodruff said it would be a time "to think and grieve and come together".
"This Spartan community — this family — will come back together," Ms Woodruff said.