Thousands of Israelis protested outside the country's Parliament on Monday ahead of a preliminary vote on a Bill that would give politicians greater power over appointing judges, part of a judicial overhaul proposed by Prime Minister Benjamin Netanyahu's government.
The committee vote, expected to take place after a stormy session, marked the opening salvo by Mr Netanyahu and his allies in a plan that has divided the country, triggered mass protests and even drawn concern from US President Joe Biden.
Trainloads of protesters arriving in Jerusalem streamed up escalators in the city's main railway station chanting "Democracy", cheering and whistling, and waving the national flag.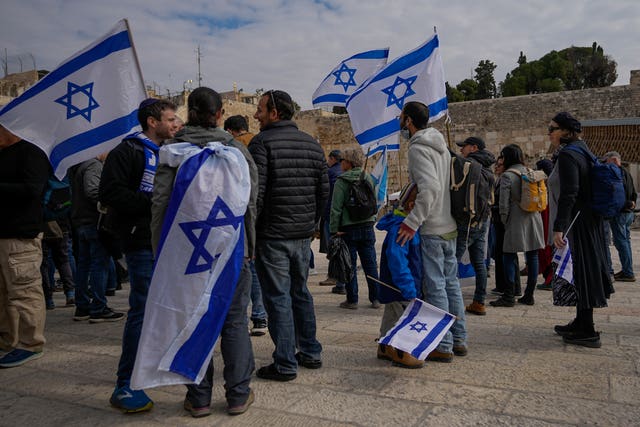 In Parliament, opposition politicians vocally protested over the proposed reform to judge appointments ahead of a committee vote that would send the Bill to the full Parliament for a vote.
During an unruly session, members of the opposition stood on the conference table and shouted as a key Netanyahu ally tried to hold the vote.
Throngs of people marched to the Knesset, the Israeli legislature, a day after the country's figurehead president urged Mr Netanyahu's government to delay its proposed changes to the judiciary — moves that critics say will weaken the country's Supreme Court and erode democratic checks and balances.
Many protesters carried the blue and white Israeli flag and posters decrying what they see as attack on the country's democratic institutions. "Shame! Shame!" they chanted.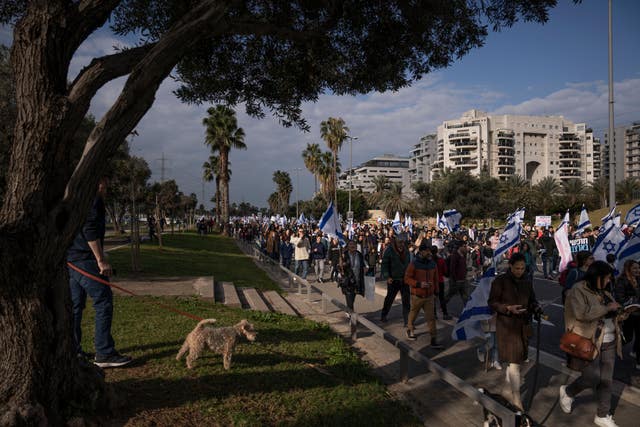 Mr Netanyahu and his supporters say the proposed changes are needed to rein in a judiciary that wields too much power.
He and his allies took office in December after the country's fifth election in less than four years, unseating a unwieldy coalition of his opponents that held office for just over a year.
But his critics say the judicial overhaul is tantamount to a coup and will destroy Israeli democracy.
They also say that Mr Netanyahu, whose corruption trial is dragging on into its third year, is motivated by a personal grudge against the legal system and has a deep conflict of interest.
Mr Netanyahu claims he is a victim of a witch hunt by prosecutors and the justice system.