Chinese officials have accused the United States of an indiscriminate use of force after the American military shot down a suspected Chinese spy balloon on Saturday.
A senior official in Beijing said the incident had "seriously impacted and damaged both sides' efforts and progress in stabilising Sino-US relations".
The US shot down a balloon off the South Carolina coast after it traversed sensitive military sites across North America. China insisted the flyover came about as an accident involving a civilian aircraft.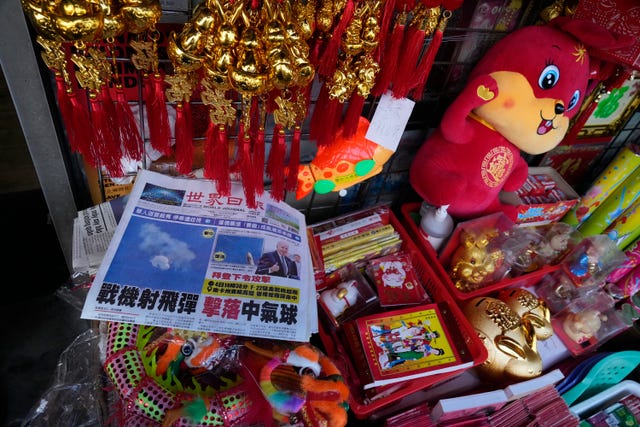 He said: "However, the United States turned a deaf ear and insisted on indiscriminate use of force against the civilian airship that was about to leave the United States airspace, obviously overreacted and seriously violated the spirit of international law and international practice."
The presence of the balloon in the skies above the US dealt a severe blow to already strained US-Chinese relations, which have been in a downward spiral for years.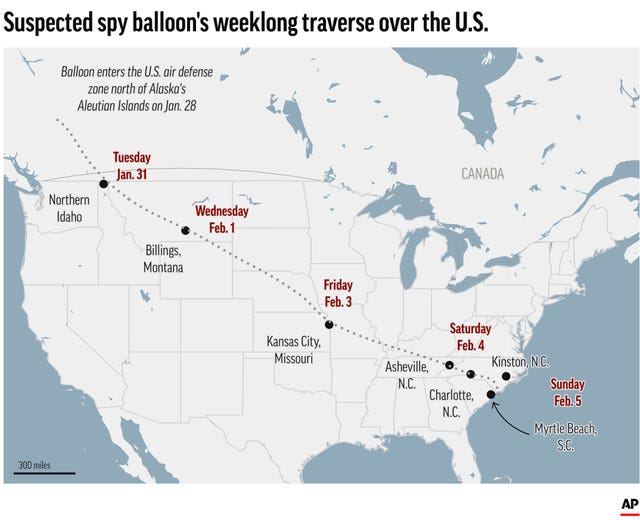 Mr Xie repeated China's insistence that the balloon was a Chinese civil unmanned airship that blew into the US by mistake, calling it "an accidental incident caused by force majeure".
China would "resolutely safeguard the legitimate rights and interests of Chinese companies, resolutely safeguard China's interests and dignity and reserve the right to make further necessary responses," he said.
US President Joe Biden issued the order to shoot down the balloon after he was advised that the best times for the operation would be when it was over water, US officials said.
Military experts determined that bringing down the balloon over land from an altitude of 60,000ft would pose an undue risk to people on the ground.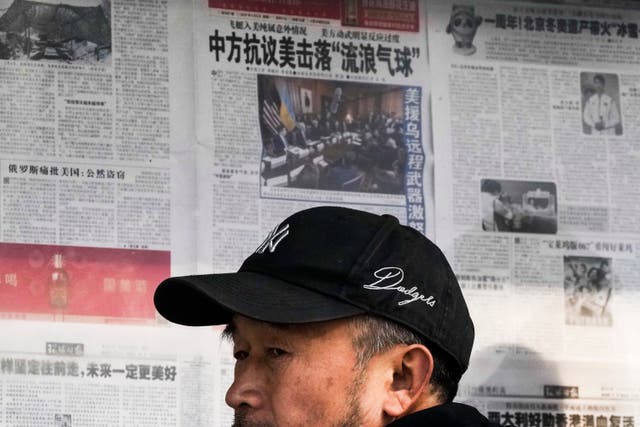 Foreign ministry spokesperson Mao Ning provided no fresh details, repeating China's insistence the object was a civilian balloon intended for meteorological research, had little ability to steer and entered over the US by accidentally diverging from its course.
Nor did she say what additional steps China intended to take in response to Washington's handling of the issue and cancellation of Mr Blinken's trip, which would have made him the highest ranking US official to visit since the start of the Covid-19 pandemic.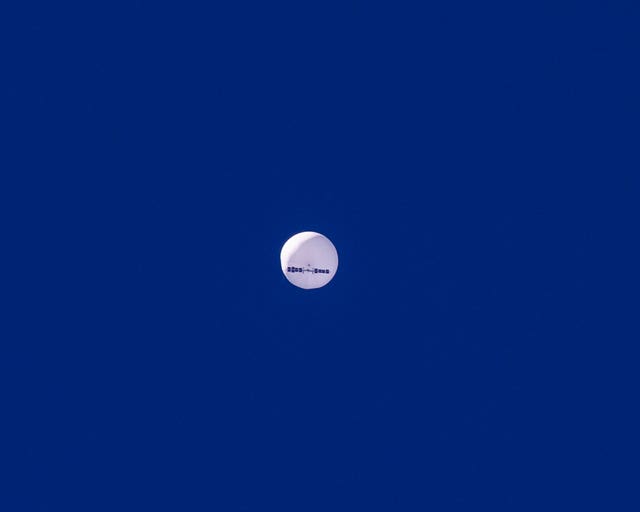 At a news conference on Friday with his South Korean counterpart, Mr Blinken said "the presence of this surveillance balloon over the United States in our skies is a clear violation of our sovereignty, a clear violation of international law, and clearly unacceptable. And we've made that clear to China".
He added: "Any country that has its airspace violated in this way I think would respond similarly, and I can only imagine what the reaction would be in China if they were on the other end."
Oriana Skylar Mastro, an expert on Chinese military affairs and foreign policy at Stanford University, said China's "weather balloon" excuse should be dismissed outright.
"This is like a standard thing that countries often say about surveillance assets," Ms Mastro said.