Cardi B has paid homage to Atlantic Records executives Julie Greenwald and Craig Kallman, who were honoured with the 2023 industry icons award at the star-studded Clive Davis pre-Grammys gala in Beverly Hills, California.
The uber-popular event, which was held the night before the Grammy Awards, returned for the first time since 2020 after being put on hold because of the pandemic.
When Cardi B was searching for a record deal six years ago, the rapper remembered when several labels did not financially believe in her talents enough – except for Ms Greenwald and Mr Kallman.
In a heartfelt speech, the Grammy winner thanked them for supporting her career aspirations.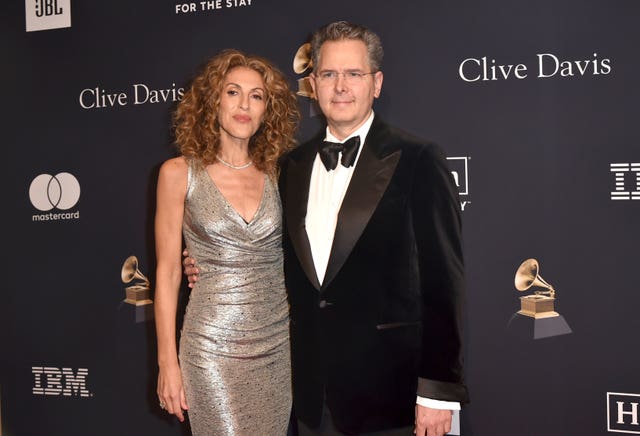 "Other labels were low-balling me and not giving me what I thought I deserved, but Atlantic was right there respecting me, my vision and my career," the rapper recalled.
"Craig and Julie took me under their wing."
Cardi B said she had fears of choosing between her career or being a mother while recording her debut album Invasion Of Privacy, which ultimately won her a Grammy in 2019.
"I was very scared, I was pregnant and I was afraid to tell anyone," she said.
"I was afraid to tell anyone. I was afraid of people who wanted me to decide between my family and my career, because I knew that happened to other artists with other labels. But with Craig and Julie, the exact opposite happened. You told me I could do both and I will never ever forget that."
Davis's annual gala is hard to gain entry or an invite to.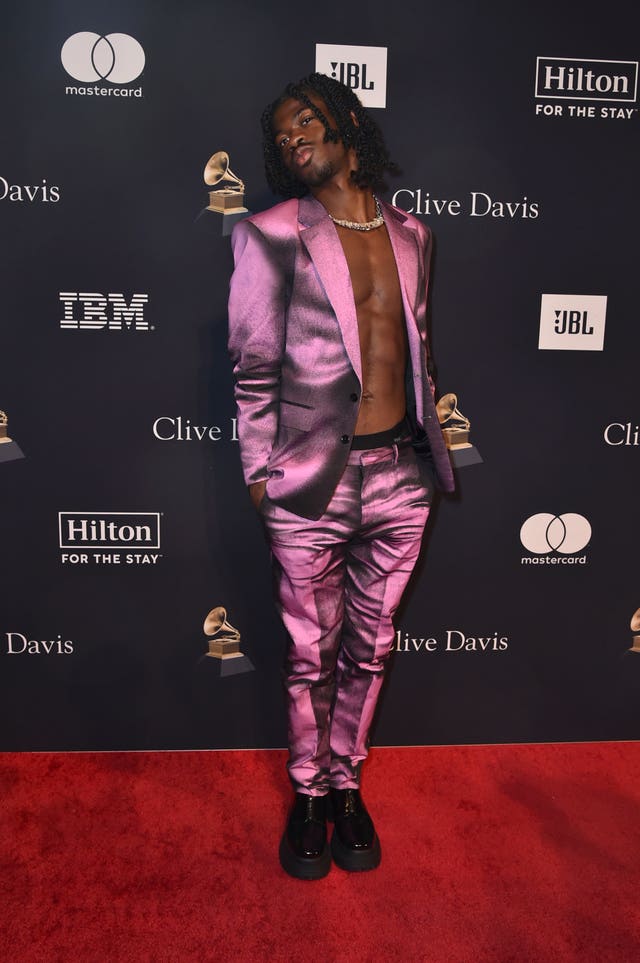 Kevin Costner kicked off the event with a speech about his relationship with Davis and the late Whitney Houston, who the actor starred with in the 1992 film The Bodyguard.
The three of them took a "huge leap" to move forward with the film – especially for Davis, the actor said.
"Maybe the hardest was for Clive," Costner said.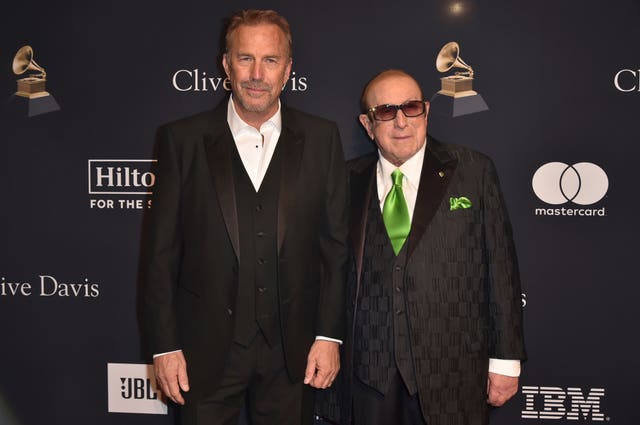 Costner called Davis a "miracle" in Houston's life.
The singer died in 2012 at the age of 48.
"You couldn't protect your beloved Whitney. Your fingerprints on her life are clean, my friend," Costner said.
"You were a miracle in her life. Thank you for being her bodyguard, Clive … Everyone in this business has a momma. But everyone doesn't get a Clive."
"This one night, we still break bread, we celebrate the music that basically and forever bonds us all," Davis said.
"There are no awards. There are no winners or losers tonight. It's just our passion that makes our heart beat faster. It makes our life so much more greatly purposed with joy and fulfilment."