A train derailment and the resulting large fire prompted an evacuation order in an Ohio village.
The blaze, near the Pennsylvania state line, covered the area in billows of smoke which were illuminated orange by the flames below.
About 50 rail cars derailed in East Palestine in the incident.
The train was carrying a variety of freight from Madison, Illinois, to Conway, Pennsylvania, rail operator Norfolk Southern said.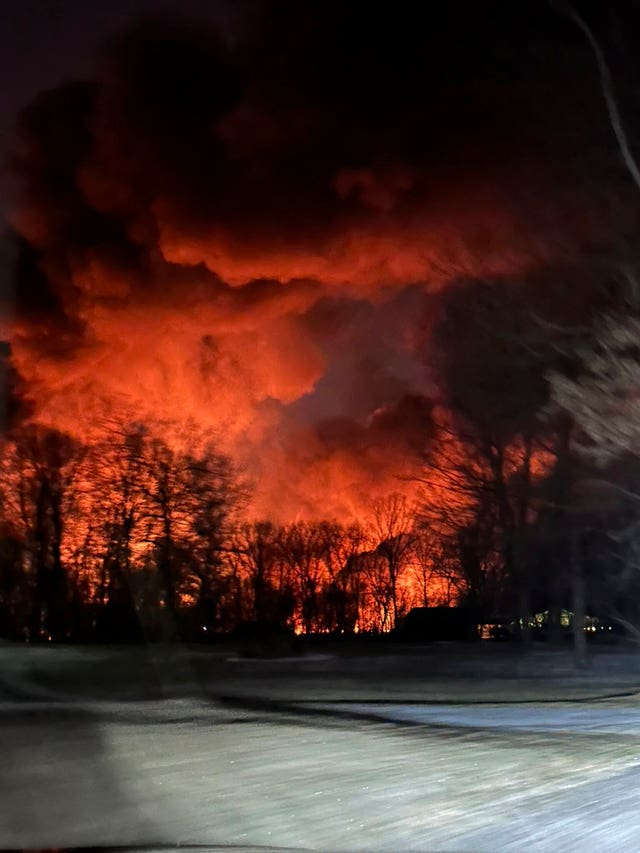 Local officials notified residents that an evacuation order remained in place for people within a mile of the scene.
A high school and community centre were opened to shelter dozens of people, while residents beyond that radius were urged to stay inside.
The few dozen residents sheltering at the high school included Ann McAnlis, who said a neighbour had texted her about the crash.
"She took a picture of the glow in the sky from the front porch," Ms McAnlis said. "That's when I knew how substantial this was."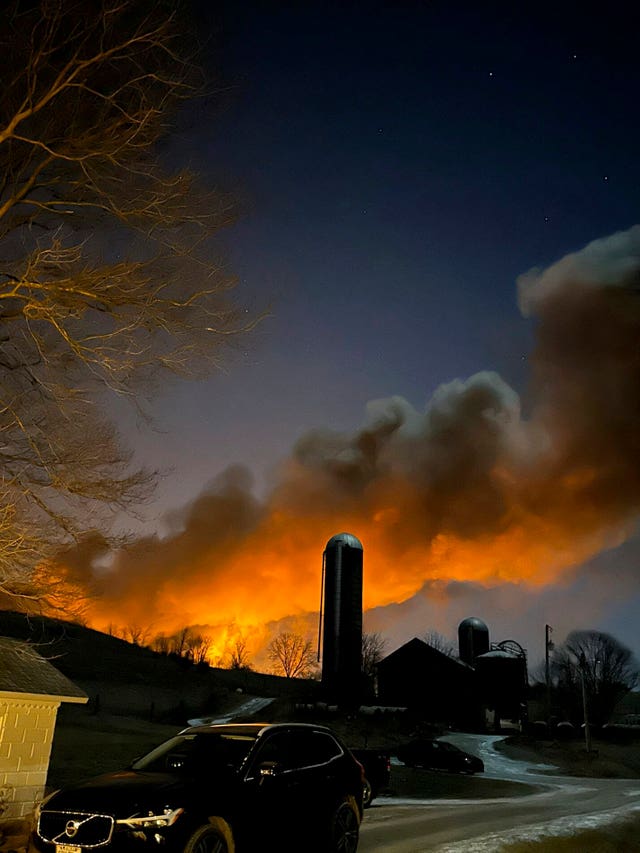 Freezing temperatures complicated the response as trucks pumping water froze, Mr Conaway said.
Hazmat crews also responded to the scene to determine whether hazardous materials were involved, he said.
Norfolk Southern said it has personnel on-site co-ordinating with emergency responders.
The fire created so much smoke that meteorologists from the region said it was visible on weather radar.