Two people fell 34ft to the ground when a roller coaster derailed in Florida, authorities have said.
Eight others had to be pulled to safety high above the Daytona Beach Boardwalk, they added.
Daytona Beach Fire Department spokeswoman Sasha Staton said the front car came off the tracks and two of its four passengers suffered traumatic injuries falling to the ground.
Firefighters extricated two others from the dangling car.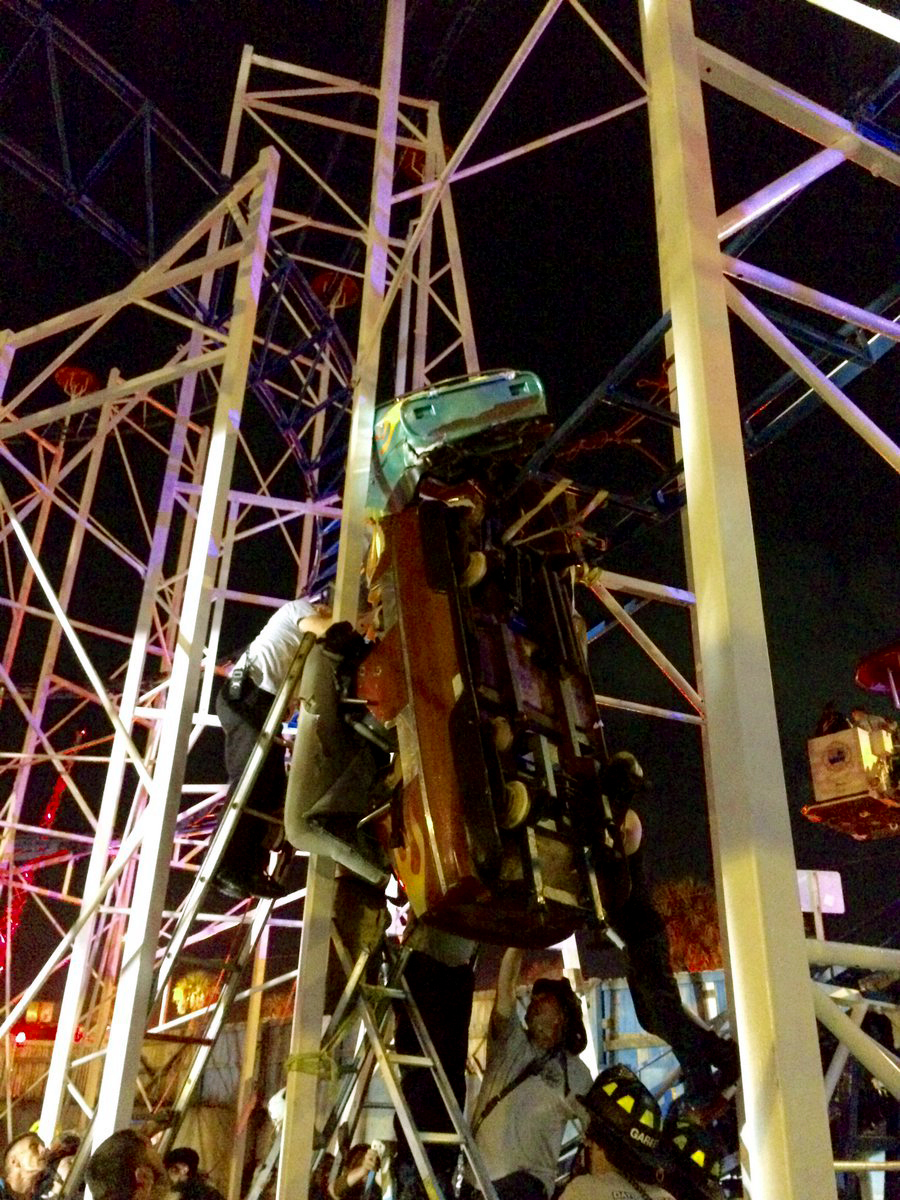 The cause of the accident is being investigated, she added.