A fugitive former member of Catalonia's regional government said she has moved to Scotland from Belgium, where she had fled from a Spanish court investigation into a secession plot.
Clara Ponsati, the Catalan former education chief, said on Saturday that she had returned to teaching at the University of St Andrews.
She appears as a faculty member of the School of Economics and Finance on the Scottish university's website.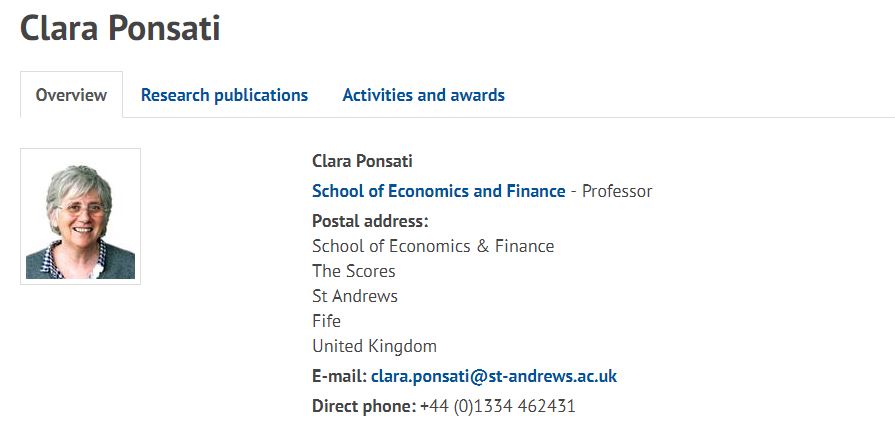 Ms Ponsati had been in Belgium ever since fleeing Spain along with Catalan ex-regional president Carles Puigdemont and three other former Cabinet members following an unsuccessful bid to declare independence from Spain in October.
She and the others face arrest if they return to Spain.
An international arrest warrant had been issued for all five separatist leaders, but a Spanish judge later withdrew it.