Bermuda has become the first country in the world to repeal legislation which allowed same-sex couples to marry.
The British Overseas Territory had allowed couples of the same gender to marry since May 2017, but now a law has been put into force establishing domestic partnerships.
Critics called the move an unprecedented rollback of civil rights.
Bermuda's Senate and House of Assembly passed the legislation by wide margins in December and a majority of voters opposed same-sex marriage in a referendum.
"The act is intended to strike a fair balance between two currently irreconcilable groups in Bermuda, by restating that marriage must be between a male and a female while at the same time recognising and protecting the rights of same-sex couples," Mr Brown said.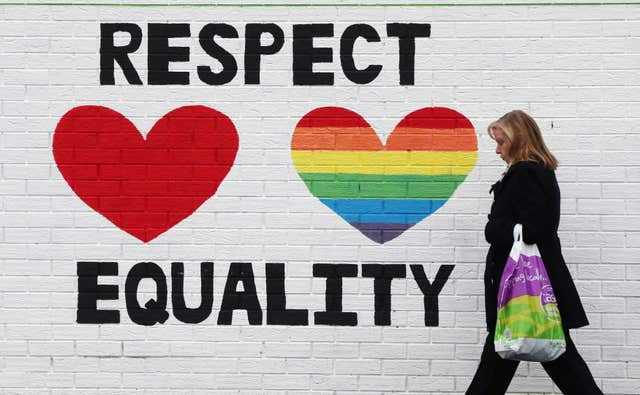 "Governor Rankin and the Bermuda Parliament have shamefully made Bermuda the first national territory in the world to repeal marriage equality," said Ty Cobb, director of the Human Rights Campaign Global.
Couples in a registered domestic partnership will now have "equivalent" rights to those of married heterosexual couples, including the right to make medical decisions on behalf of one's partner, Mr Brown said in a statement issued by the government.
About a half dozen same-sex marriages that took place in Bermuda between when they were legalised by a court ruling in May 2017 and the repeal are recognised under the new law.