As thousands of runners prepare to run the London Marathon tomorrow, spare a thought for those readying to run in costume.
It's hard enough to run a marathon in all the correct gear, let alone add an elaborate element of fancy dress to raise that bit of extra cash for your chosen charity.
Despite this, a brave group of dedicated runners will be attempting to become the fastest runners in their chosen category of fancy dress. From emoji to running in ski boots, here are some of the craziest runners hoping to swipe a Guinness World Record on Sunday.
1. Fastest marathon dressed as an emoji (Female)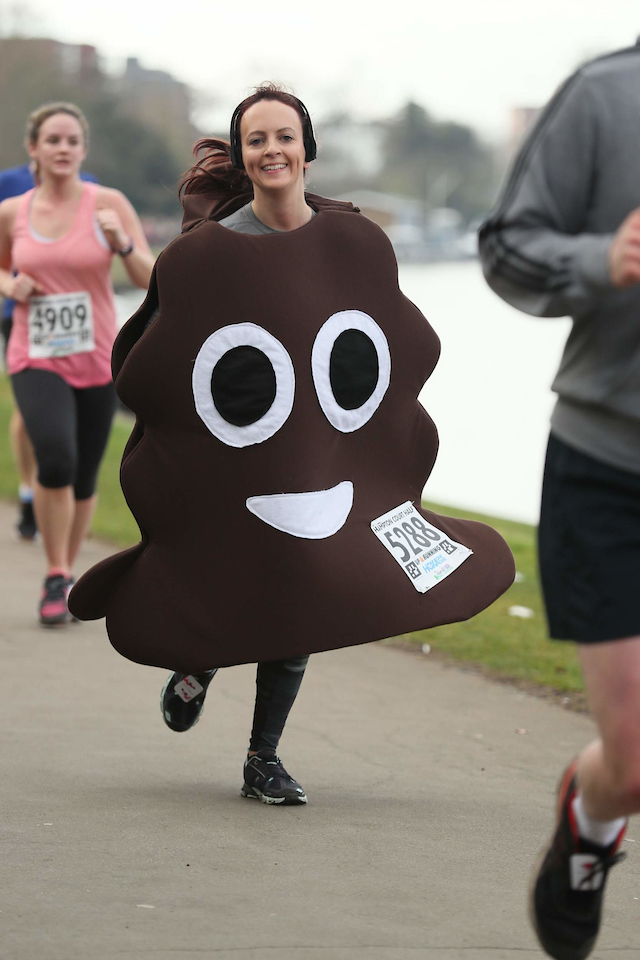 "It had to be the poop – everybody's favourite emoji! It's recognisable, kids love it and it will make people laugh. Plus, it's perfect for WaterAid who work tirelessly to ensure everyone in the world has access to clean water and decent toilets," she said.
2. Fastest marathon on stilts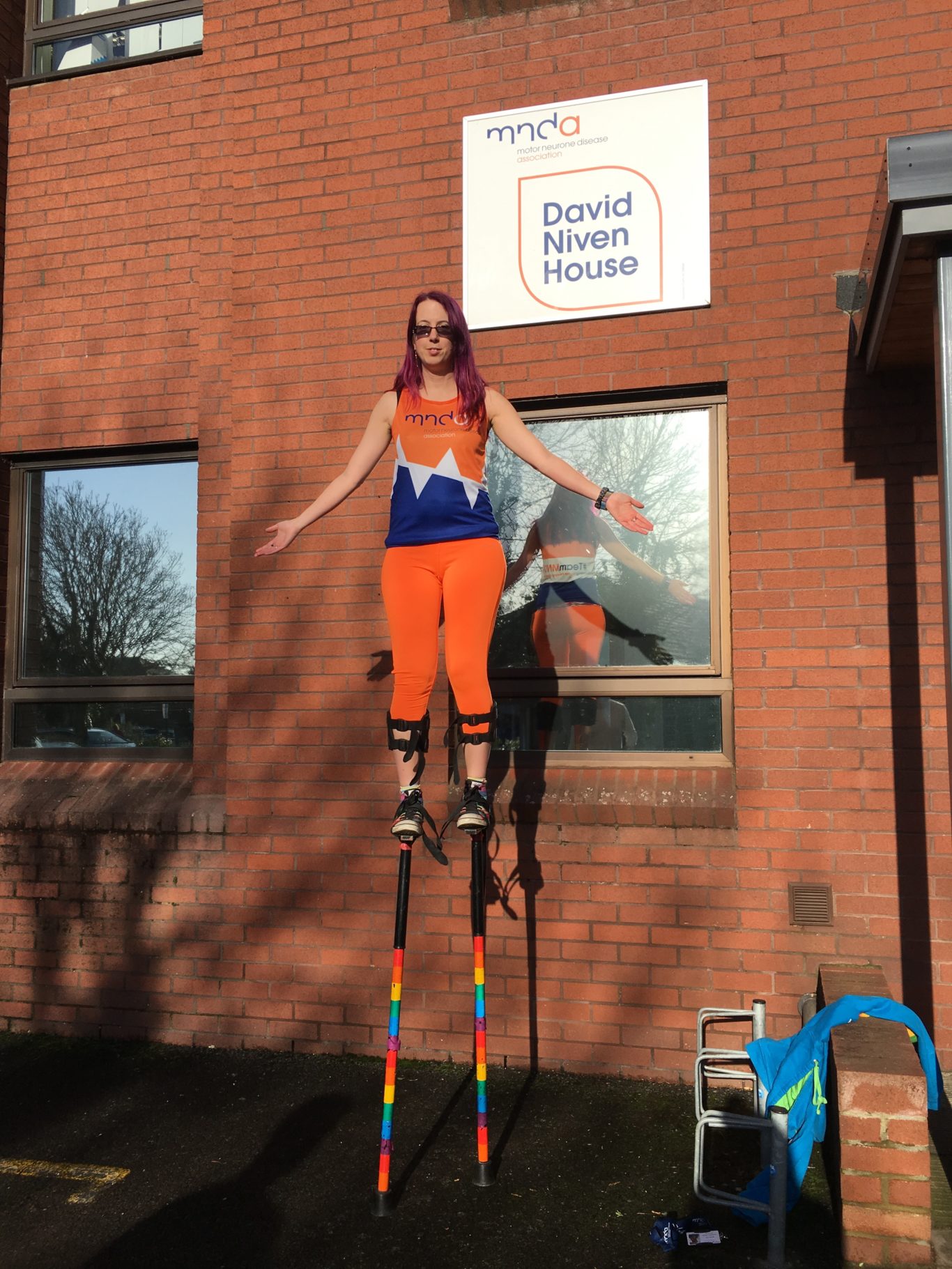 Michelle has been training by walking through the Bedfordshire countryside parks on her stilts, delighting walkers, dogs and horses alike.
3. Fastest marathon in ski boots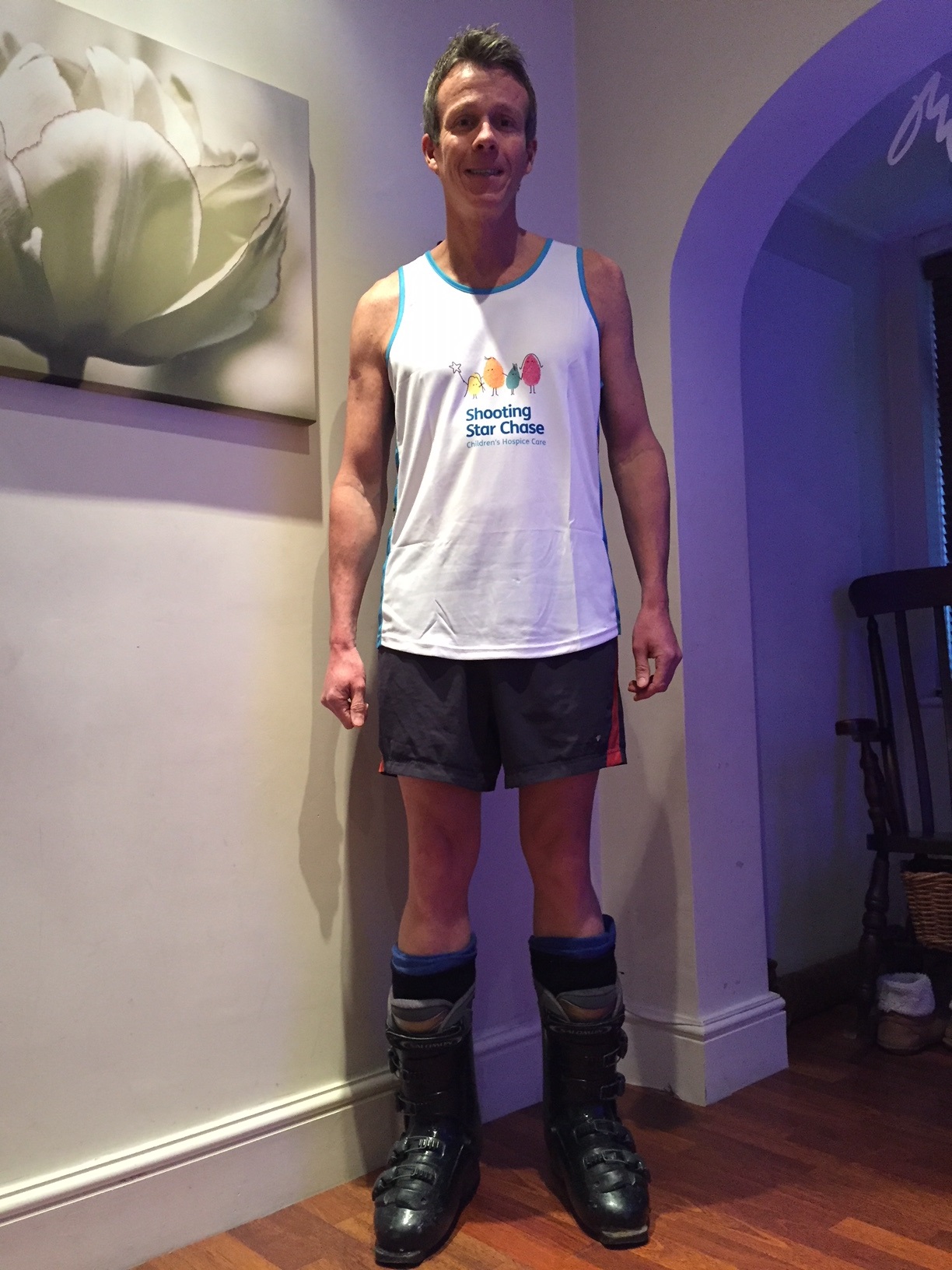 Sunday's race will be his 34th marathon, and what better way to celebrate than to set himself a crazy challenge. On breaking his foot last year, Colin decided to think outside the box for ways he could keep running.
He tried running in his cast and crutches, but as the cast did not allow his ankle to move, he turned to a ski boot for more flexibility. Thus his Guinness World Records title idea was born. Colin will be running for Star Chase.
4. Fastest marathon dressed as a toilet (male)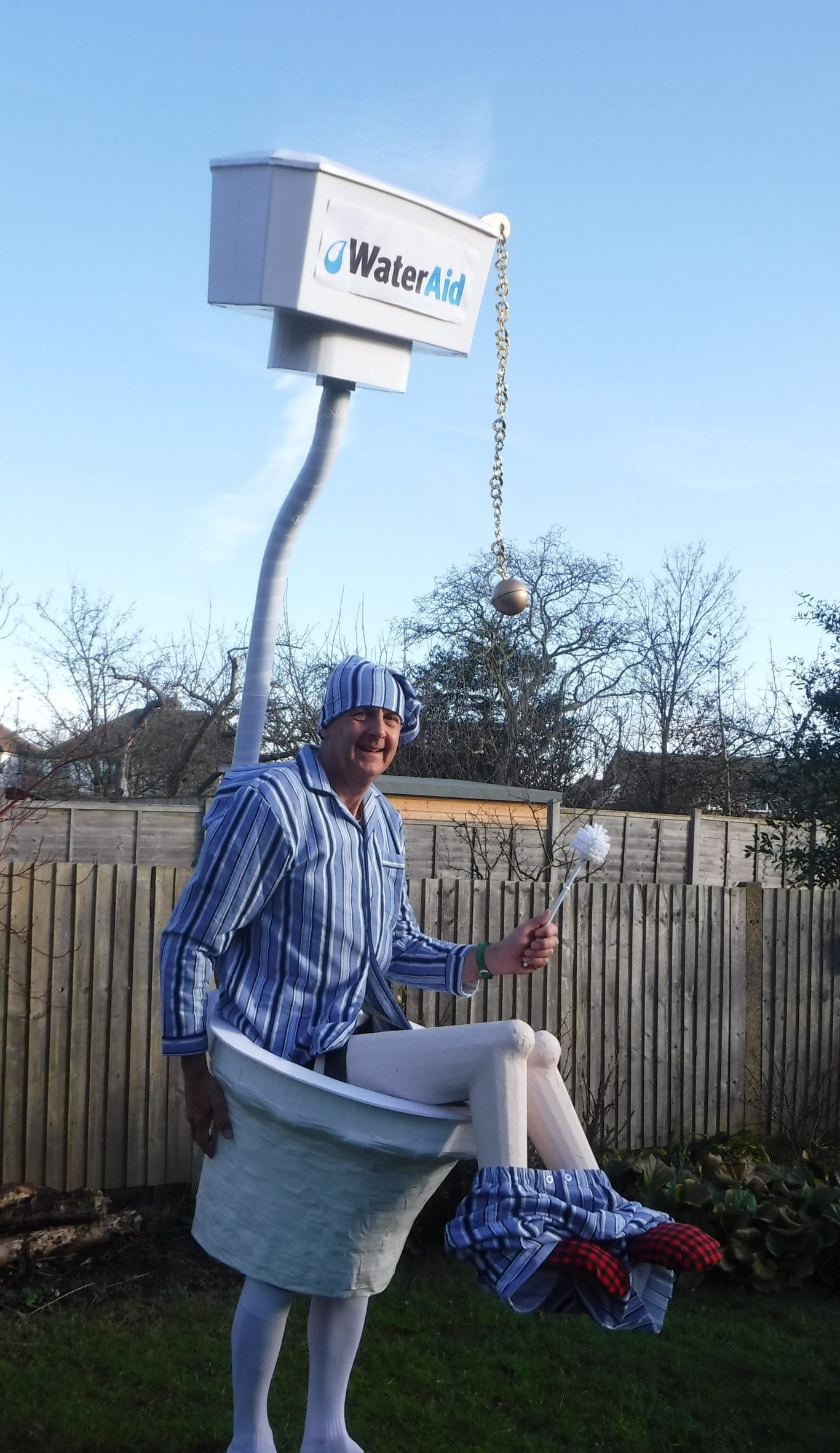 It's also not his first time attempting a record; between 2009 and 2010, Bob held the record for the fastest marathon dressed as a vegetable. For 2018, Bob has chosen an appropriate costume for the charity he works and raises cash for – Water Aid. He's aiming to beat the current record of 2 hours, 57 minutes.
5. Fastest Dressed as a crustacean (male)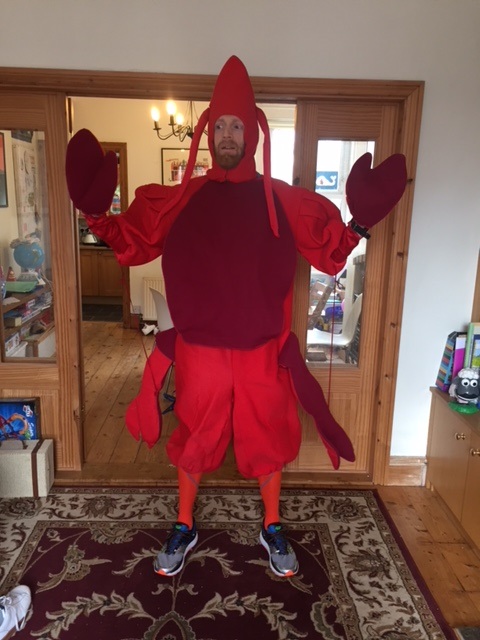 Howard's third marathon will be in aid of Dimbleby Cancer Care, which supported his sister-in-law through chemotherapy. He decided to attempt a Guinness World Records title because he wanted a new challenge after running a sub-3 hour marathon in London in 2016. Luckily for him, his mum owns a fancy dress shop, so he had plenty of choice.
6. Fastest marathon dressed as a monarch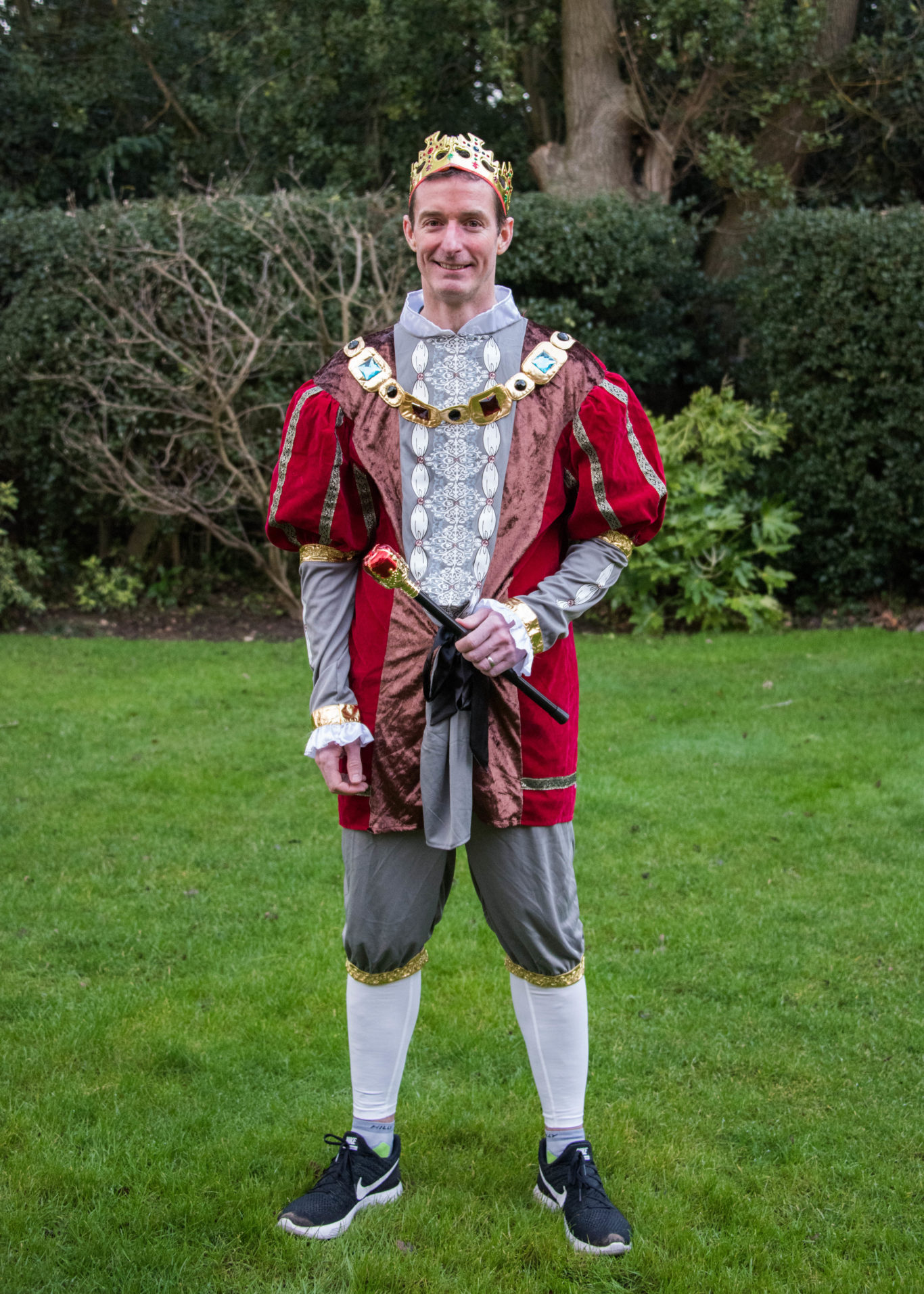 A marathon aficionado, Paul already holds the current titles for fastest marathon dressed as a rugby player and fastest half marathon dressed as a storybook character. This year he is running for Mind, to try and help improve the stigma around mental health.
7. Fastest Three-legged marathon (mixed)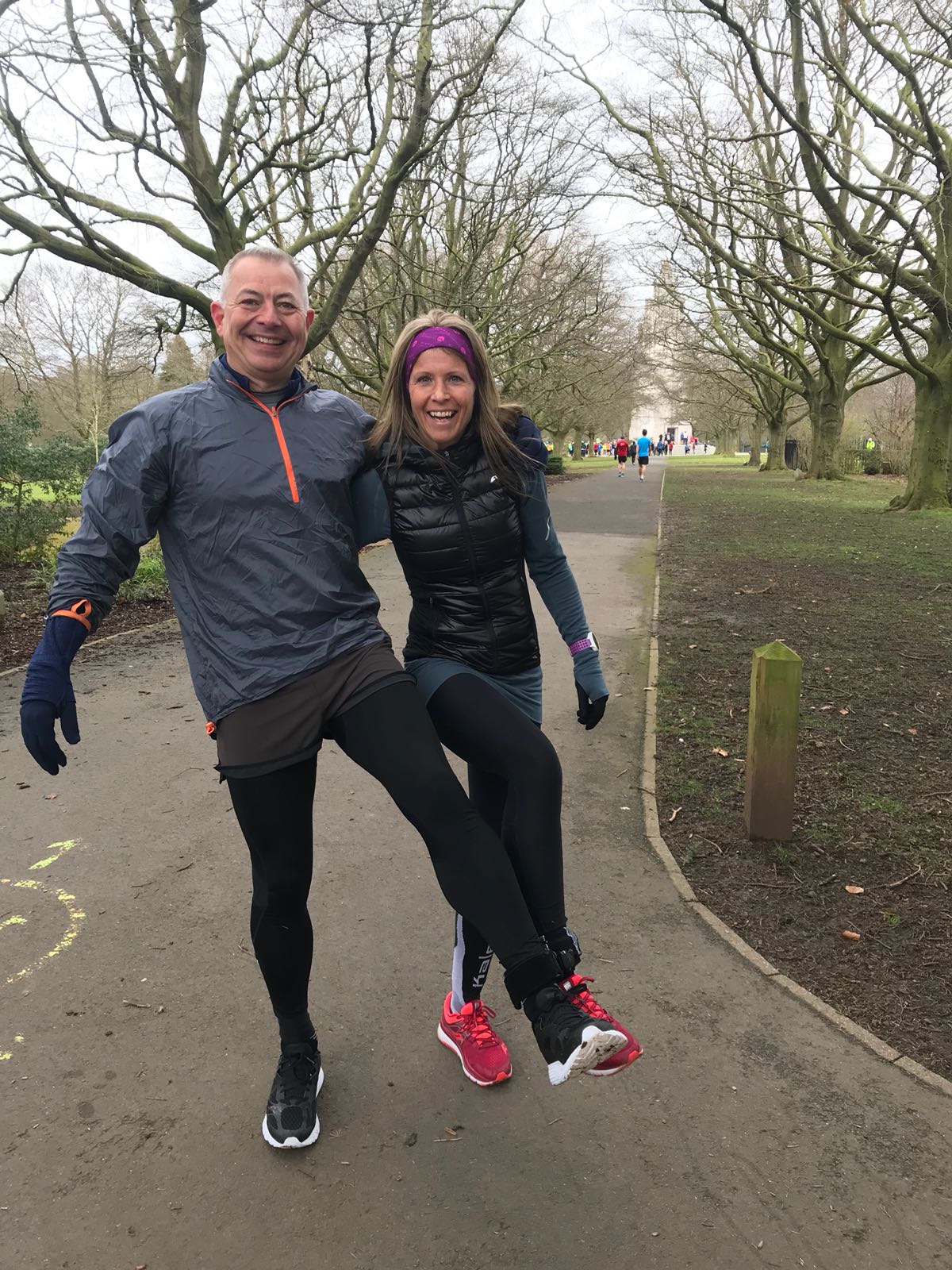 They are aiming for a time of 4 hours.
8. Fastest marathon dressed as a heavy-duty vehicle (male)

He is fundraising for the Lincs & Notts Air Ambulance.

9. Fastest Marathon dress in armour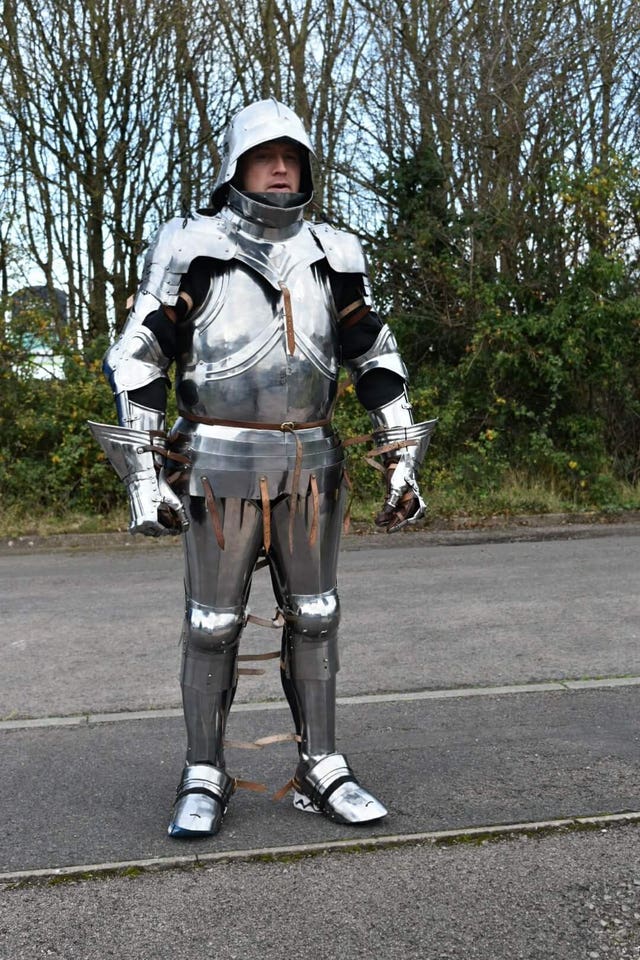 This will be soldier Paul's first standalone marathon, but he's completed plenty of psychical challenges in the past, including four Ironman Triathlons.
As a serving soldier, Paul's chosen charity is close to his heart. He has seen the work the SSAFA has done for both serving and ex serving personnel and he sees this as his opportunity to give back to them.
"It's not going to be an easy record to beat, but I feel I have the mental fortitude and resilience to dig in and fight for the record," he says.

10.  Fastest marathon dressed as a Star Wars character (male)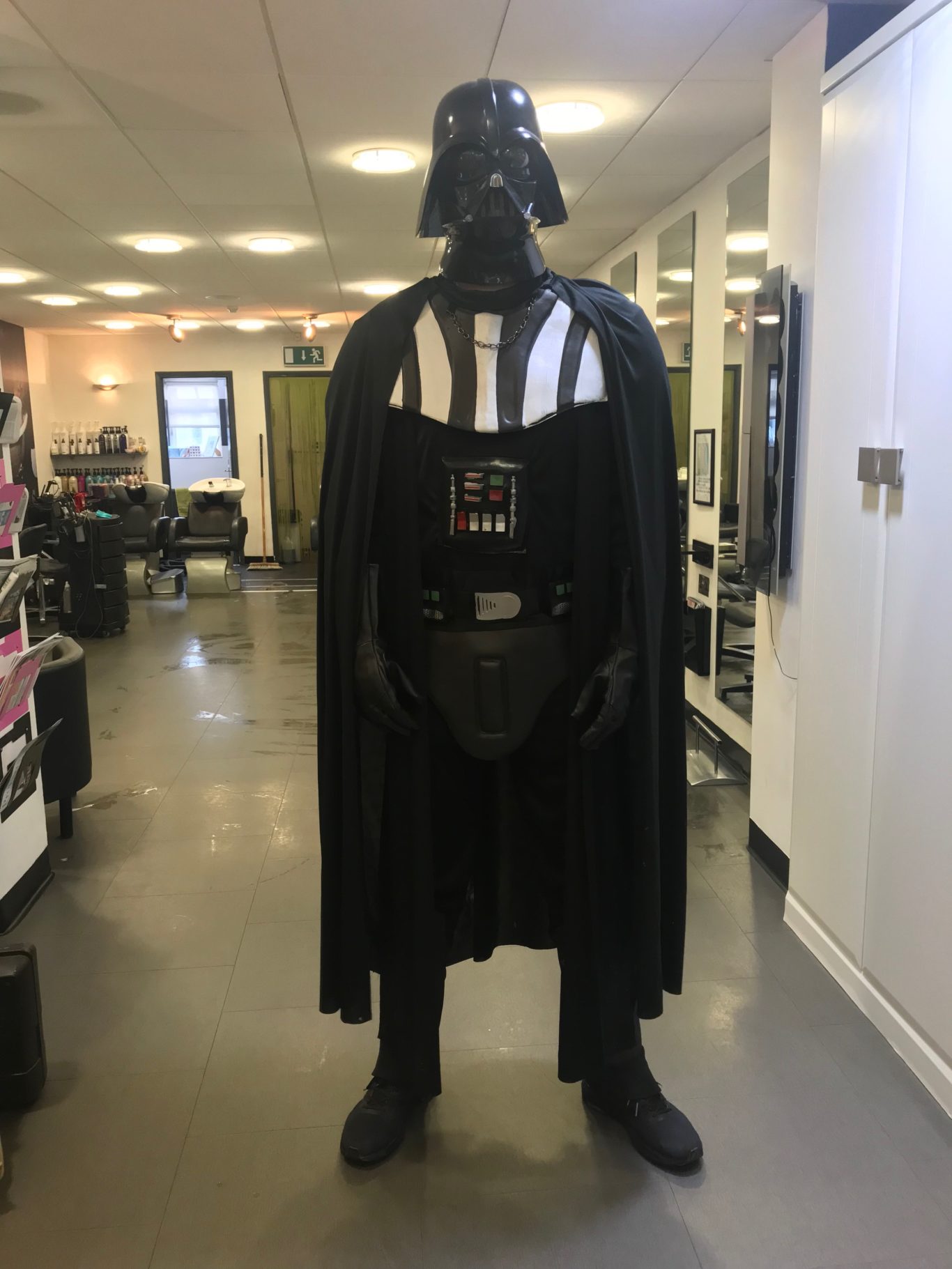 Philip's brother is currently fighting leukaemia. Just as his brother is reliant on medical care, Darth Vader's suit is a mobile life support system. Philip is running in honour of the charity Anthony Nolan, because without their life-saving support, his brother would not be alive. He is aiming for a time of 4 hours, 15 minutes.
11. Fastest marathon in a two-person costume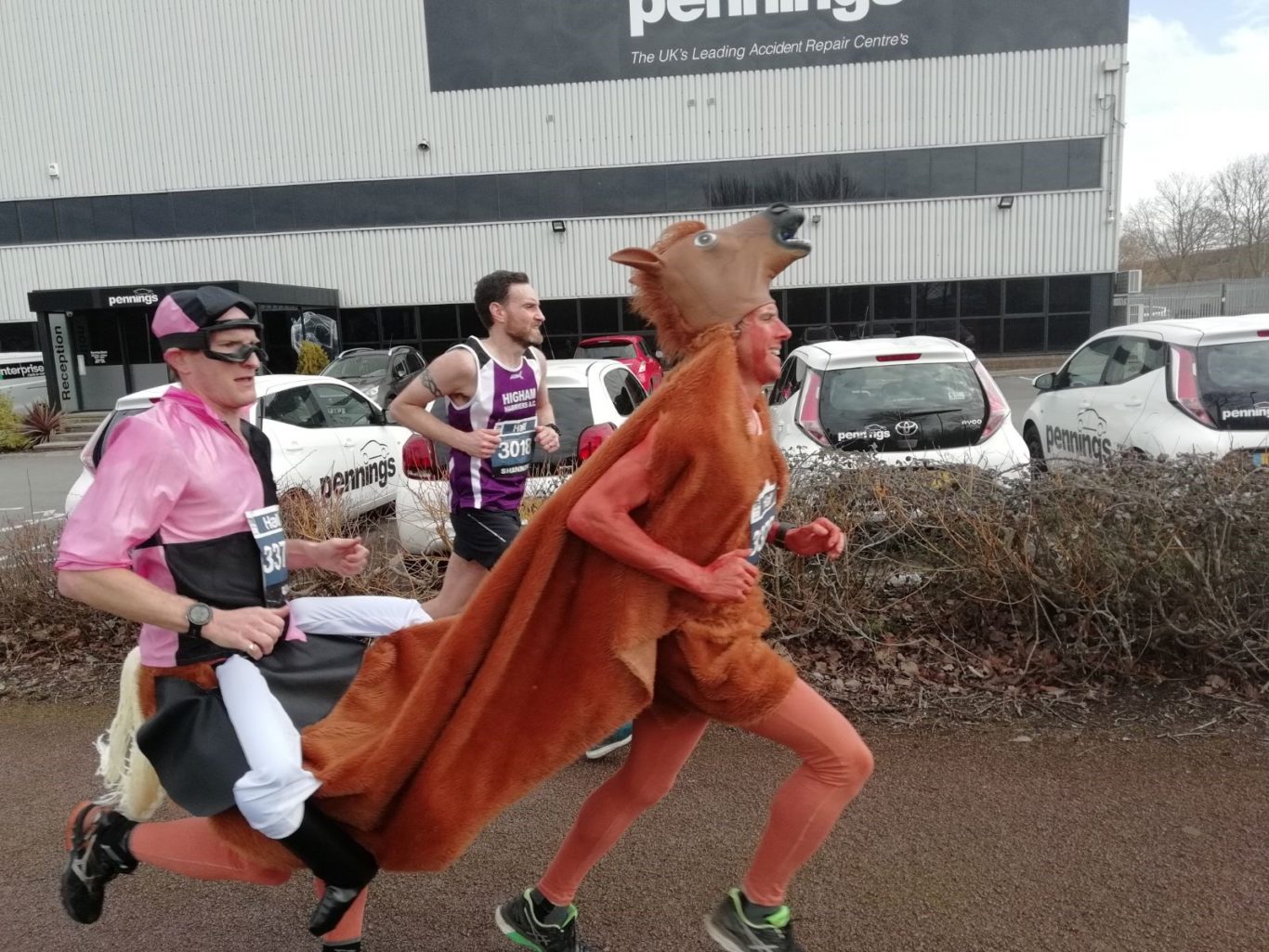 The pair have run a number of marathons together, along with triathlons and Ironman challenges. The 2018 London Marathon, however,  is their first attempt at fancy dress.
They are running as a horse and jockey running in support of Maggie's Centre, a UK-based cancer counselling charity in memory of their friend Chris who passed away from cancer in 2017. They chose their costume to remember Chris in a way that would make people smile.