The King and Queen will officially welcome the president of South Korea to the UK on Tuesday and stage a glittering state banquet in his honour at Buckingham Palace.
Charles and Camilla are hosting Yoon Suk Yeol and his wife Kim Keon Hee for the first incoming state visit since the King's coronation and the second of his reign.
The Prince and Princess of Wales will play a key role by greeting the President and the First Lady at their hotel on Tuesday morning.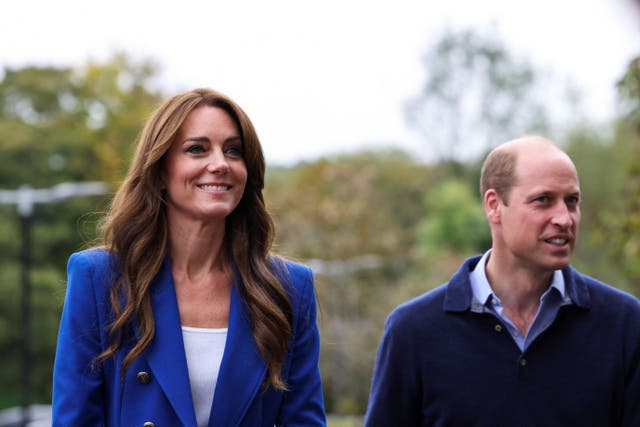 A guard of honour, formed by F Company Scots Guards, will give a royal salute amid traditional pomp and pageantry and the King and Mr Yoon will inspect the troops on the parade ground.
Charles, Camilla, William and Kate and their guests will then travel in a carriage procession down The Mall to the Palace, before a private lunch and a visit to see Royal Collection exhibits in the Picture Gallery.
Later, Mr Yoon will lay a wreath at the Grave of the Unknown Warrior in Westminster Abbey and deliver an address in the Royal Gallery at the Palace of Westminster to members of both Houses of Parliament.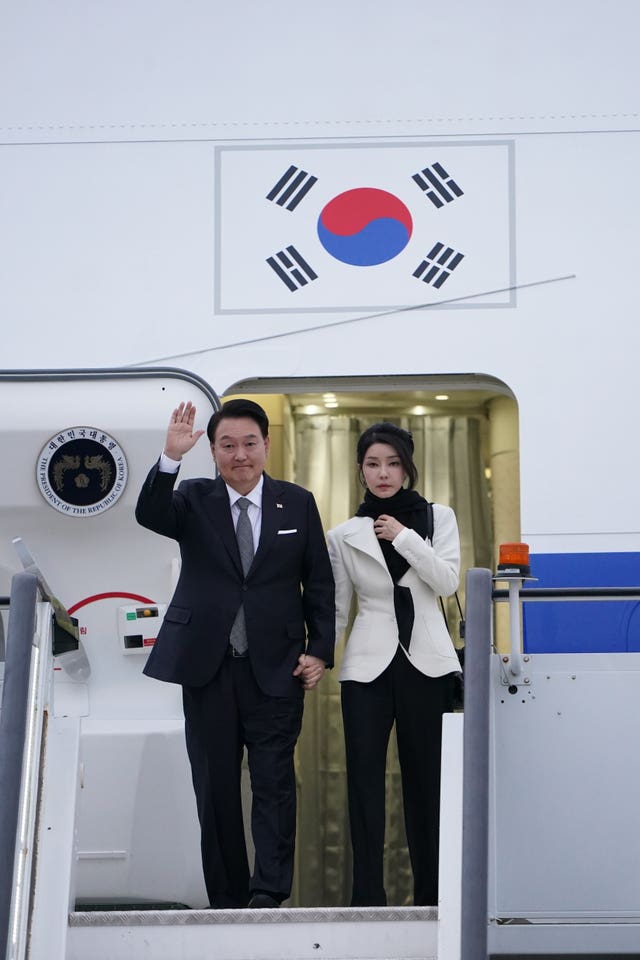 The King and Queen are expected to be joined by William, Kate and other members of the royal family, while Charles and Mr Yoon will make speeches.
Foreign secretaries are also usually invited, meaning the newly appointed Lord Cameron of Chipping Norton is likely to make a return to dining at the royal residence, harking back to the days when he was prime minister.
Mr Yoon, 62, is a known fan of karaoke and in April belted out a verse of one of his favourite songs, American Pie, at a White House dinner at the request of President Joe Biden during a state visit to the US.
Critics of Mr Yoon, a former prosecutor general, have accused him of suppressing freedom of speech during his 18-month presidency and cracking down on fault-finding news reports about him in the name of fighting "fake news".
Mrs Kim, a 51-year-old former head of an art event-planning company, has also attracted controversy.
She made a televised public apology in 2021 after admitting exaggerating her professional credentials when applying for jobs at universities over a decade ago.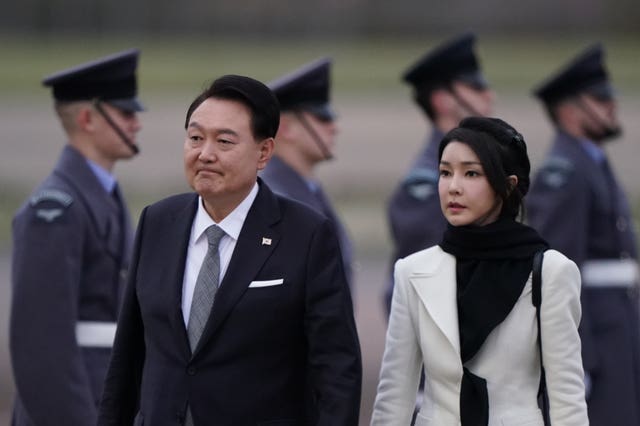 Before his trip, Mr Yoon said the world is facing a "polycrisis" of multiple conflicts and threats to humanity.
He told The Daily Telegraph that the wars in Ukraine and Israel, and rising tension with Russia, North Korea and in the South China Sea, have compelled him to seek "very close security co-operation" with the West.
He secured a landmark deal with the US earlier this year to counter the North Korean nuclear threat.
Mr Yoon previously warned fellow world leaders about possible co-operation between North Korea and Russia after North Korean leader Kim Jong Un's face-to-face meeting with Russian President Vladimir Putin.
Mr Yoon's opponents accused him of being disrespectful during his trip to London after he missed the chance to view the late Queen's coffin lying in state – which he blamed on heavy traffic.
He was also caught on microphone swearing after a chat with Mr Biden at the UN general assembly the following week, with the footage going viral in his home country.
The King visited South Korea in November 1992.
On Wednesday, Mr Yoon will hold bilateral talks with Prime Minister Rishi Sunak at Downing Street and also meet Labour leader Sir Keir Starmer.
The state visit follows the first incoming one of the King's reign by South Africa's President Cyril Ramaphosa last autumn.