Veteran Tory MP Esther McVey has been given the unofficial title of "minister for common sense" after Rishi Sunak's reshuffle on Monday.
Officially a minister at the Cabinet Office, the MP for Tatton, in Cheshire, was the most prominent appointment from the right wing of the Conservative Party in a reshuffle that saw that faction's standard bearer, Suella Braverman, sacked from the Home Office.
Her exact responsibilities have not yet been set out, with new party chairman Richard Holden telling Times Radio she was there to "represent a part of that broad panoply of opinion that the Conservative Party represent".
Described as a "plain-speaking northerner", she appears to have been brought in with a brief to tackle "woke" issues in Whitehall.
One of her priorities could be cutting the number of diversity officers in the Civil Service.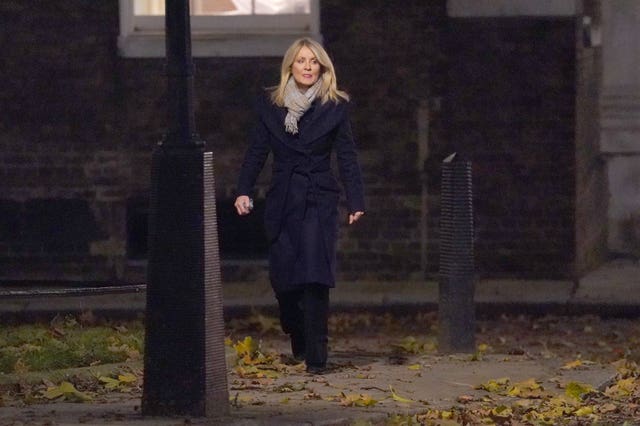 The report also claimed the Government was supporting "politically motivated" and "anti-British" campaigns to the tune of £7 billion a year, and called for a review of spending on "woke" causes.
More broadly, Ms McVey's record suggests she will provide a right-wing voice at the cabinet table on a number of issues.
In 2019, she launched the Blue Collar Conservatives group with backing from former Tory leader Sir Iain Duncan Smith. Although the group has been less active since 2020, its principles include commitments to free speech and tax cuts that will resonate with backers of Suella Braverman.
She has subsequently lent her name to other causes, including signing a letter from 43 MPs in July that called for the phasing out of internal combustion engine vehicles to be pushed back to 2035.
Ms McVey was also an outspoken critic of Covid lockdowns, describing them as imposing "Communist-style control over the public", and she chairs the all-party group on pandemic response and recovery which has been backed by lockdown-sceptic organisation Collateral Global.
Away from Parliament, Ms McVey has been a regular presenter on GB News alongside her husband, fellow MP Philip Davies, and has frequently hosted anti-lockdown figures on her show. Earlier this year, the pair were found to have broken Ofcom rules on impartiality during an interview with Chancellor Jeremy Hunt.
She has had to give up her paid TV presenting role as it is not compatible with being a minister.
But she is likely to remain a regular on the airwaves, giving the Government's view on issues as a minister.
Asked about her role as "minister for common sense", the Prime Minister's official spokesman told reporters that was "not her public title".
Pressed on whether her title was "the minister for the war on woke", the spokesman said: "Again, happy to repeat she is the minister without portfolio in the Cabinet Office."