Food prices have fallen on the previous month for the first time in more than two years, bringing grocery inflation down to single digits, according to latest figures.
Food inflation decelerated to 9.9% in September, a significant drop from 11.5% in August, according to the British Retail Consortium (BRC)-NielsenIQ Shop Price Index, its lowest point since August last year.
The BRC said "fierce" competition between retailers, helped by easing cost pressures, was behind the fall.
Fresh food prices are now 9.6% higher than a year ago, down from 11.6% last month, and its lowest rate since last July.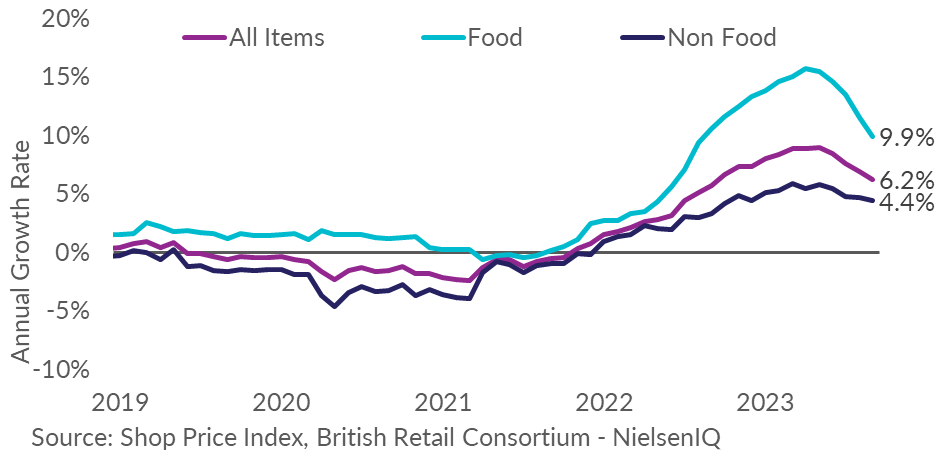 BRC chief executive Helen Dickinson said: "We expect shop price inflation to continue to fall over the rest of the year. However there are still many risks to this trend – high interest rates, climbing oil prices, global shortages of sugar, as well as the supply chain disruption from the war in Ukraine.
"Retailers will continue to do all they can to support their customers and bring prices down, especially as households face being squeezed by higher energy and mortgage bills."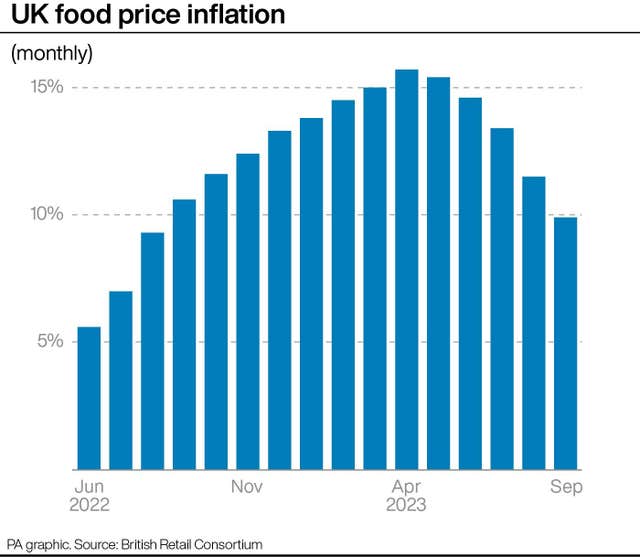 "However there continues to be pressure on budgets with over half of households still feeling that they are significantly impacted by the continued increases in cost of living.
"So, it will be important for retail sales to keep momentum, which means we can expect more price cuts and increased promotional activity across all retail channels."