Theresa May has warned her party not to overinterpret last summer's Uxbridge by-election as an "anti-environment" vote.
Tory success in Boris Johnson's former constituency, after a campaign largely focused on opposition to the expansion of the ultra-low emission zone (Ulez) in London, saw some backbenchers urge the Prime Minister to ditch net-zero pledges.
The months since have seen Rishi Sunak announce delays to the ban on new petrol and diesel cars as well as watering down requirements on the sale of oil and gas boilers, while saying his Government was still committed to the net-zero-by-2050 target.
He has also unveiled a slate of polices dubbed "pro-motorist", in a bid to woo voters ahead of the next general election.
She also warned of the dangers of following Sir Keir Starmer's net zero plans, which she said would mean "bossy bureaucrats" telling the public what to do.
"A lot has been made of the result of the Uxbridge by-election. That was not won on an anti-environment ticket. It was won on an anti-Ulez ticket," she said.
"We must ensure that we are keeping – keeping – our commitment to net zero, as the Government is. We recognise and must understand that the worst thing that could happen would be to give Labour the lead on net zero.
"That's not in our party's interest. But, more than that, it is not in the interest of this country."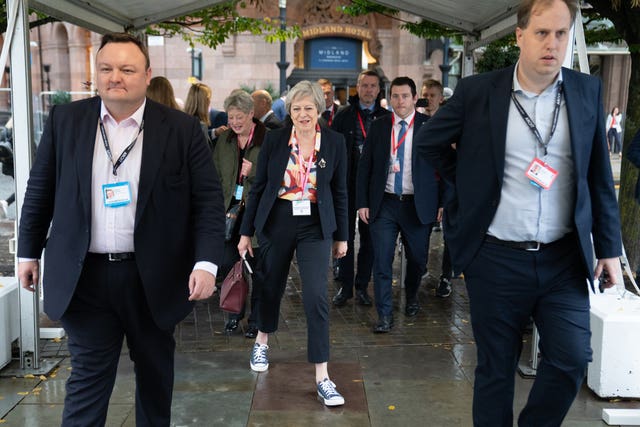 "And it's a target to which the party and the Government remain committed. Net zero isn't a cost to be minimised," she added.
"It shouldn't be seen as that. It is the growth opportunity of the century. It isn't an act of economic harm. Because we've already showed that we can cut our emissions and grow our economy at the same time."
The ex-Tory leader avoided waiting reporters outside the reception, dodging questions about her views on the fate of HS2.