Labour is targeting an "historic victory" in Scotland's first recall by-election next week, with leader Sir Keir Starmer saying a win could be a "milestone" on his party's journey back to power.
Sir Keir was speaking as he campaigned north of the border ahead of the Rutherglen and Hamilton West vote next Thursday.
Margaret Ferrier won the seat for the SNP in 2019, but was suspended from the party the following year after breaching Covid lockdown rules.
A subsequent parliamentary suspension forced a recall petition, which has resulted in the by-election on October 5.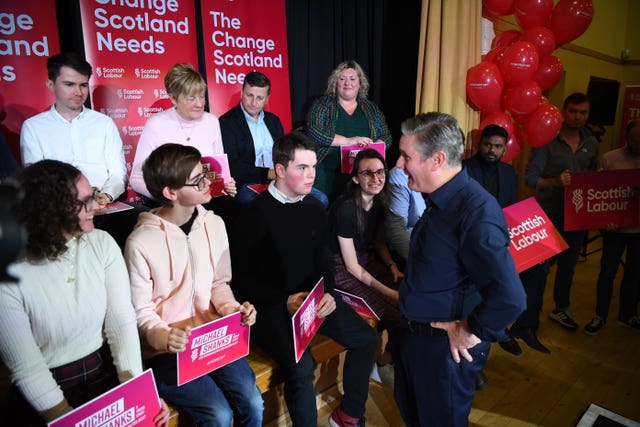 Campaigning with candidate Michael Shanks and Scottish Labour leader Anas Sarwar in Hamilton on Friday, Sir Keir said his party is in a "good place to win".
He told party activists locals in the constituency have been "so let down by two failed governments – an SNP Government and a Tory Government".
Branding this a "terrible combination", he added: "If either of those parties, either here in Scotland or in the United Kingdom, had a record they could stand on they would stand on it. They would be coming here saying 'this is what we have delivered, this is why you should vote for us, these are the things we have done'.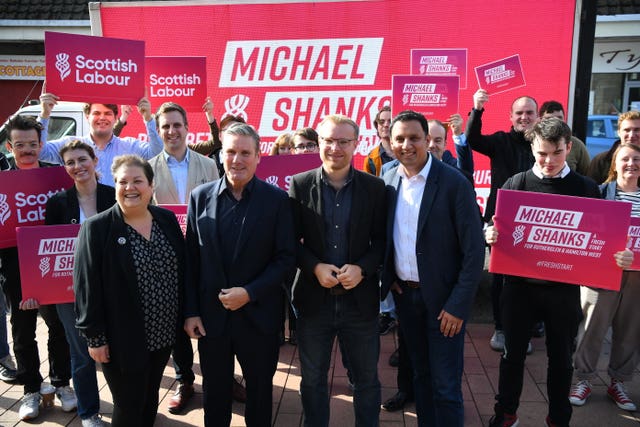 "That is why people desperately want that change here in Scotland, and it is the same story with the Conservatives."
He said the Tories will "go down" in the general election expected next year, while victory in Rutherglen and Hamilton West will be a "milestone" on the "hard road back for Labour to power".
Sir Keir stressed the by-election – the first sparked by a recall petition in Scotland – is "very important" to Labour.
"That is why we are running a strong positive campaign," he said. "We know we have to earn every vote."
He criticised both the SNP, who have been in power at Holyrood since 2007, and the Conservatives, who took charge at Westminster three years after that in 2010.
"Neither of those governments have a record they can stand on after years," the Labour leader said.
Responding, SNP MSP Clare Haughey said: "Keir Starmer finally came to the by-election but seemed to have very little to say.
"The compelling message in this by-election is that voting SNP is the way to protect Scottish interests and drive change, forcing Westminster to act on the cost-of-living crisis.
"The SNP's record in Government is helping people right now, including game-changing policies such as Scottish Child Payment, which doesn't exist anywhere else in the UK.
"The SNP will stand up for Scotland and support households through the cost-of-living crisis and work to achieve a fairer, greener, independent Scotland."