A teenage boy has been arrested in connection with the cutting down of one of the UK's most photographed trees.
The Sycamore Gap tree, on Hadrian's Wall in Northumberland, was made famous in a key scene in Kevin Costner's 1991 film Robin Hood: Prince Of Thieves.
The force later said a 16-year-old boy had been arrested on suspicion of causing criminal damage.
He is in police custody and assisting officers with their inquiries, a spokesperson said.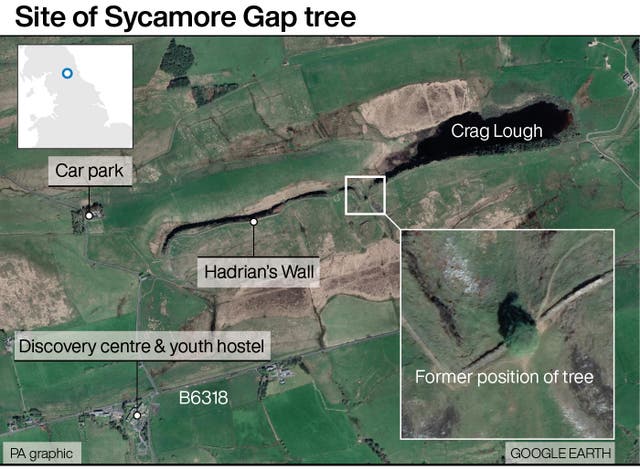 "An investigation was immediately launched following this vandalism, and this afternoon we have arrested one suspect in connection with our enquiries.
"Given our investigation remains at a very early stage, we are keeping an open mind.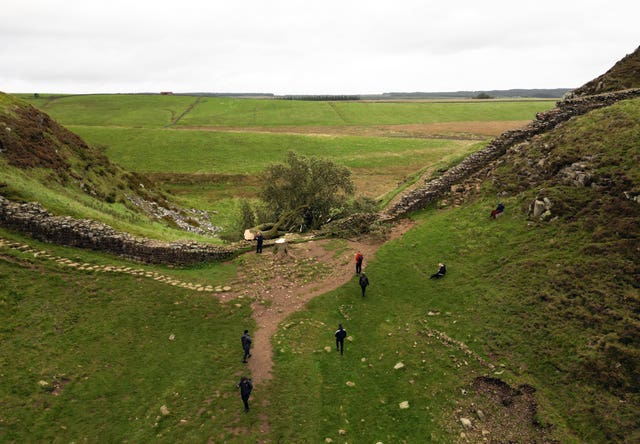 "Any information – no matter how small or insignificant you think it may be – could prove absolutely crucial to our enquiries."
The sycamore, which stood in a dramatic dip in Hadrian's Wall which could be seen from the nearby road, was looked after by both Northumberland National Park Authority and the National Trust.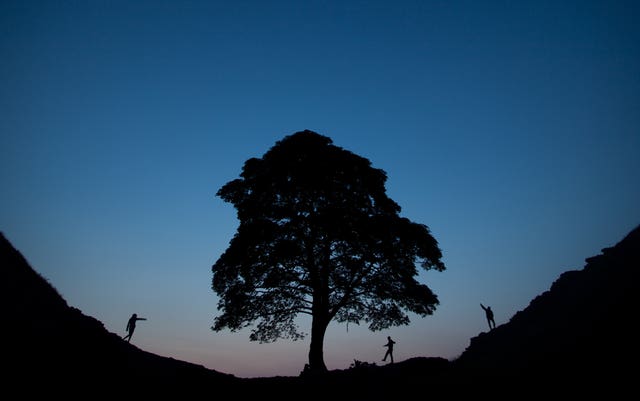 The Prime Minister added the Government is "absolutely committed" to protecting the UK's natural landscape.
Heritage minister Lord Parkinson of Whitley Bay said: "Like everyone across the North East, and far beyond, I am heartbroken at the loss of this iconic part of our nation's heritage.
"It is unfathomable that anyone would want to deny future generations the opportunity to have their lives enriched, as those of so many people from all over the world have been, by this breathtaking site."
The National Trust said it was "shocked and saddened" to confirm that the "iconic" tree had been cut down overnight after pictures emerged on Thursday morning of it lying on its side near the ancient Roman wall, which is a Unesco World Heritage site.
The news was met with dismay and outrage by walkers' groups on social media.
Anyone with information is asked to contact police via the Tell Us Something page on the Northumbria Police website or by calling 101 quoting log NP-20230928-0295.