Rishi Sunak has failed to say how much the unused Bibby Stockholm barge is costing the taxpayer.
The Prime Minister said the giant vessel, docked in Portland Port, Dorset, is "viable" and currently going through "all the checks".
But he did not disclose how much the barge, which has been unused since August, is draining from public coffers.
With a capacity of more than 500, the Government was hoping that use of the Bibby Stockholm, together with former military bases, would help reduce the amount it is spending on hotel bills for asylum seekers waiting for claims to be processed.
Speaking to ITV News, the PM said: "We have got to find alternatives of which the barge is one of the options. But, more fundamentally, we have got to stop people coming here in the first place, because my view is that it should be this Government and our country who decides who comes here, not criminal gangs."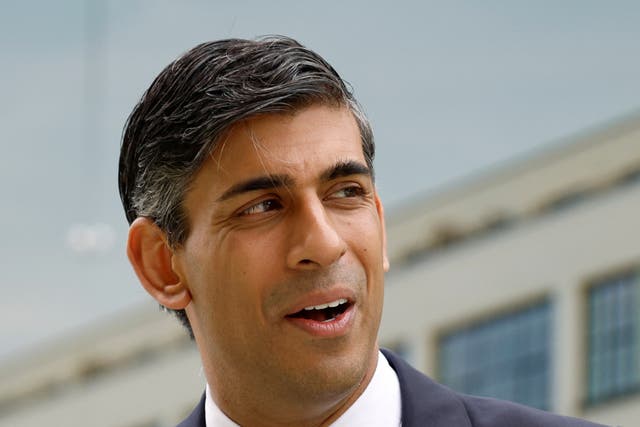 Asked if it is viable, he said: "Yes, it is. It is viable."
Responding to the PM's comments, shadow immigration minister Stephen Kinnock said: "The barge is a symbol of Rishi Sunak's total failure to clear the asylum backlog and tackle the criminal gangs that have taken hold on Britain's borders.
"The taxpayer is already on the hook for £8 million per day for asylum hotels, and now the Prime Minister is refusing to say how much his latest failed gimmick is costing.
"Labour will end the Tories' asylum farce – with a plan to tackle small boat crossings, including fast-tracking decisions and returns for safe countries, to clear the backlog and end hotel use.
"We'll introduce a new cross-border police unit to target people-smuggling gangs and get a grip on this crisis."