Patience has run out with the DUP's blockade of the Stormont Assembly, Sinn Fein vice president Michelle O'Neill has said.
Ms O'Neill said she now wanted to see a plan from the UK and Irish governments on how to restore the powersharing institutions in Northern Ireland.
The DUP has been blocking powersharing for more than a year in protest at the internal UK trade barriers created by Brexit's Northern Ireland Protocol.
The party says the deal struck by the EU and UK to reform the protocol – the Windsor Framework – does not sufficiently address its concerns and has made clear it will not countenance a return to devolution until the Government provides further assurances, by way of legislation, over Northern Ireland's place within the UK internal market.
Talks between the DUP and Government have been ongoing over the summer.
She said: "What we need to see, and what we should have heard from the Prime Minister today, is the action, the plan that he has to work with the Irish Government to end the DUP's blockage of the assembly.
"That is where the public want us to be, working together and having their back through the cost-of-living crisis.
"Everyone has been more than reasonable giving time and space to the DUP, but that patience has run out.
"We are at the end of that road and what we need to see is the action plan to get us back into the executive.
"The real question now for the DUP is are they prepared to accept the outcome of last May's assembly election?
"Are they prepared to accept shared power on an equal basis with ourselves and with the other parties?"
Some elements of the Windsor Framework will come into effect from this weekend.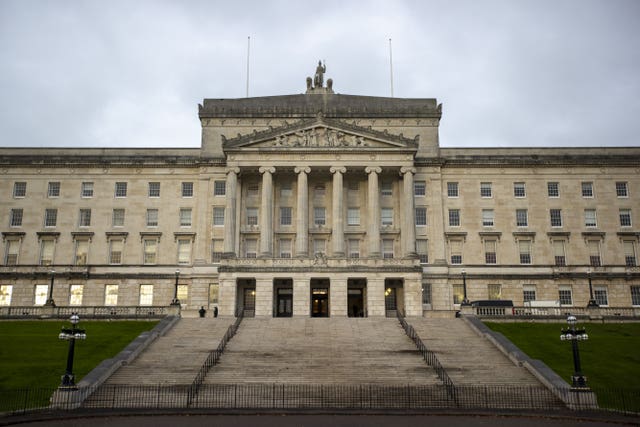 She said: "The Windsor Framework is now done, that deal has closed, that is not up for renegotiation.
"We have the Windsor Framework now coming into effect, the red lanes and green lanes now coming into effect over the next number of days, so there is no reason for the DUP to boycott the executive."
"But, what does that look like? What does that joint stewardship look like? They need to be having those conversations.
"I do think the two governments need to bring forward a plan in the first instance to have a restored executive and how they are going to stop the DUP preventing the formation of an executive."