Significant work will be needed to ensure drug users are not prosecuted for transporting illegal drugs into the UK's first safe consumption room, the head of Glasgow's health and social care partnership has said.
The facility was approved by the Glasgow City Integration Joint Board (IJB), which is made up of NHS and council officials, on Wednesday.
The green light came after Scotland's Lord Advocate Dorothy Bain KC announced it would not be in the "public interest" to prosecute users of such a facility.
A £2.3 million consumption room is now planned for Hunter Street in the east end of the city, however Susanne Millar, chief officer of Glasgow City Health and Social Care Partnership, said there are still "operational challenges" to overcome.
She told journalists legal advice has been sought on the issue of people being arrested on their way to the facility, with Police Scotland and Crown Office colleagues playing a "key" role in those discussions.
"The work that we now need to do is the ongoing work with our colleagues in Police Scotland, and they're really key partners for us," she said.
"We will open the service with a full understanding of what the set of circumstances are."
Dr Saket Priyadarshi, associate medical director at Glasgow's Alcohol and Drug Recovery Services, however said there are ways around the issue, as exceptions currently exist to allow people to safely use injecting equipment services.
He said: "The number one issue for people using these facilities is they would be bringing illegal drugs into the facility, so they'd be concerned about the risk of prosecution.
"We're working with our colleagues in Police Scotland and the Crown Office around how best the policing response to this service would work.
"We've still got a bit of the way to go around that but if you think of it at the moment, people use injecting equipment provision services and a whole range of other services in the city.
"I think we would be asking that this service in the way that's commensurate with other drug services as well."
He said approval of the facility is a "really important moment" for tackling drug misuse in the city, as it will give medical experts the ability to tailor rehab and housing support services to users' needs.
Consumption rooms were first proposed in the city in 2016 following an HIV outbreak, however it has long been embroiled in years of political wrangling.
A report put to the IJB estimated 400 to 500 people inject drugs in public places in the city centre regularly.
During the meeting, concerns were raised over how those travelling to the facility would be treated by police, with SNP councillor Chris Cunningham arguing: "We don't want a situation where someone can be charged for possession of illegal drugs 50 yards outside the facility."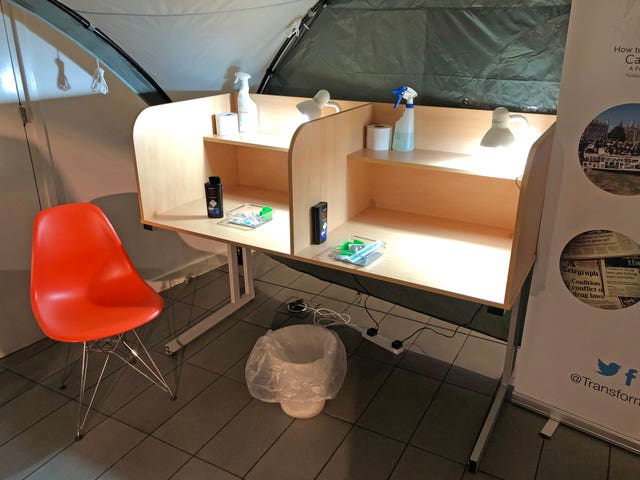 He added: "I'm very grateful to Glasgow for moving at pace, and let me say unequivocally the Scottish Government is ready to stand alongside Glasgow Health and Social Care Partnership and colleagues within local government to advance this proposition as quickly as we possibly can, obviously within the confines of the pilot that was proposed."
Scotland's drug and alcohol policy minister Elena Whitham also welcomed the board's decision and said the Government has committed to making up to £2,347,000 available yearly for it from April 2024/25.
She said: "We know this is not a silver bullet. But we know from evidence from more than 100 facilities worldwide that safer drug consumption facilities work.
"It is time to see this approach piloted in Scotland and while the service would still be limited to some extent, due to the Misuse of Drugs Act reserved to Westminster, we are confident it would save lives.
"It's vital this pilot has the full confidence of the general public as well as those who use the facility, and the leadership of Glasgow and Police Scotland will help ensure it is introduced as quickly as possible."
Westminster's Home Affairs Committee recommended pilots of safe consumption facilities in areas across the UK where local government and others deem there is a need, in a report published last month.
Home Office minister Chris Philp said previously the UK Government does not support such facilities in England and Wales, over concern they "condone or even encourage" drug use, but added his department is "not going to stand in the way" of the pilot in Scotland provided the power is exercised lawfully.
UK Home Secretary Suella Braverman criticised the first drug consumption room being opened in Glasgow.
Ms Braverman told ITV: "My view is it's the wrong policy and I don't support the policy of drug consumption rooms.
"I don't believe they deal with the root cause of addiction and drug dependency so I would not support that policy."