Money used to compensate the survivors of historic abuse and provide school-level funding will be "re-profiled" as part of the £80 million pay offer to non-teaching staff in Scotland, the Education Secretary has said.
Jenny Gilruth told the Education, Children and Young People Committee at Holyrood there will be "no detriment" to either scheme as money is moved around within Government budgets to cover the pay deal.
Unite the union and the GMB suspended strike action after the new deal was offered, opting to ballot members, but Unison has gone ahead with a walkout from Tuesday to Thursday this week, closing many schools across Scotland.
Unison will also ballot its members on the deal, but has recommended the offer is rejected.
To raise the funds required for the deal, the Scottish Government said it will reallocate £30 million of Pupil Equity Fund (Pef) cash next year so it aligns with the school year, as opposed to the financial year.
Ms Gilruth, who is not involved in the negotiations on the pay deal, said: "£30 million of resource is going to be re-profiled from 2024-25 from the Local Government Attainment Grant – formerly Pef – that will simply align the funding with the academic year and planned spending by schools as opposed to the financial year.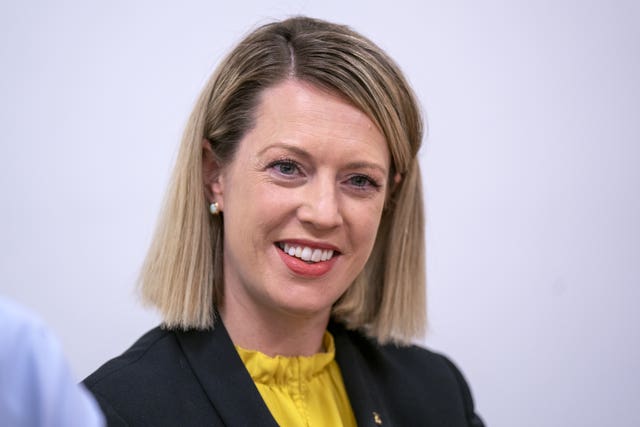 To further bolster the deal, councils will be able to use their £7 million contribution for the Redress Scotland scheme from next year, with the Government "ensuring sufficient savings" to replace it.
Redress Scotland was set up in the last parliamentary term, offering payouts of up to £100,000 for victims of abuse in a care setting.
Responding to a report on the issue in the Daily Record on Wednesday, Ms Gilruth said: "As I understand it though, councils will be able to profile their planned £7 million contribution to the redress scheme in 2024-25.
"They will still have to maintain their agreed overall contribution of £100 million, with Scottish Government ensuring sufficient saving is available in the interim.
"As such, the decision will not have a detrimental impact on the operation of the scheme.
"But I very much recognise the sentiment of the member's question and it's importance."
The news comes as strikes in 24 council areas by Unison continue for a second day.
Members of the union are expected to descend on Holyrood on Wednesday, with speakers to include STUC general secretary Roz Foyer and Unison Scotland secretary Lilian Macer.