It has been a good year for the British wine harvest, according to the Royal Horticultural Society (RHS).
A wet and cool mid summer sandwiched between hot, sunny periods in June and September has given vineyards the right amount of rain and sunshine.
Guy Barter, chief horticulturalist at the RHS, said growers will be looking to harvest their grapes quickly before October's rain and cold rots them.
A larger crop does not necessarily mean it is better as it dilutes the quality, with the harvest at RHS Wisley in Surrey smaller than previous years but likely to be better, Mr Barter said.
He told the PA news agency: "You'd think 2018, when it was really hot and droughty, would suit grapes.
"At Wisley, we had a yield of five tonnes of grapes which was too much and the quality was not there because it was just too big and bulky a crop – the flavours diluted by the number of grapes.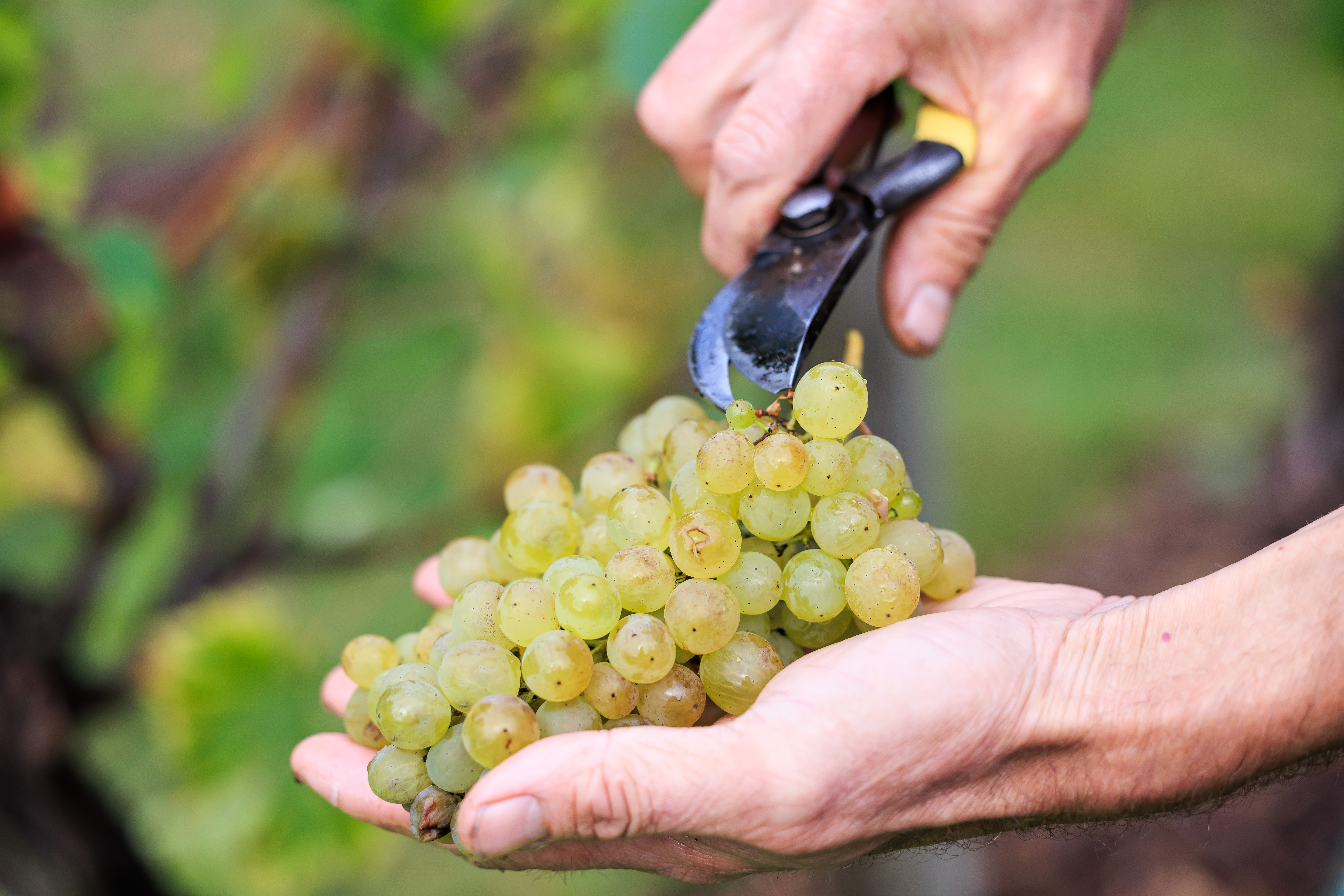 Climate change is causing the UK's industry to boom, with French champagne producers buying land in southern England to make sparkling wine, Mr Barter said.
It is also extending the growing season, giving grapes more time to ripen at the end of the summer.
"At one time the growing season, which is defined as five days at 5C or more, has lengthened by about a month, so there's that much more period of time for the grapes to grow and ripen," Mr Barter said.
"They only flower in May so they haven't got a lot of time to ripen before October.
"When I was young, the autumn would come in mid September and spring wouldn't really come until mid April.
"Now, spring comes in early April but the real lengthening of the growing season is in the autumn so that good weather can now be reasonably certain in the south right up into October."
The changing conditions are even encouraging wine lovers to grow vines in their gardens.
Mr Barter said: "As well as commercial grapes, more and more people are growing grapes in their garden and if you've got a south-facing fence or a south-facing wall, then it's well worth having a flutter.
"They're one of the more interesting forms of soft fruits that can attract people's attention.
"Possibly you would need a greenhouse for the best dessert grapes but if you fancy a bit of home wine making, it's entirely feasible."