A "predatory" man who posed as a teenage girl on social media to get dozens of young boys to send him indecent pictures of themselves, before blackmailing them into sending more explicit images or demanding cash, has been jailed for 21 years.
Jay Lang, 24, of Canvey Island, Essex, set up accounts on Snapchat and Instagram under a pseudonym, claiming to be a 16-year-old girl, Basildon Crown Court was told.
Marc Brown, prosecuting, said Lang "would target young boys aged between 11 to 16 using these social media profiles to first of all engage those young boys in conversation".
He said it would lead to Lang inciting the victims to send indecent videos and photos of themselves.
The prosecutor said that "unbeknown to each of the victims" the defendant was using a screen-recording app on his phone and would save the images, and later use them to blackmail the boys.
Lang would reveal himself as a man and ask for further images or demand cash, threatening to publish the images the boys had already sent if they did not comply.
He sexually abused one of the boys in person after they felt they had no choice but to agree to his request to meet, the prosecutor said.
"He would use the threat of exposing the videos if they refused," Mr Brown said.
"In the case of some victims he did indeed publish the videos."
He said the offending spanned around three years, from 2019 to 2021.
"The offending came to light in November 2021 when one of the victims reported what happened to him to police," the prosecutor said.
Police analysis of Lang's phone identified 540 videos and 140,000 images, with 220 potential victims identified.
"As a result of all of these inquiries, some 26 victims provided evidential accounts," the prosecutor said.
He detailed each of these accounts, with one victim telling how he was sent a selfie-style image of a topless teenage girl – who the boy thought he was speaking with.
Lang's fake social media account said it was "only fair" that the boy should send an image back, which the victim did with an image of his genitals, the prosecutor said.
The account requested further images and video of the boy performing a sex act.
"He felt he had no choice but to resume contact with the account," the prosecutor said.
The defendant asked to meet in person and the boy agreed to due to the threats of publishing the images, Mr Brown said.
He said Lang drove the boy to a secluded location in a van and sexually abused him.
The boy said in a victim impact statement read to the court that the abuse "caused me to have suicidal thoughts on a daily basis" and that he had tried to kill himself several times.
Referring to another victim, the prosecutor said Lang "demanded £2,000 or the images would be posted on Facebook".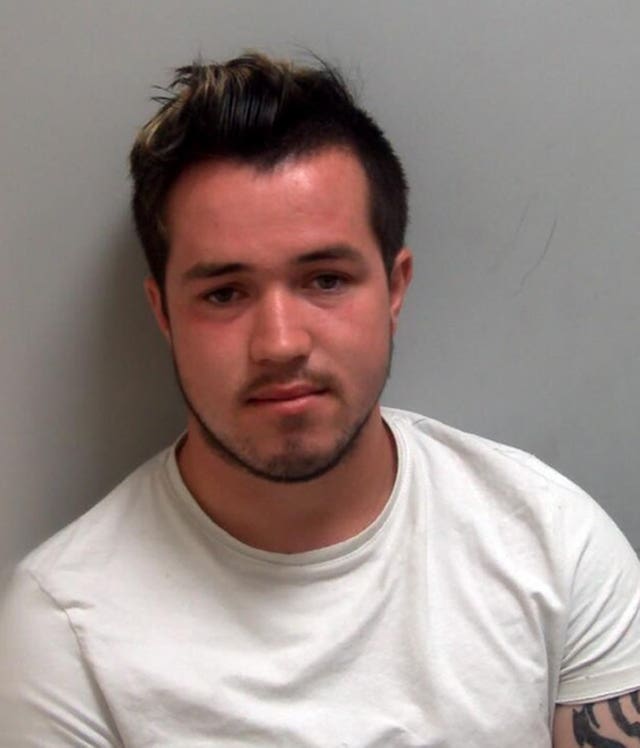 He also admitted to arranging or facilitating commission of a child sex offence and to causing or inciting child prostitution of pornography.
Judge Samantha Cohen, jailing Lang for 21 years with an extended licence period of six years afterwards, told him: "You are a predatory, manipulative and dangerous young man.
"You have wreaked havoc through the lives of 26 young men and their families."
She said he was "aroused by the power and control" the offending gave him and that it caused "anxiety, depression, sleeplessness and suicide attempts".
The judge said it was "compulsive conduct over three years" and had happened despite him being in a "permanent relationship" at the time and having fathered a child.
Lang was made subject to an indefinite sexual harm prevention order and ordered to sign the sex offenders' register for the rest of his life.
The defendant mouthed "thank you" to the judge as he was led from the secure dock to the cells.
Nick Bonehill, mitigating, said Lang had pleaded guilty to the offences, avoiding the need for a trial.
He added: "Through me, he apologises to each and every victim."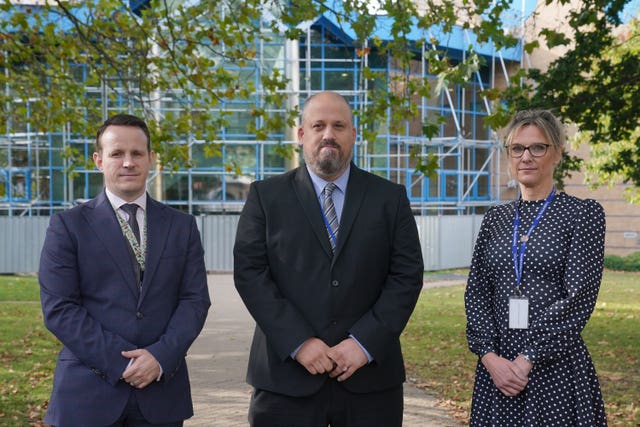 Detective Sergeant Ben Rushmere, who leads the child sexual exploitation proactive investigation team, said: "Today's sentence rightly highlights the true scale of Lang's horrific offending.
"He used social media to prey upon young people and exploit them either for financial gain or for his own gratification."
He said he wanted to "commend each and every victim, and their families, who came forward and worked with us".
"It is only with their candour and support that we have been able to build a case so strong that Lang was left with no other option but to admit 46 extremely serious offences."