Schools across much of Scotland are set to close next week after a union rejected the "best and final" pay offer from council leaders.
The Convention of Scottish Local Authorities (Cosla) said its "significantly improved in-year offer" would mean workers on the Scottish local government living wage see an in-year uplift of around £2,000, or almost 10%.
But Unison, one of three unions involved in the negotiations, said strikes will go ahead as it has rejected the deal.
School staff including cleaners and janitors will walk out for three days from Tuesday.
The PA news agency understands Unison has rejected the offer but will put it before members, suggesting that they also reject it.
An extra £90 million was found for the latest offer, including the £10 million previously allocated by council leaders in the previous deal offered to unions on September 13.
Its resources spokeswoman Katie Hagmann said: "I am extremely disappointed with Unison that not only are they recommending rejection of this half a billion pay package – they are putting our communities, especially children and young people, through the turmoil and mayhem of strikes next week.
"This best and final offer was made on the basis that strikes would be suspended.
"Throughout negotiations council leaders have re-iterated the value we place on the workforce and the work that they do.
"It is totally unacceptable with such a significant offer on the table. We are talking about a pay package worth over £445 million, specifically targeted at the lower end of our workforce, which not only compares well to other sectors but recognises cost-of-living pressures.
"The lowest paid would see an in-year uplift of over £2,000 or just under 10%.
"This would mean that a pupil support assistant currently earning £22,000 would receive a £2,006 increase and a new salary of £24,000. This is an additional £748 from the offer in April."
Unions have warned more than three-quarters of schools will close if the strike goes ahead, affecting 26 of Scotland's 32 council areas.
Unison, Unite and GMB Scotland rejected the previous "measly" pay offer from Cosla, saying it would lead to an increase of 38p per week for the lowest paid.
Cosla had said the previous offer would have provided at least a £1,929 increase in annual salary for workers by January 1, and the lowest paid would have seen a 21% rise over two years.
Ms Hagmann said on Thursday that no new money had been identified for the latest offer, and there will be "delays to programmes and projects within communities" to meet the pay demands.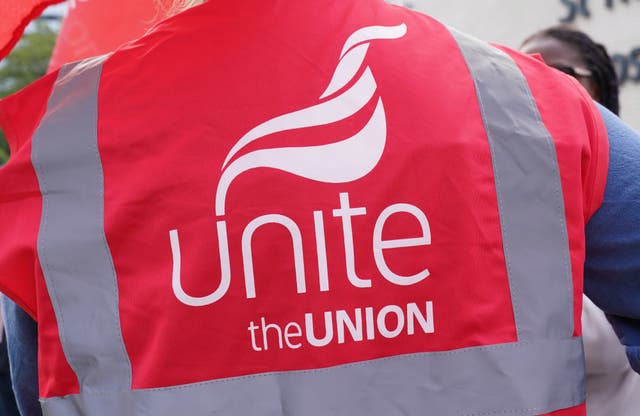 "Cosla could have made such an offer months ago but instead, despite our best efforts, chose to drag the process out for no good reason.
"We will now look at the detail of this latest offer. If it is a significant improvement on the last one, we will take it to our members.
"If it is not, the strikes will go ahead as planned."
Unite has been asked for comment.