Michael Gove has outlined plans to appoint commissioners to take over Birmingham City Council and to launch an inquiry into the cash-strapped authority.
The Communities Secretary told MPs that he was satisfied the council is "failing to comply with its best value duty" after it effectively declared itself bankrupt by issuing a section 114 notice.
The minister added a local inquiry would consider the "more fundamental questions around how Birmingham got to this position" and options for how it can become a "sustainable council" in future.
The council has been grappling with an equal pay liability, which has grown over several years.
It is now estimated to stand at around £1 billion and is increasing by millions of pounds per month.
It is also facing an in-year financial gap in its budget, which is currently in the region of £87 million, and is having to spend around £100 million on fixing errors in the implementation of a new IT system.
"I acknowledge the council is working with the Local Government Association on its own proposals on improvement and I've met with the leader of the council to hear his plans.
"But, in accordance with the legislation, I have now informed the council that I am minded to implement the package that I have set out today to protect the interests and services of the people of Birmingham, and I've given the council five working days to make representations on the proposals I have set out today."
He added: "It is important that we all get to the bottom of how we found ourselves in this position and that is why as well as sending in commissioners, I'm also making it clear that we need a local inquiry which can look at all of the deep questions – including assessing the council's ongoing management of issues which were identified in the Kerslake review in 2014."
The Cabinet minister also told MPs "some tough decisions" would need to be taken in Birmingham, but added the Government was "prepared to extend additional financial support to the city".
"But our commissioners, I am sure, will be confronting the political leadership of Birmingham City Council with some necessarily very difficult decisions and I hope that we can take them in a constructive spirit together," he said.
Mr Gove said Max Caller CBE would lead the commission.
A former chief executive of the London boroughs of Hackney and Barnet, Mr Caller was the lead commissioner into the recent intervention at Slough Borough Council, and was previously lead inspector for best value inspections at Liverpool and Northamptonshire councils.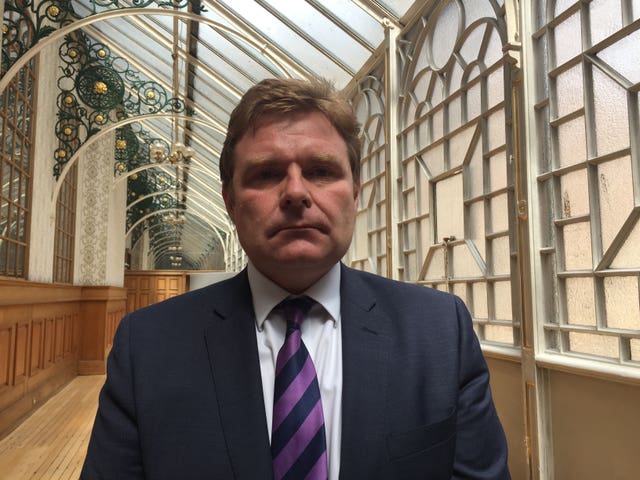 He added: "Although this is a challenging time, and comes after a decade of cuts totalling £1 billion, we will make the tough decisions needed to transform the council, restore financial sustainability, and deliver the services that the people of Birmingham deserve.
"A report outlining elements of our initial response will be considered and discussed by full council on Monday September 25 and we will continue to be on the side of our residents as we build a better Birmingham."
Shaun Davies, chairman of the Local Government Association, urged the Government to come up with a long-term plan to help other councils at risk of financial ruin.
He said: "Councils in England face a funding gap of almost £3 billion over the next two years, at the very least.
"None are immune to the risk of running into financial difficulty and others have already warned of being close to also having to issue Section 114 notices themselves."
Trade union Unite meanwhile warned it would fight any attempt to cut jobs of its members at the council ahead of the commissioners' takeover.
Unite general secretary Sharon Graham said: "No one should be under any illusion, Unite will never sit back and allow our Birmingham city council members' jobs to be sacrificed to pay for others' failures.
"If there is any attempt to cut the jobs, pay or conditions of our members, Unite will fight those proposals using every resource available to the union."