Rishi Sunak is seeking to put "tackling illegal migration top of the international agenda" at a gathering of European leaders in Moldova.
The Prime Minister is stressing the need for collaboration on the "global issue" at a meeting of the European Political Community.
While there, he is expected to announce the start of negotiations on a new returns agreement with Moldova to allow the UK to send Moldovans found to be in violation of immigration law back to their home country.
Only 17 were found to have arrived via unauthorised means between January 2018 and March this year, according to the department's data.
It comes as a similar deal with Georgia enters into force.
Mr Sunak tweeted: "I'm meeting European leaders in Moldova today, putting tackling illegal migration top of the international agenda.
"We've already made migration agreements with Albania, France and the EU to stop the boats.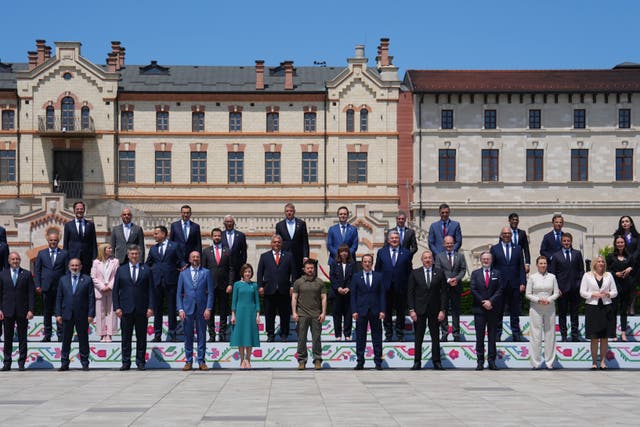 The Times reported that Britain would also target Turkey and Bulgaria as part of efforts to tackle small boats crossing the Channel, with the paper saying Border Force had evidence that Turkey had become a main hub for the manufacture of the dinghies used.
Mr Sunak was also expected to announce an increase in bilateral intelligence-sharing with Bulgaria to crack down on criminal gangs involved in illegal migration.
The Prime Minister met with Ukrainian President Volodymyr Zelensky, who called for Ukraine to be admitted to Nato as he addressed the gathering near his nation's border.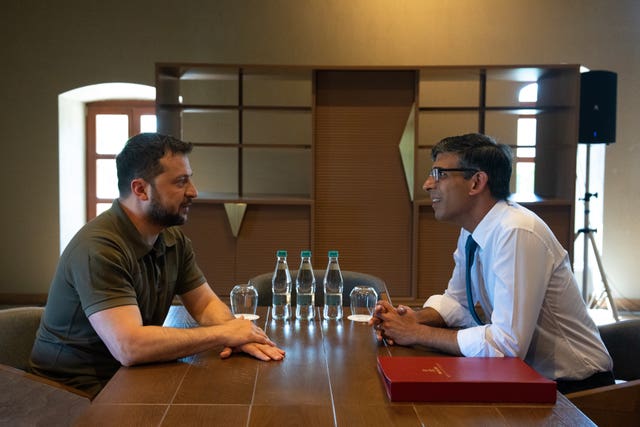 "Europe is facing unprecedented threats at our borders. From (Russian President Vladimir) Putin's utter contempt of other countries' sovereignty to the rise in organised immigration crime across our continent," the Prime Minister said ahead of his trip.
"We cannot address these problems without Europe's governments and institutions working closely together. In every meeting, every summit, every international gathering like this, the security of our borders must be top of the agenda.
"The UK will be at the heart of this international effort to stop the boats and defend our national security."
In attending the Chisinau summit, Mr Sunak was following in the footsteps of predecessor Liz Truss, who made time to attend the first meeting in the Czech Republic last October during her short-lived premiership.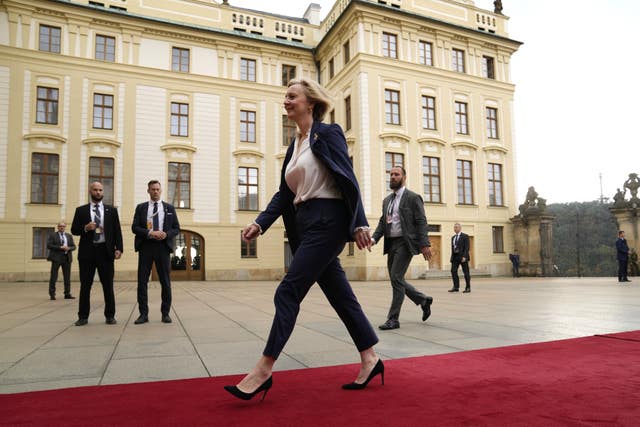 Moldova, which was playing host to nearly 50 European leaders for the summit, has accepted thousands of refugees from Ukraine since the Russian invasion last year.
Support for Ukraine and Moldova in the face of Russian aggression was likely to be on the agenda, with Mr Sunak and Mr Morawiecki set to hold a roundtable discussion on security at the summit.
Foreign Secretary James Cleverly in March announced UK funding of £10 million for Moldova, earmarked for economic and governance reforms and including the energy sector.
A Home Office spokesperson said: "We have a close partnership with Turkey when it comes to the shared problem of illegal migration, and we work extensively together to tackle the criminality that enables it."