Scotland's Rural Affairs Secretary has called on the UK Government to engage more on future trade deals as the pact with Australia and New Zealand comes into force.
The first deals struck by the UK post-Brexit came into force on Wednesday, with Trade Secretary Kemi Badenoch hailing the agreements as a "historic moment".
But Mairi Gougeon, the Rural Affairs Secretary north of the border, said the deals will not benefit Scottish producers, adding that "frustratingly" the Scottish Government was not involved in the implementation of the deal.
The UK Government, however, has said there were "more than 100 hours of policy discussion" with the Scottish Government on the deals, describing any assertions to the contrary as "untrue".
Ms Gougeon had claimed: "The UK Government's approach to Brexit continues to undermine devolution and reneges on promises made ahead of the EU referendum.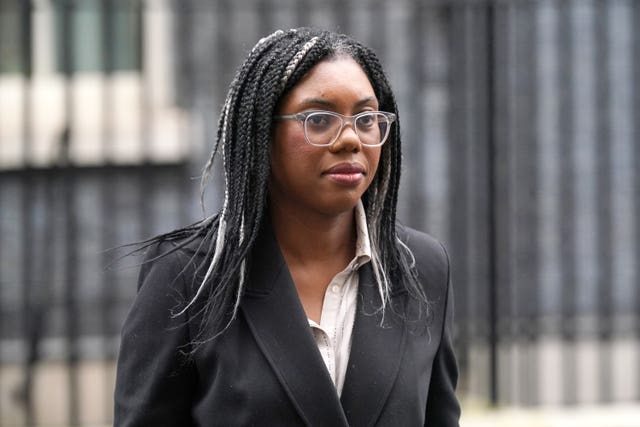 The Scottish Government has long been critical of both Brexit and UK Government handling of international trade deal negotiations, including raising concerns about the impact on Scotland's farmers.
A spokesman for the UK Government said: "We have engaged closely with the Scottish Government throughout the negotiation and implementation of these deals, with more than 100 hours of policy discussion. It is untrue to suggest they have not been involved.
"These trade deals balance economic benefits with robust protections for farmers, will boost Scotland's economy by tens of millions, and cut tariffs on iconic products like Scottish whisky to 0%."
But Ms Gougeon said: "These trade deals are not good enough for Scotland's producers – they have been rushed through and the UK Government's own economic modelling shows that the agri-food sector will lose out.
"These agreements will provide Australian and New Zealand exporters with unfettered access to the UK market, which could allow an influx of goods, often produced to lower cost and regulatory standards, and which could undercut our domestic agri-food producers.
"By contrast, the EU has secured advantageous terms for the agri-food sector in their trade deal with New Zealand, securing more protective tariff rate quotas and coverage from day one, of over 2,000 food and drink products from the EU Geographical Indicator scheme."
Speaking ahead of the trade deals coming into effect, Ms Badenoch said: "Today is a historic moment as our first trade deals to be negotiated post-Brexit come into effect.
"Businesses up and down the country will now be able to reap the rewards of our status as an independent trading nation and seize new opportunities, driving economic growth, innovation and higher wages."
To mark the start of the deals, two special consignments of British goods, including copies of the Beano, will be sent to Australia and New Zealand.