Labour's plans to ban ex-ministers from lobbying the government for five years after leaving office are "encouraging" but need to go further, lobbyists have said.
Along with the lobbying ban, the party is considering a five-point plan that would see former ministers fined for breaking lobbying rules and a new Integrity and Ethics Commission with the power to enforce standards across public life.
Alastair McCapra, CEO of the lobbyists' trade association the Chartered Institute of Public Relations (CIPR), welcomed the plans but urged Labour to do more.
He said: "It is encouraging to see the Labour Party addressing the issue of lobbying that has tarnished our politics for so long.
"Their proposed five-point plan and Integrity and Ethics Commission is a huge step in the right direction and rightly focuses immediate concerns on the actions of those within Parliament and those who have recently left."
He said: "More needs to be done to proactively change the culture around transparency and accountability when it comes to lobbying.
"Our Lobbying for Good Lobbying campaign is calling for a change to legislation to include a register that promotes ethical behaviour, enhances public trust, and upholds the highest standards of integrity from lobbyists and politicians.
Mr McCapra's comments come as the Financial Times reported Labour was preparing to put its plans on lobbying to the party's policymaking body, the National Policy Forum, this summer as it drafts its manifesto for the next general election.
The plans were originally unveiled by Labour deputy leader Angela Rayner in November 2021, shortly after Conservative former minister Owen Paterson resigned from the Commons following a row over his lobbying for two companies that employed him as a consultant.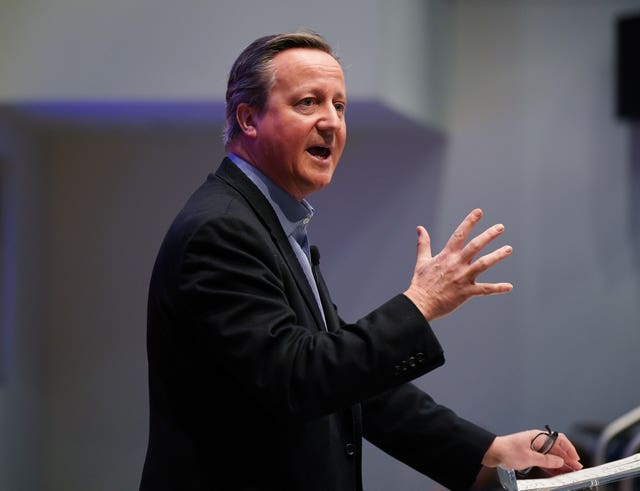 She also took aim at David Cameron over the Greensill scandal, which saw the former prime minister informally lobby the Government on behalf of Australian financier Lex Greensill in an attempt to secure state support during the pandemic. An inquiry later found Mr Cameron's actions had been within the rules and he had not been required to register as a lobbyist.
Responding to the Financial Times report on Wednesday, Mr McCapra said: "Yes, the proposals might go some way to preventing another Greensill, but this is sadly just one amongst a never-ending string of scandals that often don't involve former ministers but do involve individuals from across the political system."