Fermanagh showed off its strong community ties as the King and Queen completed their two-day visit to Northern Ireland at Enniskillen Castle on Thursday.
Charles and Camilla spent around an hour at the 16th century site meeting schoolchildren and community groups.
A choir performed Rather Be by Clean Bandit as the couple entered the historic courtyard.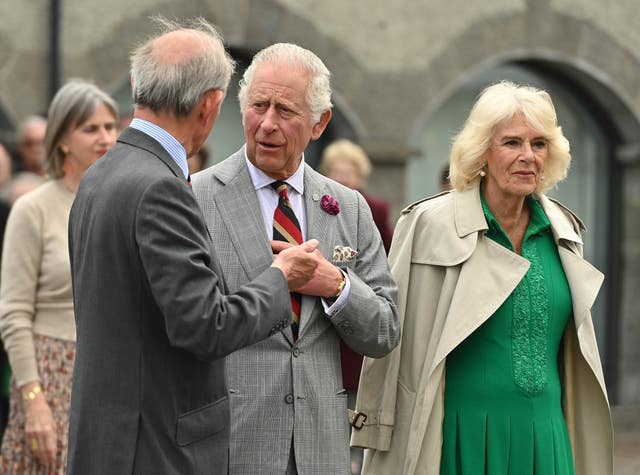 She went on to meet schoolchildren who were learning about how youngsters were evacuated from Belfast during the Second World War to Fermanagh, commenting: "You're learning a lot, but it's fun isn't it?"
Charles and Camilla went on to meet a long table of people who had taken part in the Big Lunch initiative which brought neighbours and communities together as part of the celebrations over the coronation weekend.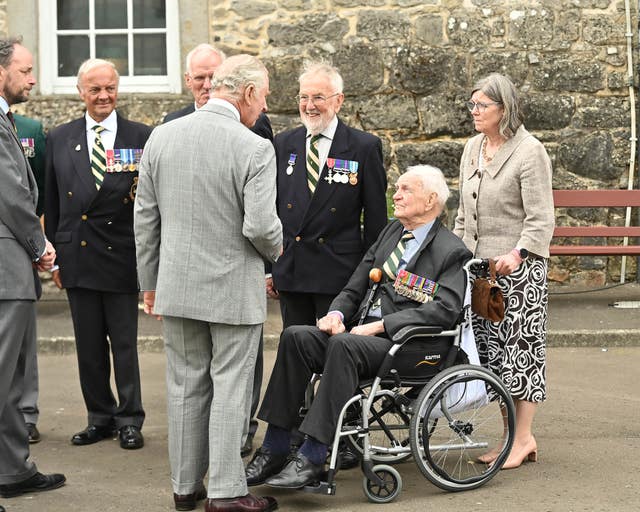 The couple enjoyed a display of dancing put on by Irish dancers and Ulster Scots dancers reflecting Northern Ireland's two main traditions, before being presented with a specially made Belleek Pottery coronation basket by Fermanagh and Omagh council vice chairman Allan Rainey.
Moving outside the castle walls to the banks of the River Erne, the King appeared taken by the busy waterway with people on canoes, kayaks and waterbikes waiting to greet him.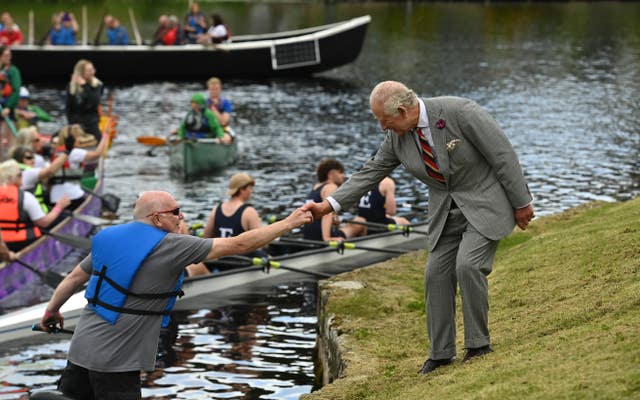 Charles also met with RNLI volunteers as the charity enters its 200th year, and thanked them for their work.
The visit finished with an impromptu walkabout, meeting people in the crowds, including visitors from Canada and Australia.
Mr Stevens smiled as he said he was so overwhelmed by meeting the King he had not quite taken in all he had said.
"It's been a great day," he said.
Catholic priest Father Brian D'Arcy also spoke of how much he had enjoyed the day.
He spoke with both Charles and Camilla during the visit.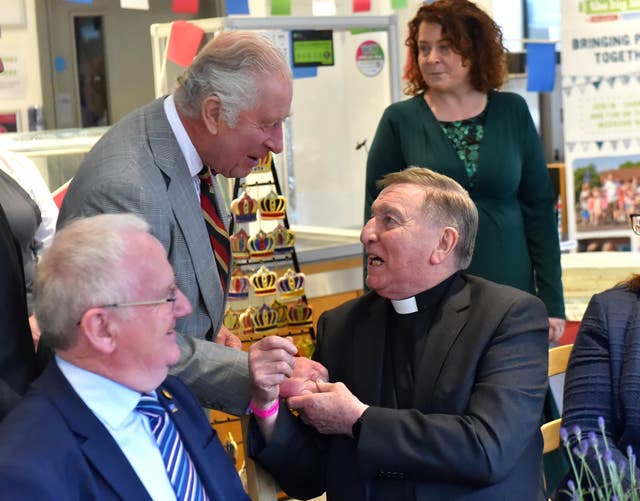 "Charles was very interested in the environment, he felt that we had a lot of work to do, he said we have a lot of work to do to save the environment, and no time to waste."
Father D'Arcy went on: "I think it was a lovely day for Fermanagh because Fermanagh is forgotten in a lot of ways, and it was lovely to see them taking time to realise that people down here are valuable too.
"We showed off our county as best as we can, the water, the tourism, the friendliness, the cross-community, the co-operation between churches. All of that was on show today, and all of that is really Fermanagh."