The Chelsea Flower Show was the perfect place for the King to find replacement plants for his garden – after they were eaten by rabbits.
It appears Charles was on the lookout for something to fill a patch in his garden at Highgrove, his Gloucestershire home, after the animals took a liking to some of his plants.
When he stopped at designer Jane Porter's garden Choose Love, a lavender sage plant – salvia lavandulifolia – with delicate purple flowers caught his eye.
The designer created the garden for the Choose Love charity, which supports asylum seekers across the globe, and featured plants like old variety of roses from the Middle East or irises from north Africa that those seeking sanctuary would recognise.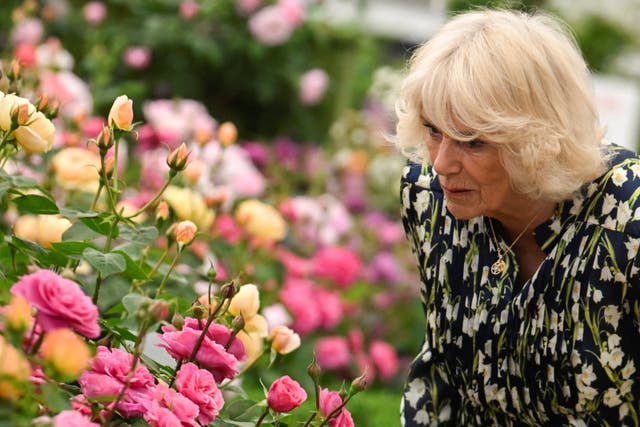 "I love that, that's brilliant, he's such a keen gardener. I'm sure he would have his eye out for all sorts of things – he was very knowledgeable about everything in the garden."
Charles was making his first visit to the Royal Horticultural Society (RHS) Chelsea Flower Show as monarch and was joined by the Queen, who toured the site separately.
Earlier in the day, the Princess of Wales visited the event to join schoolchildren who were invited formally by the RHS to participate in the world famous show and toured gardens with Kate.
As the Queen and King separated to stroll around the flower show, a piece of garden furniture perfect for relaxing had Camilla transfixed.
As she admired a garden swing in the Hamptons Mediterranean Gardens, designed by Filippo Dester, she received some encouragement and was told: "You're welcome to have a try of the swing if you want."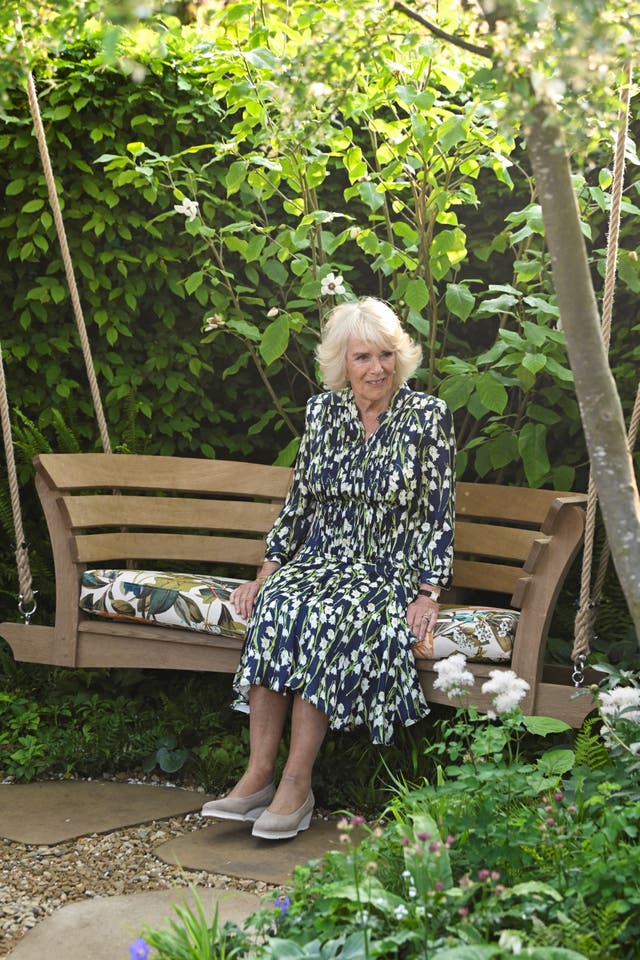 During her trip around the attraction Paula Carnell, head beekeeper of The Newt in Somerset, shouted "Will you come over here if you have time?" after she made an unplanned stop at the nearby Royal Entomological Society's garden.
The Queen made her way over before Ms Carnell spoke in depth about the different hives, with the 54-year-old telling the PA news agency how she and the Queen both share a love for the insect.
She said: "We talked about bees because she's a beekeeper herself and her daughter actually has a rocket hive.
"You forget all the royalness of it, when you're speaking about something you're passionate about. It's lovely, it's nice to have that connection."
Before leaving, the King and Queen presented the new Elizabeth Medal of Honour which recognises British and international non-horticulturists, and horticulturists from overseas, who have significantly advanced the science, art or practice of horticulture for the benefit of all and the environment.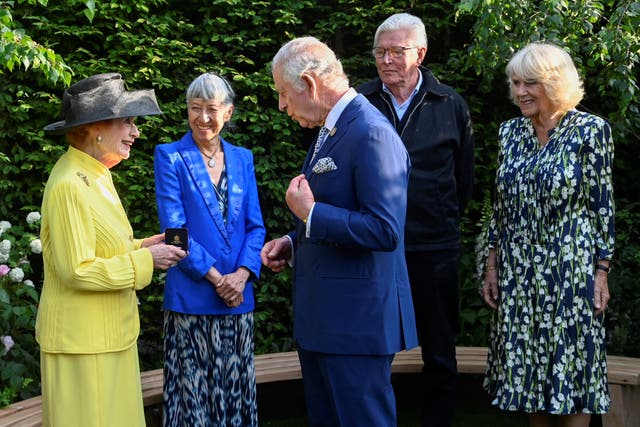 Recipients were the world-renowned garden designer Piet Oudolf, Baroness Janet Fookes, a leading voice in Westminster on the importance of horticulture, and environmental champion Judy Ling Wong.
Speaking about the medal, RHS president Keith Weed said: "The Royal Horticultural Society was exceptionally fortunate to have Her Majesty as our patron throughout her reign.
"This award celebrates both Her Majesty's glorious reign and the work she did to raise the profile of UK horticulture both nationally and internationally through her visits to RHS Chelsea Flower Show and wider work."