The personal fortune of Prime Minister Rishi Sunak and his wife Akshata Murty has fallen by more than £200 million over the last year as the value of her stake in her father's company plummeted.
The couple's wealth is estimated at around £529 million in the latest Sunday Times Rich List, a fall from £730 million a year earlier.
Ms Murty owns a small stake in Infosys, a 64 billion dollar (£52 billion) Indian IT giant co-founded by her billionaire father.
The power couple first entered the Sunday Times Rich List last year when Mr Sunak was still chancellor in Boris Johnson's government.
When running to be Prime Minister his standing was dented by scrutiny of his family's financial affairs and large wealth.
The 2023 Rich List, released on Friday, also catapulted chemicals billionaire Sir Jim Ratcliffe into second place.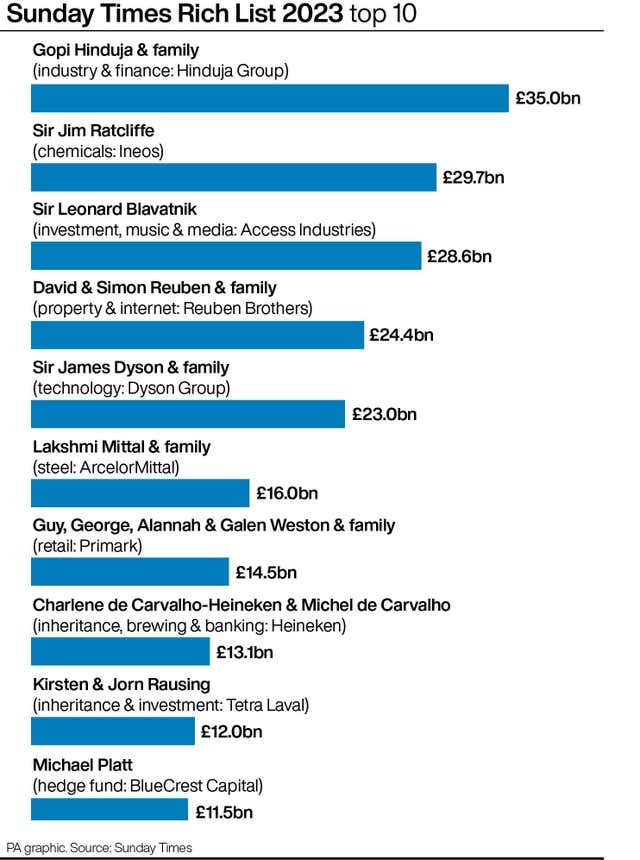 It makes him the second-richest person on the list, but the increase was largely due to "new information about his finances" rather than a change in his financial position, the list's compilers said.
There were 171 billionaires in the UK this year, which six fewer than last year, but their combined wealth has risen by £30.7 billion to £683.9 billion.
The number one spot was again occupied by Gopi Hinduja and his family, days after his brother SP Hinduja died.
The list also showed that the Virgin founder Sir Richard Branson lost £1.8 billion last year, pushing him and his family down to 44th place with £4.2 billion.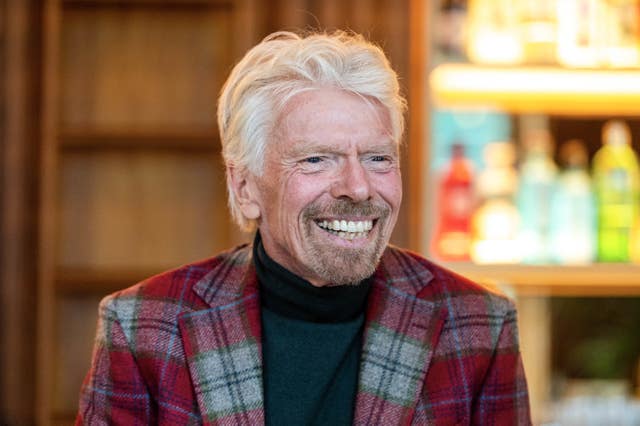 "Two years ago we raised concerns about an unsettling boom in the fortunes of the very wealthy that continued unchecked during the political instability around Brexit and the pandemic.
"This is not a crash, but there are household names who have lost vast sums over the past year.
"The bursting of the tech bubble, the end of rock bottom interests and the jitters creeping through the banking industry have all taken their toll.
"The super rich don't exist in a vacuum. Many small investors lost money in some of their overblown stock market floats.
"Many people also work for their businesses. Financial losses for billionaires can have implications for us all."