A Scottish Government minister has criticised Foreign Secretary James Cleverly, furthering a spat over the country's diplomatic missions.
Mr Cleverly wrote to UK officials last month, urging them to take a "strengthened approach" to visits from devolved ministers abroad and to ensure Westminster representatives attend any meetings with foreign governments.
The move angered Scottish External Affairs Secretary Angus Robertson, prompting a scathing letter in which he accused Mr Cleverly of making "misleading" statements and calling for the guidance to be withdrawn.
The row escalated on Thursday, with Mr Robertson claiming he has not received a reply.
He said on Twitter: "I wrote to the Foreign Secretary @JamesCleverly more than 2 weeks ago asking him to withdraw his guidance to UK missions abroad to obstruct Scotland's international work.
"I have yet to receive a reply.
"Zero common courtesy. Typical disrespect for Scotland."
Responding to Mr Robertson's letter in the House of Commons, Mr Cleverly – accused of implementing "draconian" rules on foreign visits by SNP MPs – said: "The competences of the Scottish Government and the reserved position of the UK Government are clear. They are absolutely clear.
"I would say to him and the House that Scotland has an excellent advocate overseas: it's me."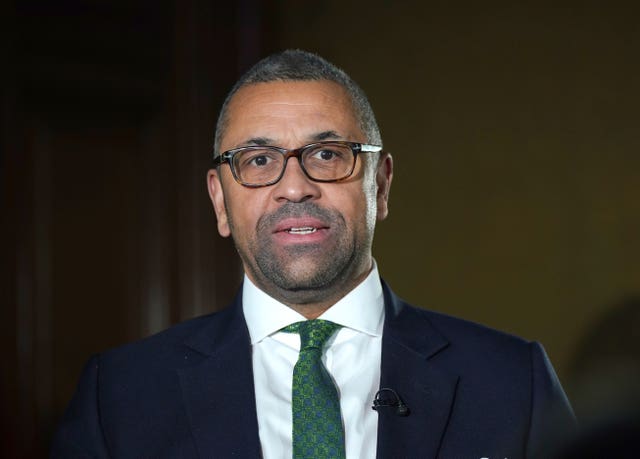 "The 800 staff based at FCDO's joint HQ in East Kilbride are at the very heart of shaping and delivering UK foreign policy.
"The Scottish Government's Constitution and External Affairs Secretary, Angus Robertson, recently praised the FCDO at the Scottish Affairs Committee for its strong record of supporting the devolved governments. Promoting every area of the UK is part of our DNA.
"The Foreign Secretary's guidance will not change the UK Government's commitment to working collaboratively with each of the devolved governments and their ministers in the delivery of devolved policy objectives, while ensuring reserved competences are fully respected."