Police investigating the deaths of hundreds of patients at a community hospital say they have identified 19 suspects.
An independent police investigation was launched into Gosport War Memorial Hospital, in Hampshire, after enquiries found that hundreds of patients had their lives shortened through the use of opioids.
The Kent and Essex Serious Crime Directorate, which is managing the investigation codenamed Operation Magenta, said they were reviewing the records of more than 750 patients.
"Our team consists of around 150 serving and retired detectives who have so far assessed more than three million pages of documents, including the medical records of over 750 patients, and taken witness statements from more than 1,150 individual family members.
"The investigation is ongoing and continues to make good progress, with 19 suspects currently identified. The interviews under caution remain ongoing.
"Whilst we have never provided anyone with an estimate of how long our enquiries will last, family members can be confident we are working as quickly and thoroughly as possible to ensure Operation Magenta is the decisive police investigation into what happened at Gosport.
"We also owe it to their families to investigate each death to the same high standard and, at the conclusion of the investigation, all families who want to will be told everything we discovered about the nature of their care.
"It is these families who are at the heart of everything we do. We remain committed to building and maintaining trust and confidence among them and will continue to keep them updated on the progress of the investigation."
Relatives of some of those who died at the hospital have campaigned for prosecutions to be brought over the deaths, and have called for a Hillsborough-model inquest.
More than 450 people had their lives shortened at the hospital, while another 200 were "probably" similarly given opioids between 1989 and 2000 without medical justification, according to the Gosport Independent Panel report released in 2018.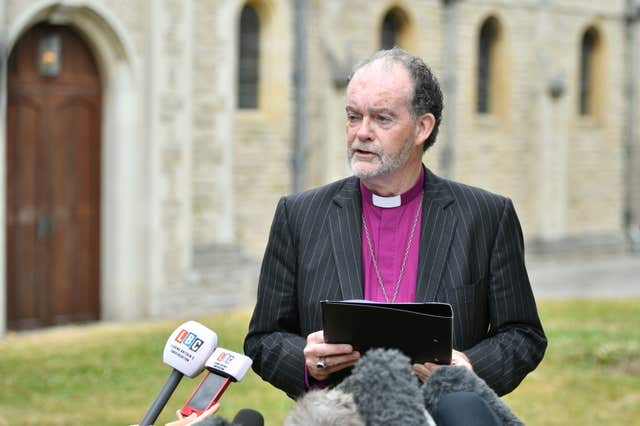 The report said there was "a disregard for human life and a culture of shortening lives of a large number of patients" at the hospital.
It added that there was an "institutionalised regime of prescribing and administering 'dangerous doses' of a hazardous combination of medication not clinically indicated or justified".
The inquiry, led by the former bishop of Liverpool James Jones, did not ascribe criminal or civil liability for the deaths.
The families say repeated ineffective investigations into hundreds of deaths at the hospital have left relatives without any justice or closure and have called for a new judge and jury inquest to be held rather than it be conducted by a coroner.
Emma Jones, of Leigh Day solicitors, who represents 10 of the families, said: "The families we represent will undoubtedly be extremely concerned by the disclosure from the police that 19 suspects have been identified.
"The families have never been satisfied that they have had the answers needed about the deaths of their loved ones and that is why they have been campaigning for many years now for inquests into their deaths.
"The fact that this police investigation which has taken place so many years later has managed to find sufficient evidence to identify 19 suspects demonstrates how substandard the previous investigations were, not only by the police but also by the coroner.
"It raises questions that, at best, the earlier investigations were ineffective, narrow and poor and, at worst, were potentially cover-ups by officials involved.
"We maintain that judge-led inquests, similar to the Hillsborough inquests will be the only way to secure all the answers that families need."