Adam Price has delivered an emotional speech on his final day as leader of the Welsh nationalist party Plaid Cymru.
The address, which he delivered in Welsh and English, came during First Minister's Questions in the Senedd on Tuesday afternoon.
It follows his resignation as leader last week, days after a damning report found a "toxic culture" within the party and a failure of leaders to deal with complaints of bullying, misogyny and sexual harassment.
Llyr Gruffydd MS will take over as interim leader from Wednesday, while nominations to become the party's next permanent leader close on June 16.
In the statement, Mr Price paid tribute to Mark Drakeford for his "commitment and self-sacrifice" in leading Wales and asked him to pledge to continue the work that had begun under the co-operation agreement between Plaid and Labour since 2021.
He also thanked his family, including his husband and two children, who he said were in the Siambr – the debating chamber – watching the session and were looking forward "to seeing a fair bit more" of him.
The Plaid leader admitted the decision to step down and take responsibility for the review's findings had been "painful".
At times, Mr Price appeared choked up, expressing disbelief that "a gay council-house boy" from a mining village had become leader of the third most powerful political party in the country.
He said: "May I take this final opportunity to thank you, First Minister.
"Leading the party is not an easy task but it is even more difficult to lead a nation, and your commitment and your personal sacrifice particularly over recent challenging years, means we are due to give you great thanks.
"I would also like to take the opportunity to thank everyone who has worked with me, everyone who supports us here in the Senedd, to you Llywydd for your quiet advice, and to everyone who has shown me kindness over the past few days.
Speaking directly to the First Minister, Mr Price said: "Minister's questions has always been more duty than pleasure to me. I think I may be speaking for us both there, despite the fact that you've become annoyingly good at this part of the job.
"Good government needs good scrutiny, and accountability is the bedrock of any democracy not just for governments but oppositions too. And that means not just seeking responsibility in others but accepting it oneself, painful though that sometimes may be."
Mr Price said he had – since the Plaid/Labour co-operation deal was struck – rediscovered the "sense of unity and solidarity in the struggle for justice and equality" he had searched for in his political career since he stood on the picket line outside Betws mine in 1984 with his mother and father.
"For what is the social in socialism and the national in Welsh nationalism if not the idea that there is something which connects us beyond our own self interest, bigger even than the narrow confines of party loyalty.
"This chamber is circular for good reason.
"Making sense of the Senedd means you must understand that we're not here to create a mini Westminster, but to build a better Wales together."
"I want the youth of our country, women and men in equal number, every race, every creed, LGBTQ+ and disabled, the working class especially, to feel as if this place belongs to them, represents them, speaks for them as much as it does for anyone.
"I want them to see people like them occupying my chair, your chair, every chair."
He finished by asking Mr Drakeford to commit to making Wales the "most fully inclusive democracy anywhere" through the Senedd reform legislation which is due to be introduced later this year and seeks to increase the number of members from 60 to 96.
His words were met with applause as he left the lectern.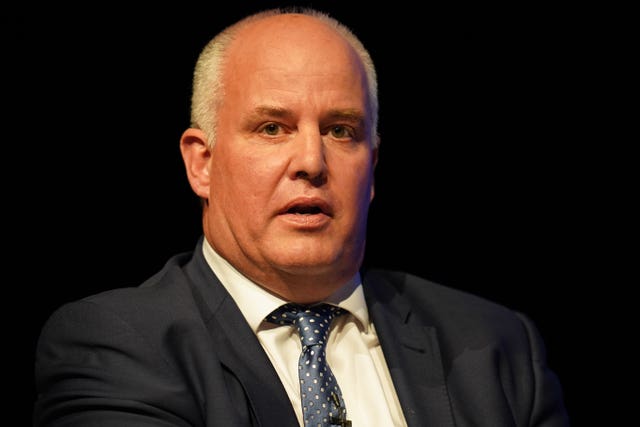 Mr Drakeford added: "Adam Price said that in his politics he was dedicated to finding solutions and let me say to the chamber, having spent many hours together finding ways of turning the co-operation agreement between our two parties into those practical actions, this is exactly my experience of working with a leader of Plaid Cymru."
Welsh Conservative leader Andrew RT Davies also paid tribute to Mr Price and said: "I'd like to thank him for the courtesies he extended to me during our time as being leaders of our various groups.
"Our politics are completely different, and I'm sure he'll enjoy that endorsement.
"But it is always good outside of the political environment where you can share light-hearted moments and enjoy each other's company and I genuinely wish him all the very best for the future and that of his family as well."