Sir Walter Scott's desk seal, likely to have been the one used in correspondence to King George IV, is to go under the hammer this week where it could sell for as much as £18,000.
The item is just one of the 100 seals with Scottish connections set to be sold off by Edinburgh-based auction house Lyon & Turnbull on Friday.
Sir Walter's personal desk deal from Abbotsford House in the Scottish Borders has been valued by auctioneers as being worth between £12,000 and £18,000.
The finely carved hand seal is believed to date to Sir Walter's knighthood in 1820. Set in lapis lazuli, gold and amethyst stones, it bears the Scott family armorial.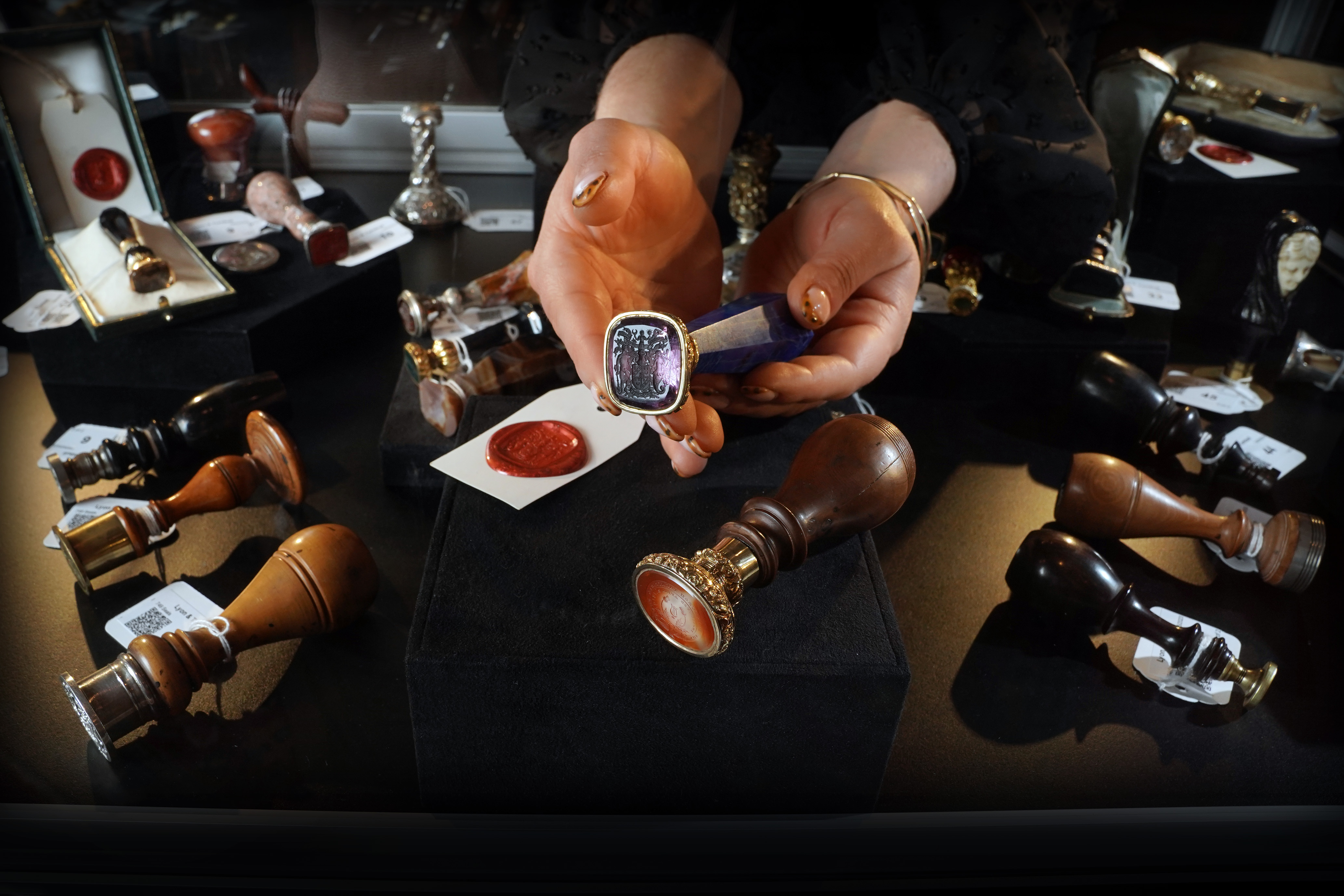 And it was likely it was used for letters penned to George IV which helped to pave the way for the reigning monarch's return to Scotland – the first since 1650 when Charles II stayed in Holyroodhouse.
Sir Walter helped organise the royal visit, which was just two years after the Scottish insurrection of 1820, and the King's arrival was complete with tartan pageantry which is said to have helped secure the kilt's place as the country's national dress.
The seals are part of the Matrix Collection, which were gathered over several decades by the late David Morris.
Kier Mulholland, of the auction house, said it was "an exceptional collection of historic and elegant objects".
"David Morris went to great lengths to acquire these significant works, which offer a glimpse into a time when family crests and armorials were of great importance," the auctioneer said.
"Perhaps most tantalising is that each piece tells us a different story, which is the reason they were collected by Mr Morris."
Wax seals were widely used from the Middle Ages until the 19th century when letters could be safely sealed with glue.
As well as becoming elegant and prestigious objects to own, they had a practical use too by making a unique impression when dipped in hot wax to prove authenticity and to prevent letters from being opened.