A British expat has broken down in a Cypriot court as he recalled the moment he took his terminally-ill wife's life.
David Hunter wiped tears from his eyes as he told the District Court in Paphos that he would "never in a millions years" have taken Janice Hunter's life unless she had asked him to – adding: "She wasn't just my wife, she was my best friend."
The 75-year-old retired miner, who denies murder, said his wife of 52 years had "cried and begged" him to end her life in December 2021 as she suffered with blood cancer, and that after she died it was the "first time I cried after many years".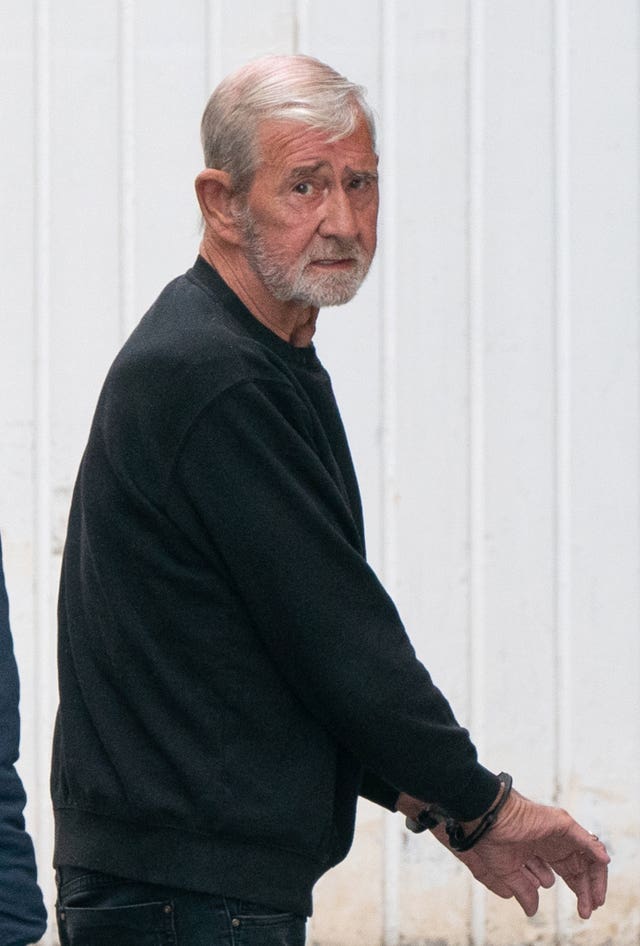 After the court hearing concluded on Monday, the defendant told reporters that his time in a Cyprus prison was "nothing" compared to the last six months of Janice's life.
Speaking about having finally given evidence, he added: "I got my say, this is what I wanted. To tell them things that they never even thought about."
Under cross-examination from state prosecutor Andreas Hadjikyrou, the defendant vehemently denied he had pre-meditated killing his wife.
"It was her decision that she wanted to die – not mine, hers," Hunter said.
"It was her decision, she didn't want any more treatment.
"I can't tell her, she's got her own mind and she asked me.
"I would never in a millions years take my wife's life if she hadn't asked me to.
"She wasn't just my wife, she was my best friend.
"You haven't seen the strain of the last six years, what she's gone through.
"The situation, the pressure. I wouldn't like anyone to go through the last six months we both went through."
"The next thing I knew I put my hands on her and when it finished she was a grey colour.
"She didn't look like my wife at all and it was the first time I cried after many years."
Before Monday's proceedings came to a close, Hunter asked to address the judge, telling him: "My wife was suffering and she actually said: 'I don't want to live any more,' and I still said no.
"Then she started to become hysterical. I was hoping she would change her mind. I loved her so much. I did not plan it, I swear to God."
During the morning session, Mr Hadjikyrou said to the defendant: "I put it to you that you had decided to kill her and there was no common consent and that you had to decide what day to kill her on."
Hunter replied: "No. I never intended to kill her.
"I had hoped for eight or nine days that she would get better, that she would change her mind.
"She was lying down. She was in pain, suffering.
"I would do anything to help her.
"The last thing on my mind was to take her life. The last thing. That's his (the prosecutor's) idea, not mine."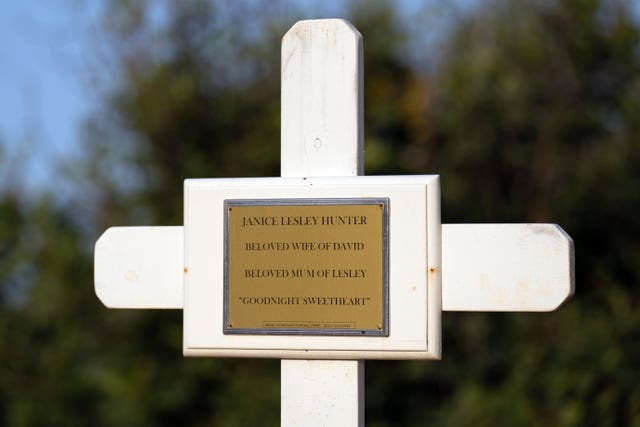 The defendant said he eventually decided to grant his wife's wish after she became "hysterical" and unable to take care of herself.
Hunter, from Ashington in Northumberland, described his marriage as "perfect", adding: "After 57 years together, I really didn't want to do it."
As he recounted Janice's final few weeks through an interpreter, he said: "She cried. She couldn't do nothing. She couldn't move.
"She was sleeping in the leather chair downstairs and for the last week we slept down on those chairs together.
"I felt so helpless and hopeless that I couldn't do anything for her.
"For five or six weeks before she died she was asking me to help her. She was asking me more every day.
"In the last week she was crying and begging me. Every day she asked me a bit more intensely to do it.
"The last week, she started crying. She started crying and begging me.
"She said, 'I can't go on. This life isn't for me. We just go to the hospital and stay at home. I don't have any quality of life and I'm totally bored of this. I can't go on.'
"She started becoming hysterical so I said: 'Yes, I'll help you.'
"I just told her that to calm her down."
Hunter added: "I would never have helped her end her life if she had not begged me."
The defendant told the court he tried to kill himself after his wife's death.
When the police arrived to quiz him after his suicide bid failed, he said he "was interested in nothing".
The trial, which was adjourned until May 23, continues.