The Conservative Party is "buzzing with ideas", Grant Shapps has said, as he played down suggestions of unrest within Tory ranks amid the fallout from the local elections.
Rishi Sunak has faced a barrage of criticism over the weekend from within his own party, with anger from Conservative MPs and the grassroots about the loss of nearly 1,000 councillors and the decision to scale back post-Brexit plans to scrap EU laws.
A gathering in Bournemouth for the first conference of the Conservative Democratic Organisation (CDO) saw Mr Sunak and the party leadership subject to some stinging criticism, while later this week Suella Braverman, Michael Gove and Jacob Rees-Mogg will all address a National Conservatism Conference.
Energy Secretary Mr Shapps, who toured broadcast studios on Sunday morning, rejected suggestions that such gatherings are a sign of turmoil in the party as claimed the mood within the Conservatives is one of "steely determination".
Former home secretary Priti Patel was among those who joined in the criticism of Mr Sunak at the CDO event, organised by some of the most vocal backers of Boris Johnson.
Mr Shapps said: "I don't have to agree with everything that everybody says to welcome the very fundamental fact that we're still the party coming up with new ideas, with a vision for the United Kingdom, and I think that is a good thing."
He also said it was not a "shocking revelation" that Mr Johnson – who sent a video message to members in Bournemouth – might be applauded by Tory members.
The conference topped off a week that saw Brexit-backing MPs angered by a decision to revoke around 600 retained EU laws, rather than the 4,000 pledged.
That anger showed little sign of dissipating on Sunday, as MPs hit out at Mr Sunak.
Writing in the Telegraph, Brexiteer Sir William Cash called on the Government to change course.
"The unelected Lords should not be used to radically change legislation already passed with a big majority in the elected House of Commons.
"Nor should the Commons' own specialist committee be bypassed in this arrogant way," he warned Mr Sunak and Business Secretary Kemi Badenoch.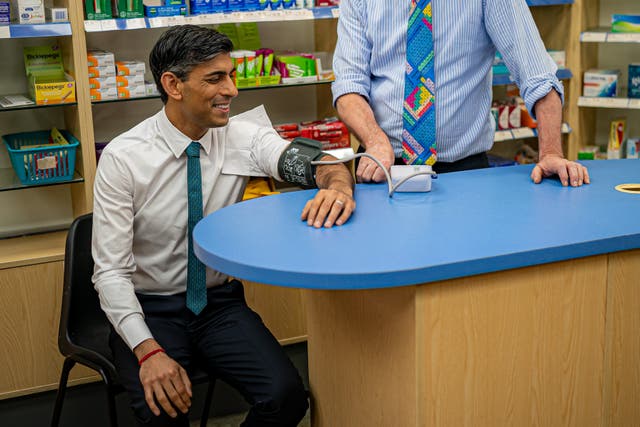 Mr Shapps defended Ms Badenoch and played down the prospect of splits among ministers over the decision.
He told Sky News: "We're now several months on from when I was business secretary and looking after this process. So more of the laws will have been uncovered because that was the work that was going on.
"I have every confidence the current business secretary is looking at the plethora of these laws that are left, she's going to have more than 2,000 scrapped by the end of the year. She just announced another 600, I think she's doing this the right way."
Mr Rees-Mogg, a former Cabinet minister, said it was a mistake to get rid of Mr Johnson but he claimed that deposing Mr Sunak would be an "even bigger mistake".
He added: "The Tory party would be toast if we change leader again… but that doesn't mean we agree with him on every policy."