A Tory MP has claimed a civil servant used their work email to send him "trolling" messages.
Elliot Colburn (Carshalton and Wallington) raised the issue in the Commons as MPs discussed the impartiality of the civil service.
Cabinet Office minister Jeremy Quin said he would look into the case if the MP was happy to share the details, and insisted there is a "professional relationship" between civil servants and the Government.
Speaking during questions to Cabinet Office ministers, Mr Colburn emphasised the importance of impartiality for the civil service, adding: "I was therefore surprised to receive a trolling set of emails from someone using their civil service email address.
"I wonder if the minister could outline whether or not this is acceptable?"
"It is very important that the impartiality of the civil service is maintained at every level."
The minister also criticised Labour's attempt to recruit senior civil servant Sue Gray as Sir Keir Starmer's chief of staff, describing it as "wholly unprecedented".
He later added: "The fundamental principle that you do not take actions which could lead to one's impartiality being questioned by an incumbent, or for that matter, a future administration, I am certain, is well known to current permanent secretaries.
"I am sure this is also the case of ex-permanent secretaries, which of course includes the leader of the Opposition."
Liberal Democrat MP Munira Wilson (Twickenham) said: "Civil servants living in my constituency and across the country feel utterly dismayed that their professionalism and integrity is constantly being undermined by statements from serving and former ministers, repeated attacks on them and, indeed, the Prime Minister's failure to condemn what was exposed as bullying and intimidatory behaviour.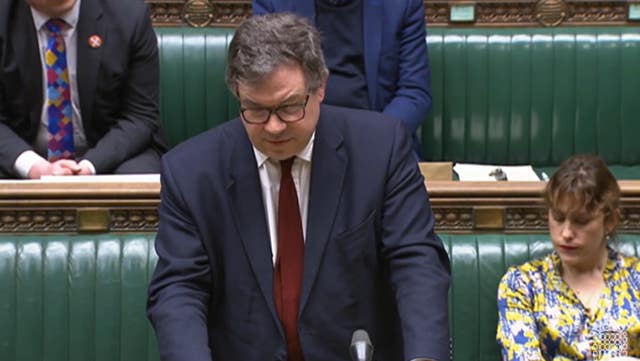 Mr Quin replied: "I rather dispute the premise of her question. There is a professional relationship between civil servants and the Government, there always should be.
"We should all ensure that we maintain the impartiality, objectivity, integrity of the civil service, we should support them in doing the important job that they do.
"That includes upholding the impartiality of the civil service, about which I think the opposition has got a few things to learn."
Elsewhere in the session, Conservative MP Martin Vickers (Cleethorpes) told the Commons: "Government agencies such as DVLA, the Passport Office, Natural England, the Environment Agency and many more take major decisions that affect the lives of our constituents and businesses based in our constituencies.
"Delays and inefficiency are causing no end of problems."
Mr Quin said: "We're constantly having efficiency reviews, which continue. We work closely with the Treasury to make certain that the customer on the ground gets the right service, and also we do that as cost effectively as is humanly possible.
"That is why we've managed to get £3.4 billion of savings through the system last year."