A young mother who lost her leg to cancer has starred in a video to celebrate 30 years of Race for Life, just weeks after learning to walk with a prosthetic limb.
The race has raised almost £1 billion for Cancer Research since it began in 1994 and around 10 million people have taken part in the event.
When Chantelle Cox was just six months old, a lump appeared on her ankle which turned out to be an extremely rare tumour known as a plexiform caused by Neurofibromatosis.
The uncommon genetic condition causes tumours to grow in the nervous system, but they are usually benign.
In September 2022, she was told she had four cancerous tumours in her ankle and one in her calf.
Despite surgery to remove them, Ms Cox was told the only option left would be to have her leg amputated.
She said at the time she "couldn't imagine" what life would be like without her leg, but she now believes it was the best decision she has ever made.
Ms Cox, from Dundee, said: "I was still alive and I was going to see my little boy grow up. Just days after the surgery I was healing well and my dressing was off.
"I was no longer in constant pain and I knew even then that I wouldn't now go back to living the way I was before."
Ms Cox is now planning to pursue a career in oncology nursing.
On February 1, she was fitted with a prosthetic limb and quickly learned to walk unaided.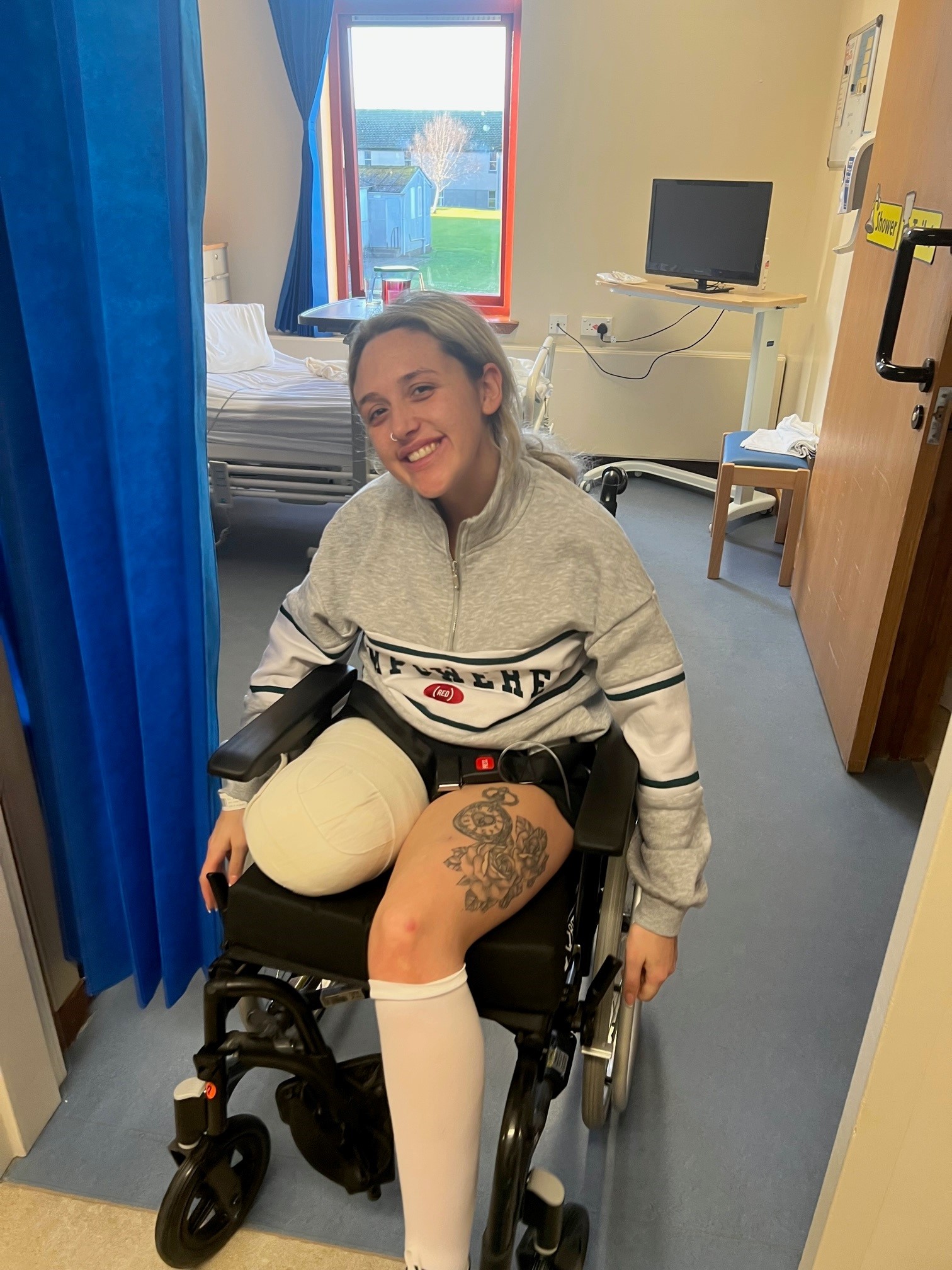 Participants in this year's race will receive an exclusive medal to mark the milestone birthday.
Ms Cox said: "My mum and dad couldn't believe it when I got home and told them I'd met and taken selfies with Mr Motivator."
Around 33,900 people are diagnosed with cancer every year in Scotland, according to Cancer Research.
Fitness guru Mr Motivator, whose real name is Derrick Errol Evans, became a Race for Life supporter after losing a close friend to prostate cancer.
He was commonly seen on breakfast television in the 1990s and said the celebration feels "very nostalgic".
He said: "With multiple people close to me being affected by cancer, I'm proud to be playing my part in raising money for life-saving research.
"Cancer Research UK's Race for Life is such an incredible event to be a part of. It's not about how fit or young you are, it's about everybody coming together to help beat cancer, and most importantly having a laugh whilst we do it.
"Cancer can impact anyone's life and like many other people out there, I have personally felt its effects.
"Losing two friends to breast cancer within weeks of each other was a real reminder that life is short, so I'm encouraging everyone to dust off their 90s gear and get in the community spirit for a brilliant cause which will be remembered for years to come."