A convicted murderer has been given a third life sentence for historic sex offences against a young boy.
Alun Kyte was found guilty after a trial in February of 11 offences against a boy, who was aged just nine when the attacks started in the late 1980s.
The abuse, committed in Staffordshire, lasted for five years and included Kyte raping his victim twice.
The 58-year-old is already serving two life sentences with a minimum of 25 years for the murders of two sex workers, and had been due to become eligible for parole in 2025.
But he was handed another life sentence, with a minimum term of 10 years and eight months, after a judge said he inflicted "extreme" violence on his victim in a "campaign of attacks".
In an impact statement read out by prosecutor Ben Lawrence, Kyte's victim said he still suffers from depression and anxiety, with anti-depressants impacting his ability to have children of his own, and he has been diagnosed with post-traumatic stress disorder.
He said: "I grew up feeling scared and vulnerable.
"I could not form friendships. I did not trust anyone.
"I would live in constant fear of when I was going to be abused next."
He added: "I never had the chance to be the person I wanted to be or could have been."
During the trial, the court heard Kyte gave the boy 50p after the first assault and threatened his family after each attack, which saw the victim raped, punched, kicked, choked, taunted and dragged up a flight of stairs.
The victim said he was at times strangled until he became unconscious and was so scared Kyte would harm his family that he decided to "get it over and done with".
Kyte said the "made-up" events "never happened", but he was unanimously found guilty of four counts of indecency with a child, three of attempting to choke, two of indecent assault on a male, and two of buggery.
During sentencing, Mr Lawrence said that in an interview with police in 2012, Kyte "described himself as a sexual predator and everything he did was in the pursuit of sex".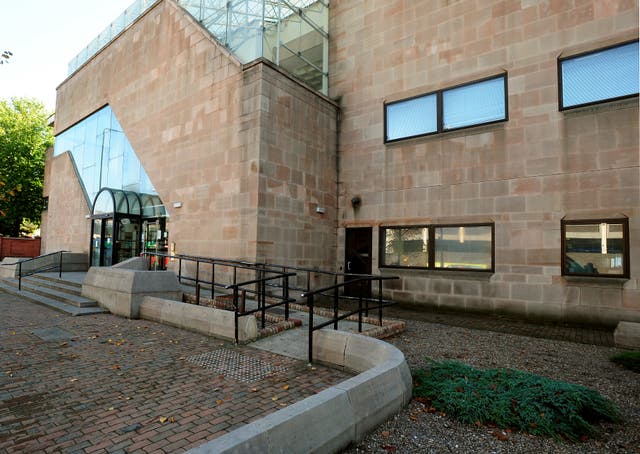 "On several occasions during this behaviour, you told him you would kill him, you would kill members of his family, and you would kill him last if he told anybody about what you had done.
"The trauma still lives with him.
"The violence you inflicted was extreme.
"This was a campaign of attacks on a young, defenceless boy."
Kyte remained silent during sentencing, which he attended by video-link from HMP Rye Hill, near Rugby, Warwickshire, where he is serving his first two life terms.
In January 1999, Kyte was found guilty of a rape committed in Weston-Super-Mare, Somerset, in 1997 and given a seven-year sentence.
He was then convicted in March 2000 of the murders of 20-year-old Samo Paull and 30-year-old Tracy Turner, two sex workers, in 1993 and 1994 respectively.
Ms Paull, a single mother, met Kyte in Balsall Heath, Birmingham, and her body was found near the M1 in Leicestershire, almost 40 miles away.
Ms Turner met Kyte at an M6 service station and her body was found about 50 miles away, near Lutterworth, Leicestershire.
While he acknowledged murdering Ms Turner during his trial, Kyte again denied murdering Ms Paull.