Three men convicted of snatching corpses from a graveyard in the 19th century are among thousands of prisoners whose records can now be viewed online.
Other unusual offences including "begging and showing a porcupine" and "annoying his mother" are among the historical documents.
Searchable indexes to the registers of Edinburgh's Bridewell and Calton prisons, and Largs Jail in North Ayrshire, have now been added to ScotlandsPeople, Scotland's official genealogy website.
The records collectively cover a period of more than 50 years from 1798 to 1853 with Bridewell the largest, spanning 40 years and 40,000 entries.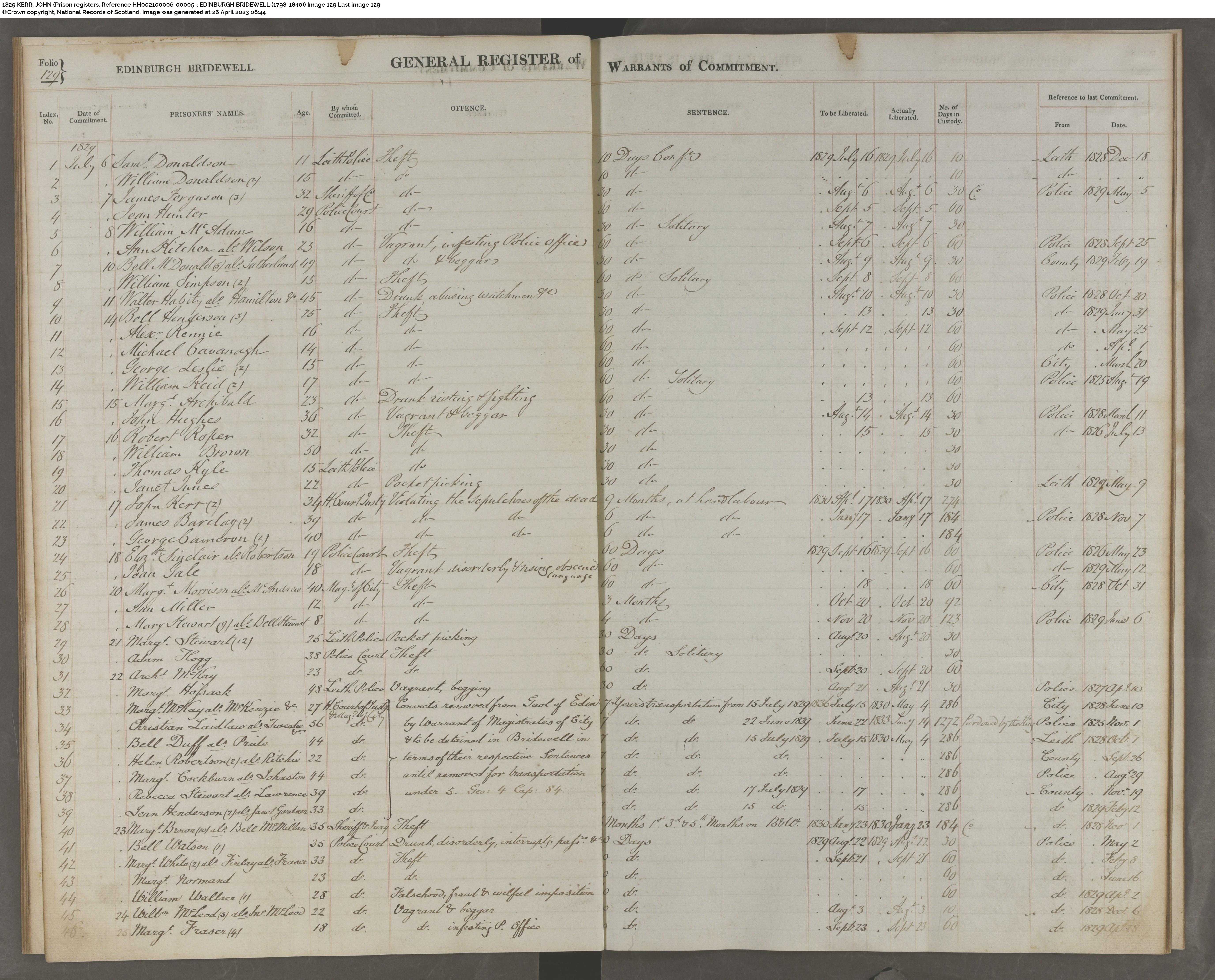 John Kerr, one of the three men found guilty, was made an example of and sentenced to ninth months' hard labour.
The other two so-called "resurrection men" – James Barclay and George Cameron – each served six months' hard labour but others involved in the crime were not prosecuted.
Other prisoners whose records can now be searched include a Bridewell prisoner jailed for 60 days for stealing two apples, and a 23-year-old man sentenced to one day at Calton for "annoying his mother", while someone accused of "begging and showing a porcupine" was sentenced to eight days in custody at Bridewell.
"Alongside many petty thefts and incidents of drunken behaviour, we see crimes that were of their time, like snatching corpses from graveyards to sell to surgeons teaching anatomy.
"The harsh lives lived by many are clear from cases like that of a woman who had requested the magistrate send her to prison with the records stating the reason – being lame.
"These records offer a glimpse at the grittier side of life in early 19th century Scotland."
A man accused of stealing a gouda cheese weighing 12lbs (5.4 kilos) and another charged with stealing a small turnip are also included in the records, though there is no detail about their sentences.
Prison register records started to go online last year with Perth prison the first to be made available on the ScotlandsPeople website https://www.scotlandspeople.gov.uk/
The registers from other prisons will be added in years to come.