The Information Commissioner's Office (ICO) will not be taking any enforcement action against Lancashire Police over its disclosure of missing mother Nicola Bulley's personal information, the force has said.
In an update issued on Tuesday, the Independent Office for Police Conduct (IOPC) also said its investigation into an officer's contact with Ms Bulley prior to her disappearance identified two areas of learning.
MPs and campaign groups voiced their disapproval after police elected to put elements of her private life into the public domain during the search – including her struggles with alcohol and perimenopause.
But the force said the ICO had concluded its investigation and informed police it would not be taking any enforcement action.
Conservative police and crime commissioner for the county, Andrew Snowden, said the independent review being conducted by the College of Policing into the force's handling of the case  was under way – with findings and recommendations due to be published in the autumn.
Announcing their conclusions on Tuesday, ICO's deputy commissioner of regulatory policy Emily Keaney said: "This was an important piece of work around a high-profile case.
"We wanted to reassure the public that there are rules in place to protect how personal information is used and shared, and we wanted to be clear that while police can disclose information to protect the public and investigate crime, they would need to be able to demonstrate such disclosure was necessary and proportionate."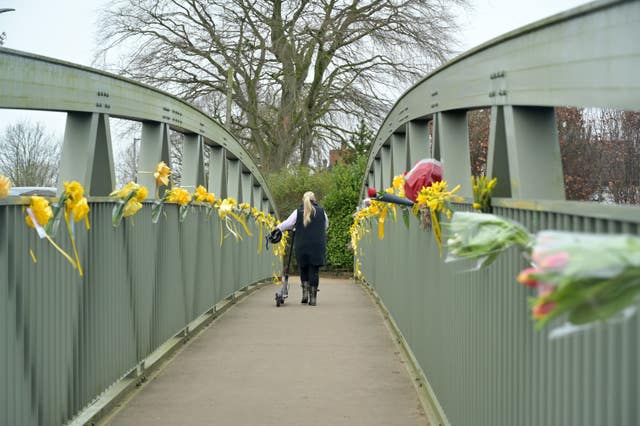 "We heard in those conversations the challenging nature of considering whether and how to share personal information during fast-paced, important cases.
"Based on our conversations with Lancashire Police, we don't consider this case requires enforcement action.
"We'll be able to provide further details around this decision following the inquest into Nicola Bulley's death."
Following the IOPC's decision not to take action against an officer who had contact with Ms Bulley before her disappearance, Lancashire Police said they attended her address "in support of an ambulance deployment".
Assistance Chief Constable Sam Mackenzie said: "The IOPC investigators focused on the actions of one officer and have now completed their investigation and found no misconduct or wrongdoing.
In a statement, the IOPC said two areas of learning identified for the police officer related to recording information on police systems and the activation of body-worn video.
The watchdog said: "Our investigation, which concluded on April 4, focused on the actions and decisions of the police officer who attended Ms Bulley's address as part of a multi-agency team.
"The team comprised of a police officer and health professionals who were responding to a concern for her wellbeing, and the IOPC investigation examined whether the police response was in accordance with policy, guidance and training.
"We also identified two areas of learning for the officer, which relate to recording information on police systems and activation of body-worn video."
Mr Snowden said the College of Policing's review will have three areas of focus – the operational response to the high-risk missing person investigation, press engagement and decision-making surrounding disclosure of sensitive personal information.
The review's terms of reference suggests the aspects of the operation that will be scrutinised