Hundreds of people braved the rain to watch the King's coronation from the lawn of Rochester Castle in Kent.
The rain was fairly constant throughout the service but it failed to dampen the celebratory spirit in the crowd who cheered when the Archbishop of Canterbury crowned Charles.
Iza Oshea, 28, who watched wrapped in a Union flag – with a temporary tattoo of the King on her cheek, said: "We don't care about the rain, to watch it with the castle in the background is so cool, we love the King."
For those who did not want to stand out in the rain, Rochester Cathedral put on an indoor street party where hundreds of visitors enjoyed picnics around the nave.
The jovial atmosphere was helped by entertainment provided by the costume of James Taylor, 76, who fashioned a large crown out of an old drum and stapled a picture of the King to his shirt.
With a mix of outfits, and plenty of Union flag hats, Brigadier Peter Gilbert, 64, stood out from the crowd in his military dress.
The Deputy Lieutenant for Medway said: "I joined the Territorial Army when I was 17, and I spent essentially my whole life serving Queen Elizabeth II, so I feel very grateful, right at the end of my career to have the chance to serve the King."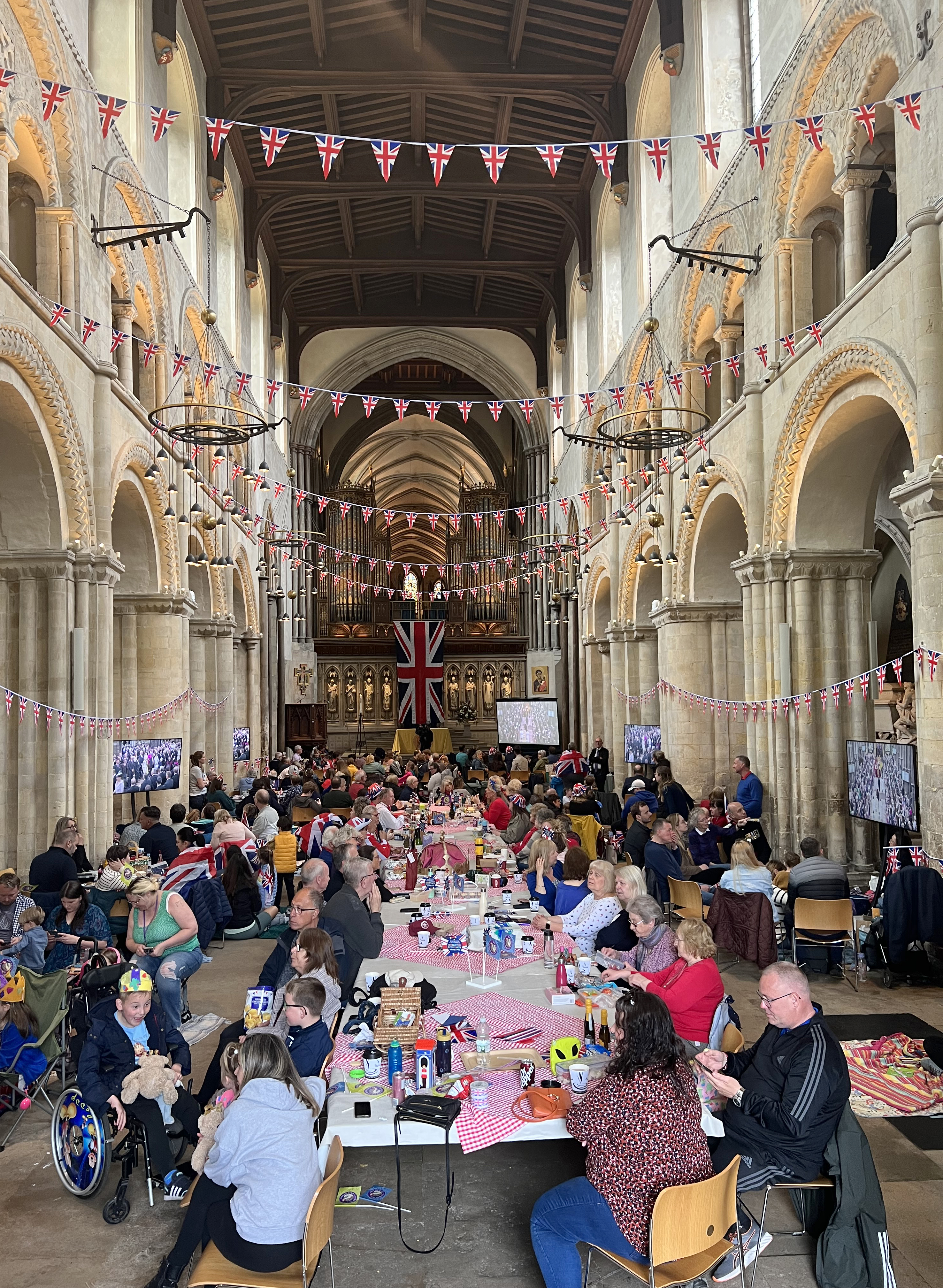 Even those who were self-declared non-royalists had fun.
Joe Monahan, 40, who had come down from Hull to visit his family, said: "I'm not a massive royalist but I've enjoyed the atmosphere."
Mr Monahan, who was wrapped in a Union flag, added: "I quite like the pompousness of it all, the stupid costumes, I like it."
He added: "The gospel choir was great, I enjoyed watching them, seeing a bit of diversity in there because obviously the royal family in the past didn't have a lot of diversity."