A Briton caught up in Napoli fans' Serie A title celebrations in Naples on Thursday evening said the atmosphere was "pandemonium".
Videos circulated on social media showing hundreds of fans chanting, honking horns and letting off flares and fireworks after Napoli secured their first Serie A title in 33 years thanks to a 1-1 draw at Udinese.
The achievement sparked incredible scenes in Naples, with Nigel Page, 42, from London, telling the PA news agency: "You couldn't move for several hundred metres. The party went on all night.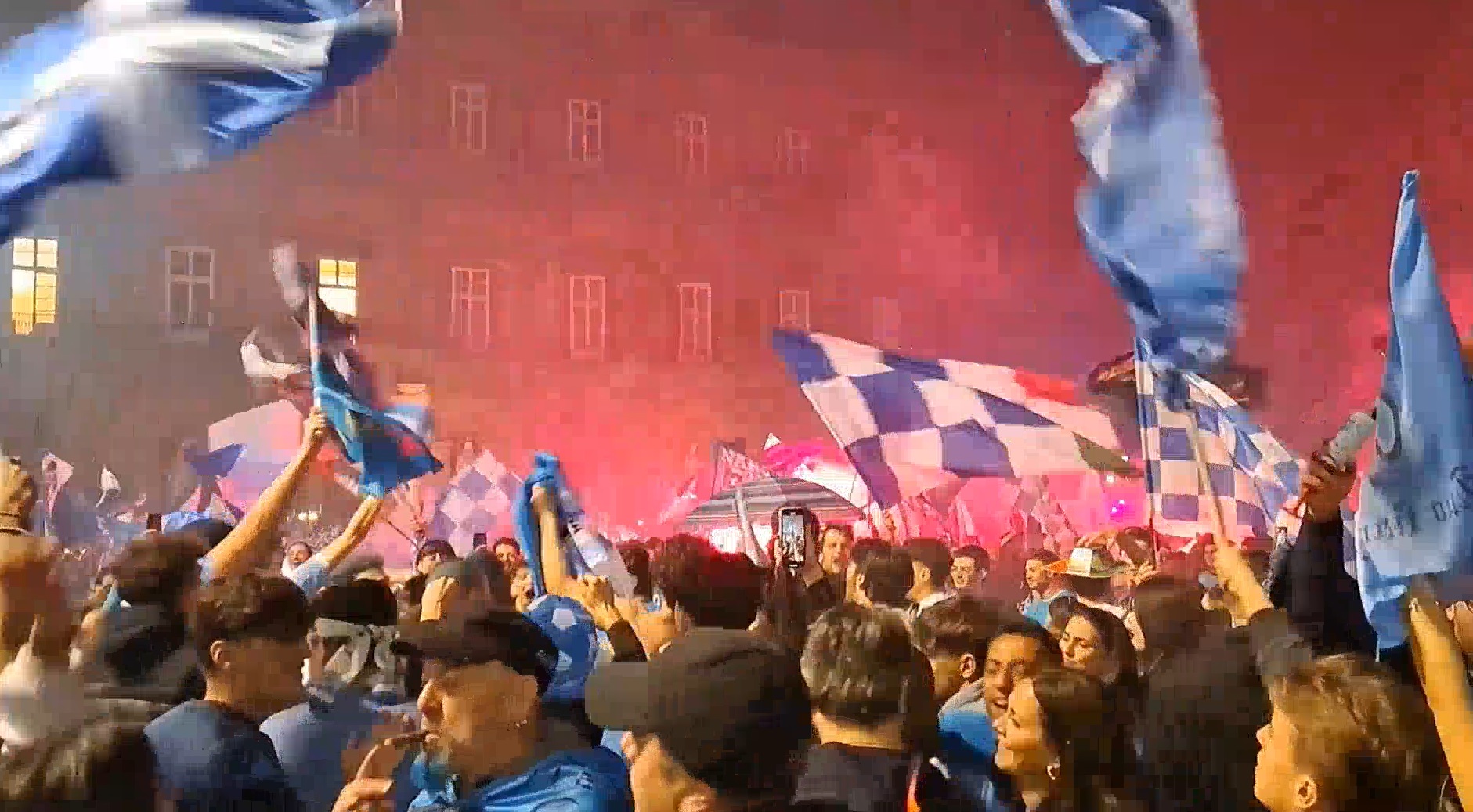 "The atmosphere was pandemonium. (A) cacophony of air horns and explosions. Flares, fireworks and a sea of flags."
Danielle Hoyle, 40, also got caught up in the celebrations while on holiday with her husband.
Ms Hoyle, a housing manager from Brighton, watched the party on the streets from her hotel balcony having been unable to get tickets to games.
She said: "There were thousands of people in the streets gathering round TVs and dancing in the streets. Decorations are covering the whole city.
"It's like nothing we've ever seen, everyone is in such good spirits. The atmosphere is amazing."
"The organisational plan worked and the authorities maintained order," he said.
The team's next game, against Fiorentina at home on Sunday, will no doubt spark more scenes of celebration, while June 4 will see Napoli receive the Serie A trophy after their final game of the season.